SMPTE PDA Now Webcast: Laser Illumination Systems for Digital Cinema

Thursday, June 28, 2012 at 1:00 PM (EDT)
Event Details
Laser Illumination Systems for Digital Cinema: What They Are and How Do They Work?
Thursday, 28 June 2012
17:00 UTC / 13:00 Eastern / 10:00 Pacific
Login Details to Be Provided
Speaker: Bill Beck, Founder | EVP Business Development - Laser Light Engines, Inc.
You may have heard about laser projectors as the breakthrough digital cinema projection technology, but do you know what makes them tick? During this SMPTE PDA Now webcast, our guest speaker, Bill Beck, will explain how these bleeding edge illumination systems work. You will learn about the basics of lasers, how they are being used in digital cinema laser projectors, what specifications are important and what the performance characteristics "jargon" means. This is truly an intriguing topic, so don't delay, register today!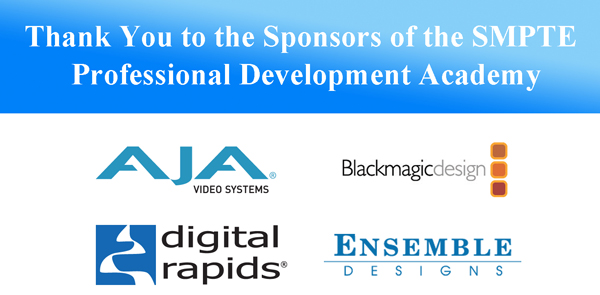 Have questions about SMPTE PDA Now Webcast: Laser Illumination Systems for Digital Cinema?
Contact SMPTE
Organizer
SMPTE
For the past 100 years, the people of the Society of Motion Pictures and Television Engineers (SMPTE, pronounced "simp-tee") have sorted out the details of many significant advances in entertainment technology, from the introduction of "talkies" and color television to HD and UHD (4K, 8K) TV. Since its founding in 1916, the Society has earned an Oscar® and multiple Emmy® Awards for its work in advancing moving-imagery education and engineering across the communications, technology, media, and entertainment industries. The Society has developed thousands of standards, recommended practices, and engineering guidelines, more than 800 of which are currently in force.
SMPTE's global membership today includes 7,000 members, who are motion-imaging executives, engineers, creative and technology professionals, researchers, scientists, educators, and students. A partnership with the Hollywood Professional Association (HPA®) connects SMPTE and its membership with the professional community of businesses and individuals who provide the expertise, support, tools, and infrastructure for the creation and finishing of motion pictures, television programs, commercials, digital media, and other dynamic media content. Information on joining SMPTE is available at www.smpte.org/join.