About this Event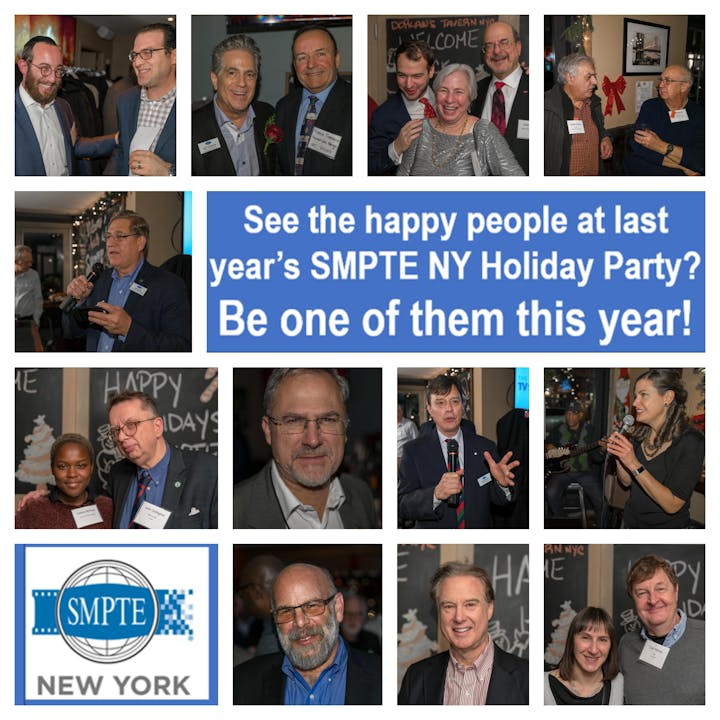 Annual Private Party for SMPTE Members, Guests, and Sponsors
Join your SMPTE industry colleagues for a relaxing evening. Enjoy great food and drink, a live band and conversation! This is THE event to network with our industry colleagues!
Sponsors please register for "Friends" sponsorship page at www.smpteny.org. Once you've registered as a sponsor, then visit the 2019 Holiday Party Graphic at on the main page at www.smpteny.org where there is a link to register on Eventbrite. That's all it takes...!
Members please go straight to the Holiday Party Eventbrite link on www.smpteny.org and simply register as a member!
Looking forward to seeing you there!