SMPS Virginia Annual Conference: The Power of i

Thursday, March 26, 2015 at 8:30 AM

-

Friday, March 27, 2015 at 3:00 PM (EDT)
Event Details
i is not a name; it is an action. i is powerful.
Professional services marketing is often comprised of team efforts; of being a partner to those whose message you want to convey. But at its fundamental core, marketing is about what the individual brings to the table. Marketers, business developers and firm leaders must innovate, ideate, inspire; they must be impassioned, influence others, impart information, and incite action.
This year's conference theme celebrates the many actions professional service marketers take to be successful, and the qualities that make their work unforgettable. The Power of i celebrates the individual's contribution to the greater marketing good and the success of their firms.
I will ideate. I will innovate. I will inflame.
The Power of i.
 Agenda (tentative):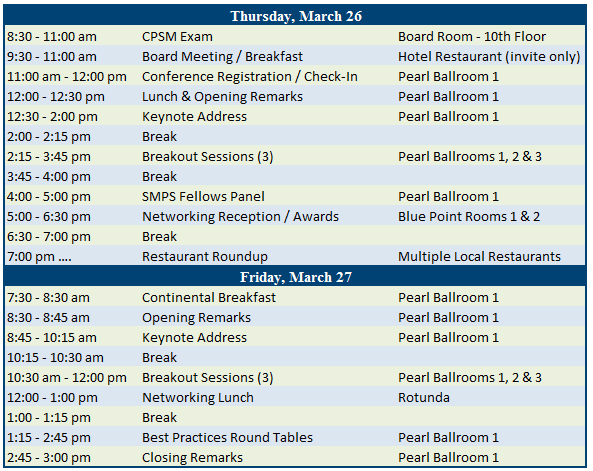 Day 1 (March 26th - Thursday)
Keynote Address:
"Client Confidential - Things Clients Think But Never Tell You" - William B. Chamberlin, PE, C2S Solutions, LLC

This session will cover
Experiences dealing with consultants as clients over the last 25 years

Common things heard repeatedly from others in client roles

Review of things consultants' staff members do that alienate clients

Breakout Sessions:
"5 Contrarian Steps to Winning the Shortlist Interview" - Mel Lester, Consultant, BizEdge

Your firm made the shortlist; now what? There's a surprising disconnect between what clients are looking for at this stage of the selection process and how most AEC firms approach it. In this session, we'll explore the causes for the confusion and outline an overall strategy that has produced an 80% win rate. Key points we'll cover include:
Why getting your team comfortable is more important than polishing their presentation

How to turn your presentation into a two-way dialogue, and why you should

What you should and shouldn't be talking about during the presentation

One of the most important things you can talk about is something you're competitors won't

Why you should address your shortcomings proactively and how
"The 'Art' of Business Development - It's a People Thing" - Patrick Pettit, RRMM Architects

This seminar will review the art of Business Development. It will cover the following topics:
Emotional intelligence (EQ)

Client maintenance 

Passion not projects 

1 dimensional vs 2 dimensional 
"Creating Visually-Rich Marketing Tools That Sell" - Richard Boyd, President, Boyd Pearman Photography; Louisa Brancati, Marketing Strategist/Owner, MARCO Marketing Design, LLC

From your website to your in-person presentations, using visually-rich content enhances the message, engages clients and inspires sales. Visual storytelling should start with your website and continue throughout the sales process. This seminar will discuss and showcase ways to infuse your marketing with visual tools that set your company apart from the competition and strengthen your brand. Interactive websites, dynamic marketing displays, engaging prospect meetings, personalized proposals, and winning sales presentations are all made more memorable and effective through the use of creative, strategic, and cost-effective visual media.
Learning Objectives:

To explore new ways to enhance the visual impact of your sales and marketing initiatives


To experience a showcase of marketing visual media

To learn how preplanning and coordination can be cost effective and add value to your marketing expenditures.

SMPS Fellows Panel:
"Of all the dumb things you've ever done, this has to be the..." - Thomas S. Townes, AIA, NCARB, FSMPS, CPSM, Director Business Development, Van Note Harvey Associates ; Scott D. Butcher, FSMPS, CPSM; William R. Long, PE, LEED AP, FSMPS

Having personally been involved with different companies as an owner, manager and a staff member I would think I have seen it all. Not true. We can all look back on our careers and remember stories where management, marketing or ourselves may not have understood the process and have asked us as professional marketers and business developers to do things which can simply be described as "dumb". Or we as marketers have done things on our own and look back and now say that was "dumb". These humorous stories can also be learning lessons.
The presentation will take actual examples of personal experiences from other SMPS professionals across the United States, review the basis for the request or circumstances and address how these situations should have been handled and if there is more than one solution. While the requests or statements could be labeled "dumb", there is a serious responsibility we have as leaders in marketing to provide the correct solution and educate those that do not have training in marketing professional services.

Day 2 (March 27th - Friday)
Keynote Address:
"Establishing a Seller-Doer Culture Within Your Firm"- Scott D. Butcher, FSMPS, CPSM & William R. Long, PE, LEED AP, FSMPS

The A/E/C industry is changing and owners are now insisting upon value from the very first conversation, requiring any business developer to be technically proficient. This trend has led to a return to the traditional Seller-Doer model, with key technical staff (principals, project managers) increasingly being required to catch what they eat. However, technical staff rarely have the training to be effective business developers, so they focus their efforts on doing work instead of getting work. Led by two Fellows of SMPS with a combined fifty years in the AEC industry, this program will focus on how marketers can effectively train their company's Seller-Doers and implement a firm-wide business development culture. Topics will include identifying Seller-Doers within your firm, creating a personalized marketing plan that focuses on each one's strengths and comfort levels, one-on-one coaching, and preferred Seller-Doer BD techniques like account mining, referrals, networking, speaking, and publishing.

Breakout Sessions:
"Expanding your Online Presence through Press Releases, Blogging and Social Networks" - Leslee Oliver 
Growing your online presence can be extremely useful for publishing news, spreading brand awareness and establishing industry expertise online. We all understand the benefits: growth in reach, increase in website traffic, and rise in search engine optimization (SEO). However, with the rapidly changing world of technology around us, it's not always easy to execute.
In this workshop, attendees will learn simple and practical ways to implement successful press release, blogging and social media strategies that will optimize online presence. We'll cover:
Press Release Tips: How to gain publication coverage
Blogging Tips: How to increase SEO, and write captivating posts 

Social Media Tools: What makes great content 
"Uncloaked: Debunking the Mystery of Market Analysis" - Tracey Gould
Does your firm want to expand geographically? Increase its market size? Reach new markets?
One part of every great marketing plan is strategy. And you can't have a winning strategy without an extensive, timely, and accurate market analysis. So what exactly is involved in market analysis? How can an AEC firm's marketing staff get involved and be a pivotal role in a firm's growth and market strategy through market analysis? Where do you start?
This session will explore all types of market analysis as it relates to the AEC industry with examples, strategies, and outcomes from actual firms. Tools will be provided that you can implement in your firm.
Don't let the mystery of marketing analysis paralyze your and your firm's growth. Uncloak it!
Learning objectives:
Identify types of market analysis

Learn tools and resources to aid in market analysis

Explore actual case studies and sample of market analysis
"Shoot Me: Head Shots and More..." - Dave Chance, Dave Chance Photography
Is your firm maximizing its market exposure by using quality photography?  Whether your firm is using in-house resources or using a professional photographer, or both, we'll discuss tips for getting the most from your photographs.  We will discuss several case studies involving project photography.  We'll discuss tips for producing the best head shots.  After the session, participants will have an opportunity to have a head shot taken. 
Some key points we'll cover include:
Working with a Professional Photographer - When and Why?

Project Photography Tips for Nonprofessionals

Head Shot Tips

Copyright and Licensing Issues

Drone Photography and Video
Best Practices Roundtables:
Various topics
Ready, set, go! It's "Best Practices" in a speed dating setting! There are four or more tables – each representing a different topic. A table moderator, who is responsible for leading the discussion and recording the salient ideas presented, will lead each table. There will be four 20 minute sessions during which participants will discuss the subject and present their experiences and ideas.
Restaurant Roundup:
Join a group for dinner!
Following the networking reception, the Restaurant Roundup provides a networking opportunity in a more intimate setting. When you register for the conference, select the restaurant of your choice, and we will make the reservations for you (cost not included in conference registration). This year, we are offering a variety of dining options - all within walking distance of the hotel! Choose from:
Travinia Italian Kitchen & Wine Bar
or the on-site hotel restaurant.
CEUs:
8.5
Room Reservations:
Register online or call the Newport News Marriott at City Center reservations desk at (866) 329-1758 (mention the SMPS Virginia Annual group block). To receive the $109 room rate (+ taxes), reservations must be made by February 26, 2015. Overnight guests with our group will receive complimentary internet in the conference center and complimentary overnight parking.

Registration Deadline:
Early bird pricing valid through 5:00 pm February 6, 2015. Registration ends March 19, 2015 at 5:00 pm
Conference Sponsor(s):
Exhibitor Showcase Sponsors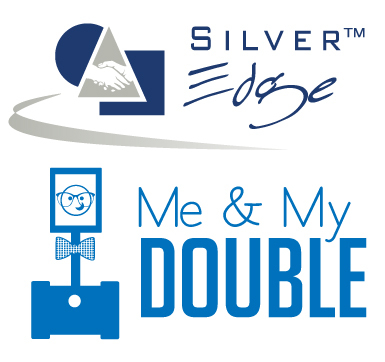 Additional Sponsorships Available

Breakfast Sponsor (3/27/15) - $250

5 available


Prominent signage at Beverage / Food Table, Recognition at Breakfast and Keynote Introduction
Lunch Sponsor (3/26/15 or 3/27/15) - $300
5 available each day

Prominent signage at Beverage / Food Table, Recognition at lunch and Keynote Introduction
Networking Reception Sponsor (3/26/15) - $300
5 available

Logo recognition on event page and brochure, 2 Registrations for Cocktail Reception, 4 Drink Tickets for Cocktail Reception, Prominent signage at Bar
Exhibitor Showcase Sponsor (3/26/15-3/27/15) - $400
10 available

6 remaining!

Logo recognition on event page and brochure, Exhibit Table in Conference Room, 1 Annual Conference Registration, Recognition at meals and keynote presentations.
* Interested in attending the conference for FREE? Become an annual sponsor today - Gold sponsors receive 1 free registration and Platinum sponsors receive 2! Current sponsors should contact Jenni Szabo for information on registering.
---
Conference Registration Policy: Payment is accepted online, at the door, or mailed in advance to: SMPS Virginia Chapter Treasurer, Kate Cerone, WPL Site Design, 242 Mustang Trail, Suite 8, Virginia Beach, VA 23452. Checks are payable to SMPS Virginia.
Service Charge: If payment is not received by the start of the program, parties will be invoiced for payment of registration fee plus a $25.00 service charge to cover billing and processing.
Cancellation Policy: Cancellations may be made in writing up to seven days in advance for a full refund. No-shows and cancellations made less than seven days in advance are responsible for the full cost of registration. No-shows and cancellations made less than seven days in advance who registered using the "pay at the door" feature are responsible for the full cost of registration plus a $25.00 service charge and will be billed accordingly.
Have questions about SMPS Virginia Annual Conference: The Power of i?
Contact SMPS VA
Attendee List
Sort by:

Date

|

First Name

|

Last Name
When & Where

Newport News Marriott at City Center
740 Town Center Drive
Newport News, VA 23606


Thursday, March 26, 2015 at 8:30 AM

-

Friday, March 27, 2015 at 3:00 PM (EDT)
Add to my calendar
SMPS Virginia Annual Conference: The Power of i