Description
It's no secret that Portland is growing. With the growth of our city, comes the subsequent growth of the AEC industry and the maturation of firms that have long been established in the Portland market.
As a firm grows… is there a strategic plan in place… or is the firm simply reacting to the direction that work comes from?
The goal of this event is to help experienced senior level marketers understand the ways in which strategic business planning can benefit their individual firm and how they can best communicate this concept to the leaders or key stakeholders of their firm, to consciously and effectively navigate future growth.
This first event features a rock-star board of panelists, including senior level marketers and principals. These panelists have actively engaged with Strategic Planning at their various firms and will be sharing their insight and experiences about the process of effectively mapping out a plan for a firm's future growth.
Agenda:

Sign-in/networking 4:30PM-5:00PM
Program 5:00PM-6:15PM
Wrap-up/networking 6:15PM-6:30PM


Moderator:

Christina Blaser – Director of Marketing at Harsch Investment Properties
Christina manages the marketing and business development efforts at Harsch Investment Properties. Founded in 1950, Harsch Investment Properties is a privately-held, Portland-based real estate company that acquires, manages and develops properties for its own portfolio. Harsch owns and operates 24 million square feet of office, multi-tenant industrial, multi-family and retail properties in six western states. Christina holds a Bachelor's degree from the School of Journalism and Communication at the University of Oregon. She has served on numerous local SMPS committees and looks forward to acting as the chapter's Incoming President and Sponsorship contact this year.


Panelists:

Ken Pirie – Principal, Certified Planner at Walker Macy Landscape Architects & Portland State University Adjunt
Ken is an urban planner with 18 years of professional experience. With Scottish roots, Ken Pirie spent his youth in Canada and got degrees from McGill University and the University of Washington. In Ken's work on urban design, waterfront, campus and park master planning projects, he seeks to ensure that ecological principles and a respect for landscape, history and culture result in enduring plans that are rooted in place. He teaches at PSU's graduate school of Urban Planning and enjoys hiking, skiing, Timbers matches and exploring the back roads of the Pacific Northwest.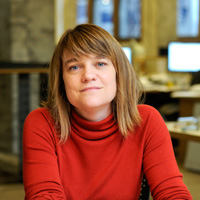 Sarah Bell – Principal, LEED Green Assoc., Marketing Director at Hacker Architects
An Oregon native born into a family steeped in architecture and design, Sarah has been with Hacker since 2001. Her career in marketing for the architecture industry grew out of a passion for architecture but an early realization that she does not possess enough left-brain talent to be a good architect. As Marketing Director, Sarah is a tenacious advocate for evolving the firm while honoring its origins. In her role she develops and supports the firm's marketing strategies and facilitates business development activities. This obliges her to wear many hats – writer, planner, (arm-chair) graphic designer, researcher, coach, disciple, and mentor. Her belief in Hacker's work, values, and people is the driving inspiration for all her business activities.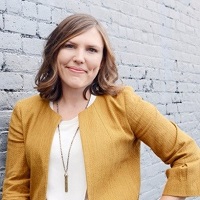 Stacy Riger – Associate, Marketing Manager at PAE, CPSM
Stacy has worked with architects and engineers for the past 9 years. She is an Associate at PAE, where she manages the firm's marketing and business development endeavors and oversees marketing staff at the firm's four offices. She began her career as a writer and public relations specialist working with non-profit organizations in Chicago, IL. She holds a Bachelor's Degree in Anthropology, and attended graduate courses in professional services marketing via SMPS University at the University of Maryland – Smith School of Business.