SMPS Oklahoma Spring Training

Tuesday, May 14, 2013 from 9:30 AM to 3:00 PM (CDT)
Event Details
2013 SPRING TRAINING
Don't miss out on one of SMPS Oklahoma's most anticipated events of the year!

Date: May 14th, 2013
Time: 9:30 a.m. – 3:30 p.m.
Location:
Wes Watkins Center
Oklahoma State University
Room 109, Executive Seminar Room
207 Wes Watkins Center
Stillwater, OK 74078
Event Agenda:
 9:30 a.m. -10:00 a.m. Registration
10:00 a.m. – 10:15 a.m. Welcome Announcements
Morning Session
10:15 a.m. – 11:45 a.m.
Effective Negotiations in the A/E/C Industry
Speaker: Steven J. Isaacs, FMI
Most in A/E/C approach the negotiation of contracts and fees as another task. However, negotiations must be used to establish the relationship with clients that will last for the entire project. FMI will lead an interactive session beginning with a new approach to negotiations. It will focus on the time and energy devoted to negotiation preparation and will offer a variety of techniques to achieve successful results focused on the interests of the participants and their organization.
Learning Objectives:
• A broader understanding of the fundamentals of negotiations
• Techniques for appropriate preparations for negotiations
• Specific tools to use in all negotiations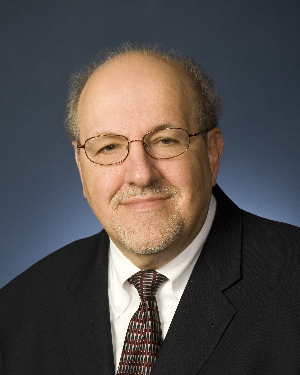 Steven J. Isaacs Bio
Steven J. Isaacs, PE, Associate AIA, Division Manager, leads FMI's consulting division serving engineering and design firms. Steve helps firms improve their practice in scenario and strategic long term planning, negotiation, mergers/acquisition, overall organization and management, financial controls, project performance and profitability, staff mentoring and development, ownership transition, and more. Steve is the author of Negotiate With Confidence: field-tested ways to get the value you deserve. He created the premier negotiations program for consulting design firms, and was co-director of the FMI AEC Futures Research Project. He was CEO and President of SmithGroup California, and previously worked at Bechtel
11:45 a.m. Lunch
Lunch with SMPS Oklahoma Chapter Overview
12:15 p.m. – 1:15 p.m.
Speaker: Bill Savage, Program Management Group
Afternoon Session:
1:30 p.m. – 3:30 p.m.
Fat-Free Gracewriting
Speaker: Jen Hebblethwaite, Graceworks
Wimpy writing just doesn't get results!  Gracewriting teaches you to write with power by being clear, concise and correct. We help you write with grace by putting your reader's needs first.
Fat-Free Gracewriting is our module that focuses on writing clearly and concisely.  In today's lightening-fast business environment, no one has time to read wordy emails, letters, or proposals. Murky writing certainly isn't going to get us from the RFP to the shortlist. It's time to put our writing on a diet!
Our workshop involves a lot more than putting pen to paper. We play games. We compete. We make peanut butter and jelly sandwiches! What does that have to do with better writing?  Everything!  Be ready to be big and bold as you experience Gracewriting.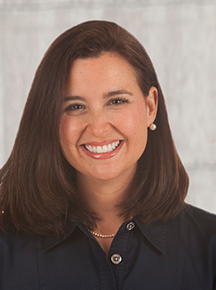 Jen Hebblethwaite Bio
Jen Hebblethwaite, Champion of All Things Grace, heads up Graceworks' Atlanta office. From commercial real estate to coaching Atlanta's finest Men in Blue at the Forest Park Police Department, Jen is an experienced corporate trainer. She's spent 10 years as a Teaching Artist for a Tony Award-winning theatre and has taught everything from playwriting to MBA Leadership/Communication on an undergraduate and graduate level.  She is foremost a compassionate coach and trainer, but as our rogue academic, Jen also gets excited about things like semantics and semicolons. She leads our Gracewriting® program and is certified in Whole Brain® Thinking, which is designed to use every last brain cell. Jen's teaching style is big and bold, and she can't wait to help you help your listeners!
Attendee List
Sort by:

Date

|

First Name

|

Last Name
When & Where

Wes Watkins Center at OSU
207 Wes Watkins Center
Room 109
Stillwater, OK 74078


Tuesday, May 14, 2013 from 9:30 AM to 3:00 PM (CDT)
Add to my calendar
Organizer
SMPS Oklahoma
The Society for Marketing Professional Services (SMPS) is a community of marketing and business development professionals working to secure profitable business relationships for their A/E/C companies. Through networking, business intelligence, and research, SMPS members gain a competitive advantage in positioning their firms successfully in the marketplace. SMPS offers members professional development, leadership opportunities, and marketing resources to advance their careers.
In September of 2001, a small group of A/E/C marketers met and quickly decided that an SMPS chapter in Oklahoma was desperately needed to help firms within the state join together to form stronger partnerships and also to offer training opportunities for its members. Within three months officers were elected, Articles of Incorporation were filed, and on December 11, 2001, Oklahoma was declared the 50th SMPS chapter in the nation.
SMPS Oklahoma Spring Training