Description
6:00pm Doors + cash bar open / 6:30pm Buffet dinner* with live entertainment / 8:10pm Live filming ("arrival" scene)
*Parmesan-crusted chicken in white caper sauce, mashed potatoes, salad, soft drinks/coffee + gelato & cookies dessert. Vegan or gluten-free dinner available (advance request please). Cash bar 6-10pm.
The Smoky Film Wrap Party follows seven days of filming Angel in a Foxhole: Smoky, WWII's "Smoky The War Dog" and Cpl. William A. Wynne of the 26th Photo Squadron of the 5th U.S. Army Air Force.
Co-Producers Dean Love Films (NYC) and Studio A Films LLC (Cleveland) will join Smoky's WWII Trainer (and author of Yorkie Doodle Dandy) William A. Wynne (96), and Actors John Purdy (NYC) and Elisabeth Yancey (Cleveland). Enjoy 1940's era music by The Black River Ensemble with Lacey Canfield (Nashville), Christina Praetzel (Cleveland), and local jazz musicians!
"Smoky" the 4lb. Yorkshire Terrier was WWII's Mascot of the South Pacific (Yank Magazine) was found in a New Guinea foxhole. She is recognized as the "first therapy dog of record" and as a WWII War Hero who saved lives!
Post-war, Bill Wynne was a Hollywood dog trainer, a live Cleveland TV show performer with Smoky, a NASA research photographer, Plain Dealer photojournalist, and father of nine children with his lovely wife, Margie.
Support post-production and film festival expenses with your donation via ticket order or at www.smokyfilm.com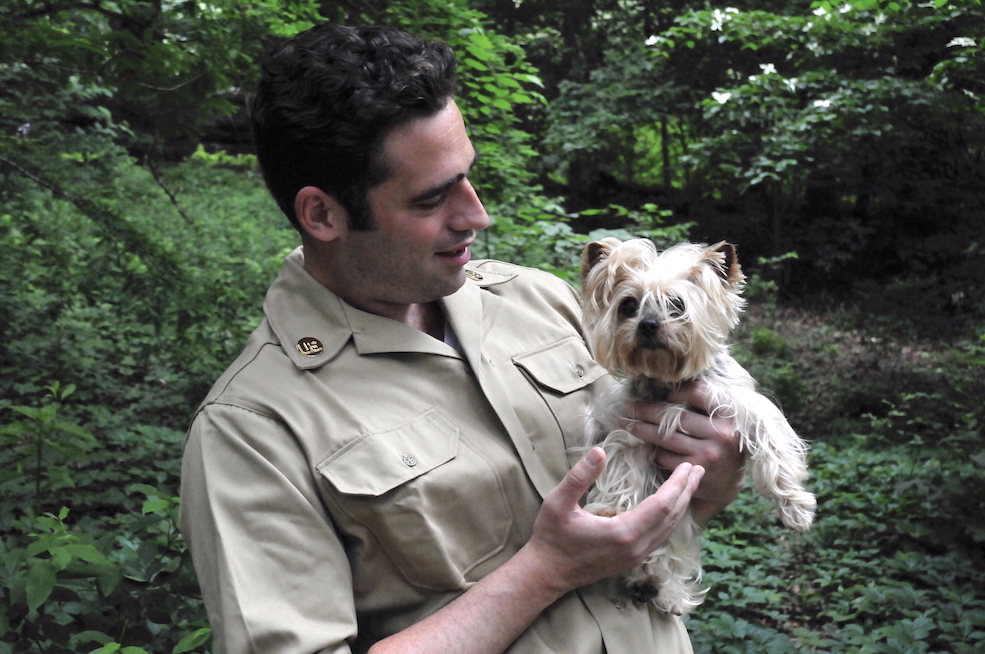 FAQs
How can I contact the organizer with any questions?
Contact us at smokywardog.com or smokyfilm.com
What are my parking options at the event?
There is free parking behind the venue but the Riverside Dr. entrance may be closed during outdoor filming 8-9pm.
What should I wear?
That's up to you, but this is a 1940's period film, so you might consider the era!
What's the refund policy?
You may receive a full refund up to 7 days prior to the August 27th event.
How will (optional) donations be spent?
It is expensive to produce an independent short film intended for film festivals and to promote a full feature film. All donations will go toward paying actors, directors, period clothing and props, production expenses, jeep and RV rentals, WWII plane rentals, and post production (editing etc.) and film festival expenses. YOU will be a key supporter in promoting the value of animals to PTSD and returning veteran therapy through historic film.