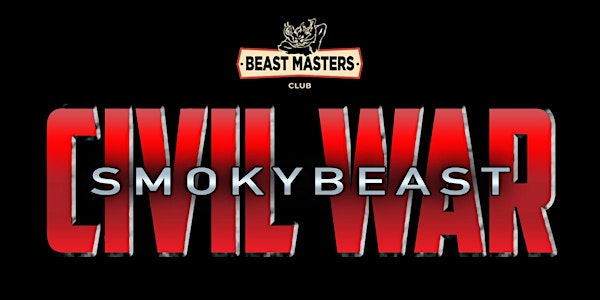 Smoky Beast: Civil War
When and where
Location
Pop Up Beast Lair
Description
We've had some epic battles in Beast Masters Arena this year. Mrs. Beast bested Josh "Big Wood" Hatton in SmokyWarz. Jake "Whiskey Warrior" Cahill took down Mr. Beast in Best Bourbon Under $75. And Ben & Steve were defeated in a death match against Single Cask Nation. But through all of these battles, your faithful Beast Masters have always played on the same team.

Until now...

For the past five years, Dana and Steve have been blogging about their favorite whiskies in the world. In this one-time-only event, husband and wife will each select two of their all-time favorites as weapons in this contest. You will judge and determine the winner of this contest as we taste some epic vintage malts.

While the tasting will be blind, you can expect to be treated to some of the best smoky malts in the world. Vintage Islay bottles will almost certainly be on the roster for these two veteran smoke heads. Port Ellen? Lagavulin? Caol Ila? Ardbeg? 30-year whiskies? There's only one way to find out.

To assist you in this monumentous responsibility, we have recruited three expert guest judges: Joshua Feldman - whiskey blogger and historian from www.cooperedtot.com, Chris Reisbeck of Westland Distillery, and Jake "Whiskey Warrior" Cahill from Vanderbilt Wine Exchange. This all star panel will vote alongside you to determine the ultimate victor.


** This event will be held in Manhattan - exact location to be revealed the week of the event