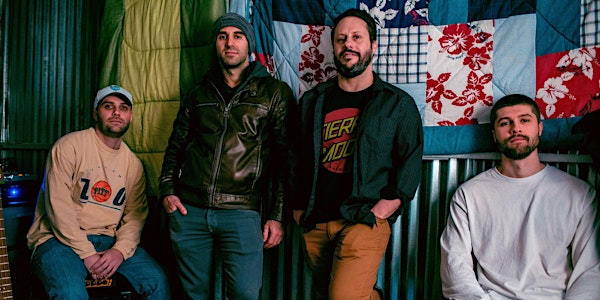 Location
DC9 Nightclub
1940 9th St NW
Washington, DC 20001
About this event
✰ ✰ ✰
Proof of Vaccination REQUIRED
DC9 will require proof of vaccination for entry. Physical card or digital photo will be accepted. Proof of vaccination must match name on photo ID and will be checked at the door.
You can find more information HERE.
Things change quickly and we are all in the same boat trying to navigate and do our best to keep our concerts and communities safe. We appreciate your patience and understanding with our staff as we navigate this together. Thank you for your cooperation & continued support!
This is an ever changing situation and we reserve the right to change these policies at any time.
Smokin' On Planes

WEBSITE | FACEBOOK | INSTAGRAM | TWITTER | SPOTIFY | BANDCAMP

Washington DC's Smokin on Planes write explosive alternative rock songs that oscillate between power pop and grunge. Imagine the confectionary energy of The Go-Go's played through J Mascis's guitar amp.

Their sound is inspired by the post-hardcore, alternative/college rock of the 80s in terms of its rawness. It deliberately eschews synths in favor of electric guitars and explosive drumming. What emerges are punk rock ear worms powered by raucous guitars, strong melodies, and lyrics fixed on making sense of the past. Audiences learn the words and dance hard at their live shows to one of the best bar bands out there playing original music.

"Smokin on Planes has demonstrated its ability to both set and deliver on high expectations, and they're just getting started." -Cynthia Gross, Alchemical Records

Grady

A punk duo with pop roots, Grady is made up of members Emily Yaremchuk and Samantha Collings. After honing their sound in the DC house show scene, they are hard at work on their first EP. Influences include Bad Brains, Placebo, Liz Phair, Dresden Dolls, Wet Leg.