Smithsonian Folkways Presents "Songs of Our Native Daughters" Release Listening Party!
About this event
Wednesday February 20, 2019
Songbyrd Music House
D: 6:00 // S: 7:00 PM // Free
--
Songs of Our Native Daughters gathers together kindred musicians Rhiannon Giddens, Amythyst Kiah, Leyla McCalla, and Allison Russell in song and sisterhood to communicate with their forebears. Drawing on and reclaiming early minstrelsy and banjo music, these musicians reclaim, recast, and spotlight the often unheard and untold history of their ancestors, whose stories remain vital and alive today. The material on Songs of Our Native Daughters -- written and sung in various combinations -- is inspired by New World slave narratives, discrimination and how it has shaped our American experience, as well as musicians such as Haitian troubadour Althiery Dorval and Mississippi Hill Country string player Sid Hemphill, and more.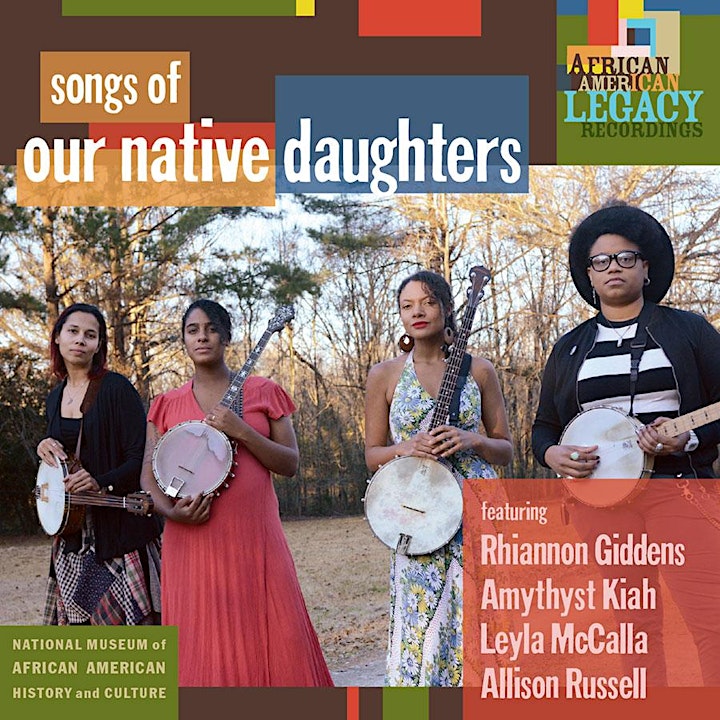 Organizer of Smithsonian Folkways "Songs of Our Native Daugthers" Listening Party