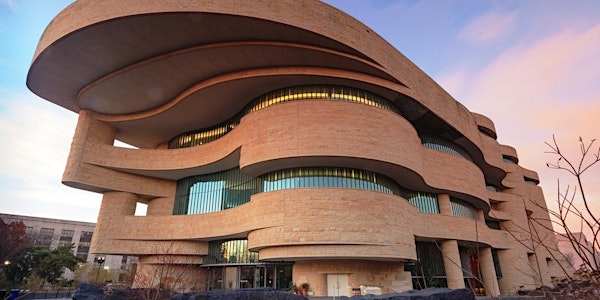 Smithsonian American Indian Museum - Livestream Tour (Dec. 18)
Smithsonian National Museum of the American Indian: Washington, DC - Livestream Tour with Robert Kelleman - Washington, DC History & Culture
Refund Policy
Contact the organizer to request a refund.
Eventbrite's fee is nonrefundable.
About this event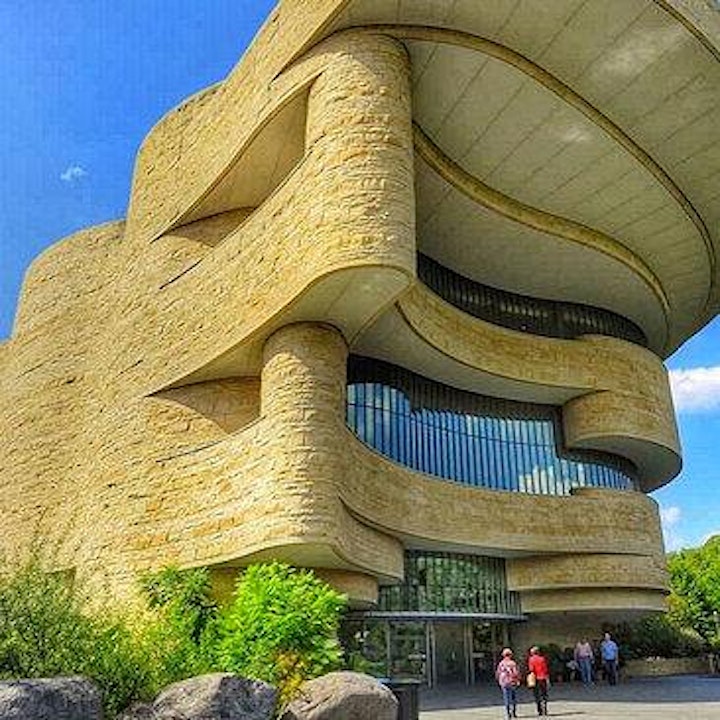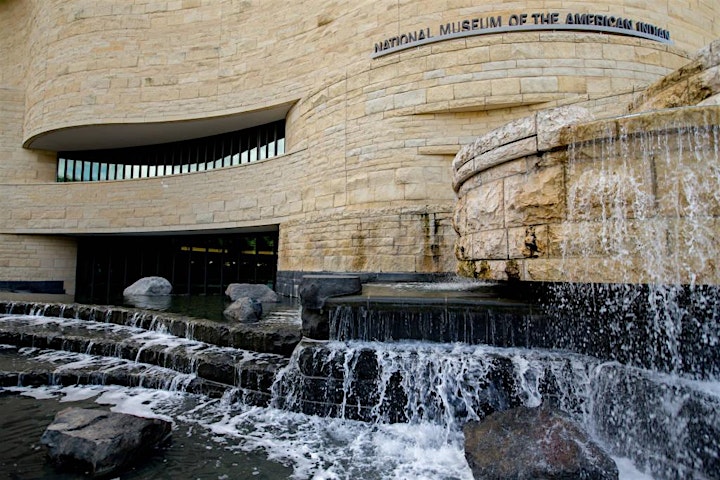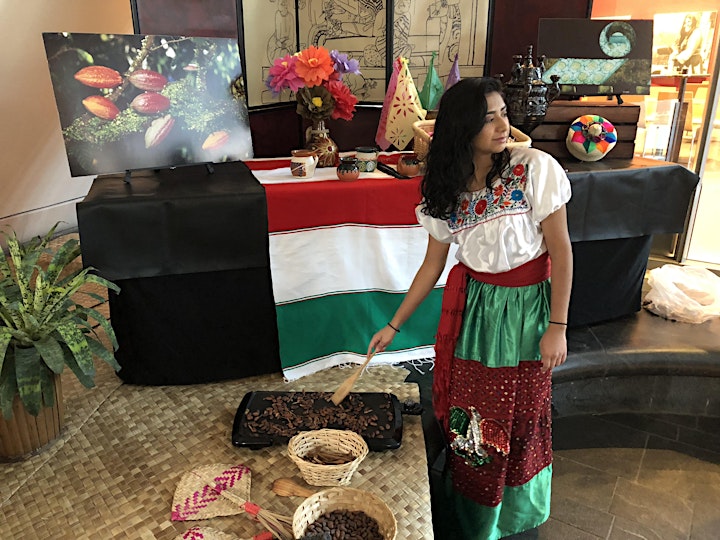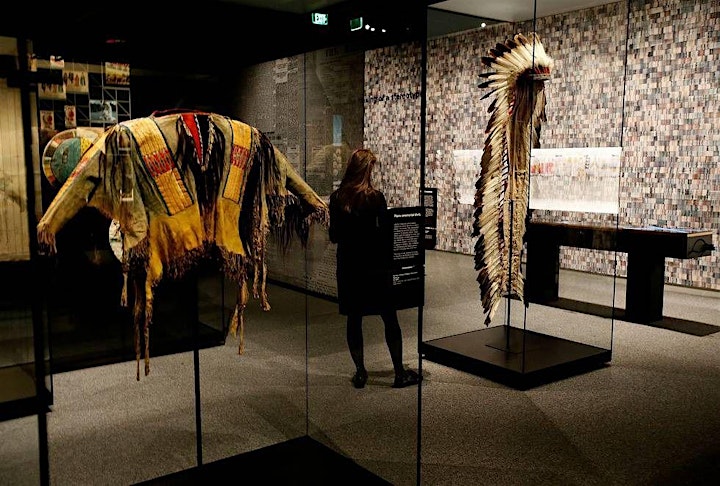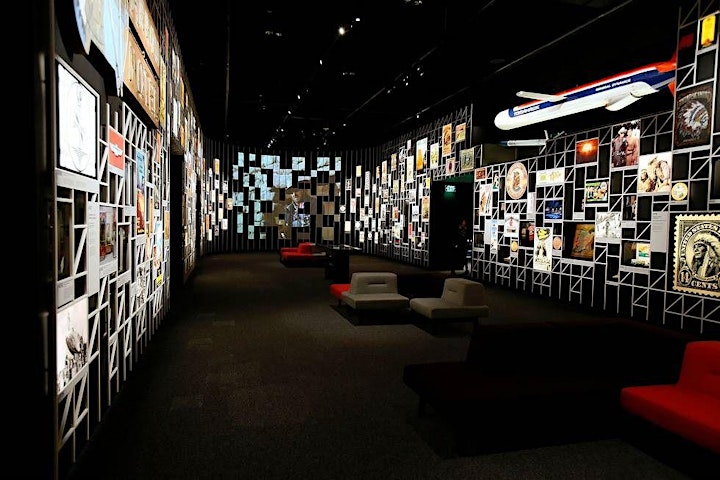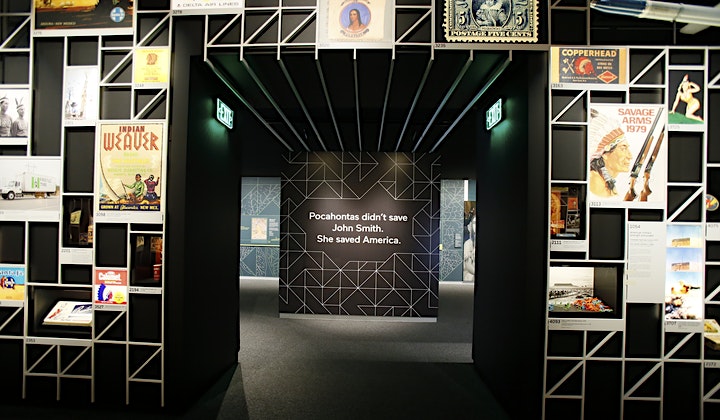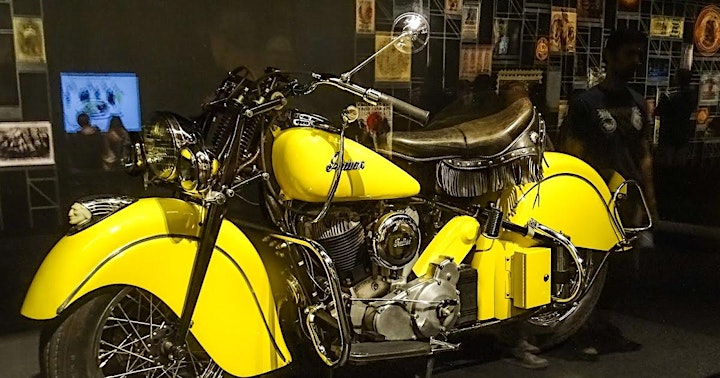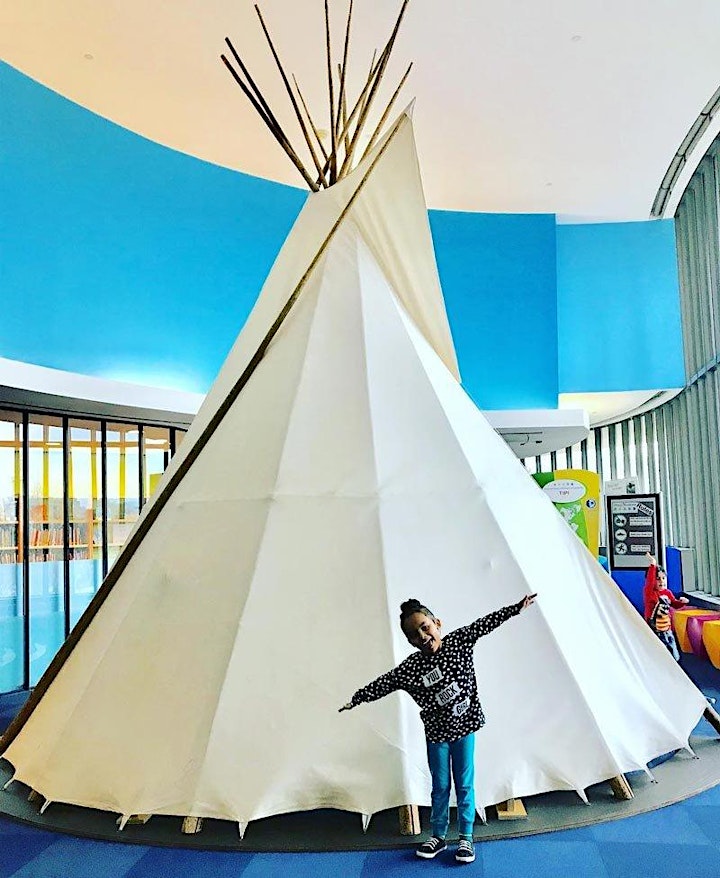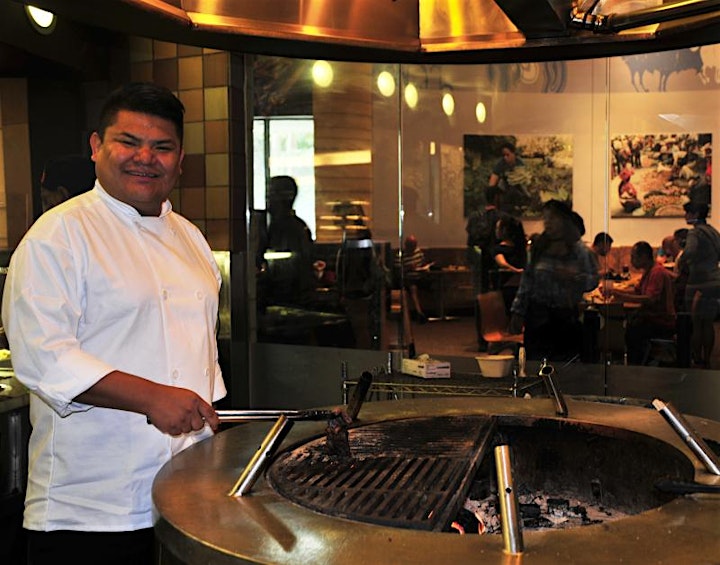 Smithsonian American Indian Museum - Livestream Tour
Sunday, December 18 -
7:00 am - Los Angeles, CA / San Francisco, CA
9:00 am - Dallas, TX / Chicago, IL
10:00 am - Washington, DC / New York, NY
Zoom Connection Link
Click (or Copy and Paste) and Follow the Instructions:
https://us02web.zoom.us/j/83184989561
Join us for an online/virtual tour of the Smithsonian's National Museum of the American Indian in Washington, DC.
The National Museum of the American Indian is a museum in the United States of the culture of the indigenous peoples of the Americas. It is part of the Smithsonian Institution group of museums and research centers.
The museum is set in a 4.25 acre site in Washington, DC and is surrounded by simulated wetlands. The museum's east-facing entrance, its prism window and its 120-foot (37 m) high space for contemporary Native performances are direct results of extensive consultations with Native peoples. The museum offers a range of exhibitions, film and video screenings, school group programs, public programs and living culture presentations throughout the year.
In general, Native Americans have filled the leadership roles in the design and operation of the museum and have aimed at creating a different atmosphere and experience from museums of European and Euro-American culture. Donna E. House, the Navajo and Oneida botanist who supervised the landscaping, has said, "The landscape flows into the building, and the environment is who we are. We are the trees, we are the rocks, we are the water. And that had to be part of the museum." This theme of organic flow is reflected by the interior of the museum, whose walls are mostly curving surfaces, with almost no sharp corners.
The Mitsitam Native Foods Cafe has five stations serving different regional foods: Northern Woodlands, South America, the Northwest Coast, Meso-America, and the Great Plains.
________________________
Your host for this program is Robert Kelleman, the founder/director of the non-profit community organizations Washington, DC History & Culture and Dallas-Texas History & Culture.
YouTube Previously Recorded Programs
http://www.youtube.com/c/WashingtonDCHistoryCulture
__________________________
Zoom Connection:
Login info will be emailed several times beginning 24 hours prior to the event.
If you don't receive the Zoom connection link please contact us.
To join the event simply click the Zoom link and follow the instructions.
If clicking the link doesn't work try copying and pasting it instead.
Password not required.
Zoom may work better in some browsers/devices than others - if one doesn't work try another.
When all else fails please read and follow the directions. : )
Didn't Receive the Zoom Connection Info?
Check your spam folder, make sure you didn't sign-up with your other email address (personal vs. work, etc.), and also review the email settings on your Eventbrite account (you may have turned off our notifications)- link below:
https://www.eventbrite.com/account-settings/email-preferences
Additional Eventbrite Troubleshooting Link:
https://www.eventbrite.com/support/articles/en_US/Troubleshooting/did-my-email-send-invitations-order-confirmations-reminders?lg=en_US
_________________________
Donations Support Our Non-Profit Community Programs - Thank You!
PayPal: DCHistoryAndCulture@gmail.com
Venmo: @DCHistoryAndCulture
GoFundMe: https://gofund.me/d29491c0
Washington, DC History & Culture
A non-profit community organization.
Experience the history and culture of Washington, DC - and the world!
https://DCHistoryAndCulture.Eventbrite.com
https://www.Facebook.com/DCHistoryAndCulture
https://www.Meetup.com/DCHistoryAndCulture
http://www.youtube.com/c/WashingtonDCHistoryCulture
Dallas-Texas, History & Culture
A non-profit community organization.
Experience the history and culture of Dallas, Texas - and the world!
http://DallasHistoryAndCulture.eventbrite.com
https://www.meetup.com/DallasHistoryAndCulture
https://www.facebook.com/DallasTexasHistoryAndCulture
________________________
We look forward to seeing you - thanks!
Robert Kelleman
rkelleman@yahoo.com
202-821-6325 (text only)
History & Culture Travels /
Washington, DC History & Culture / Dallas-Texas History & Culture