Description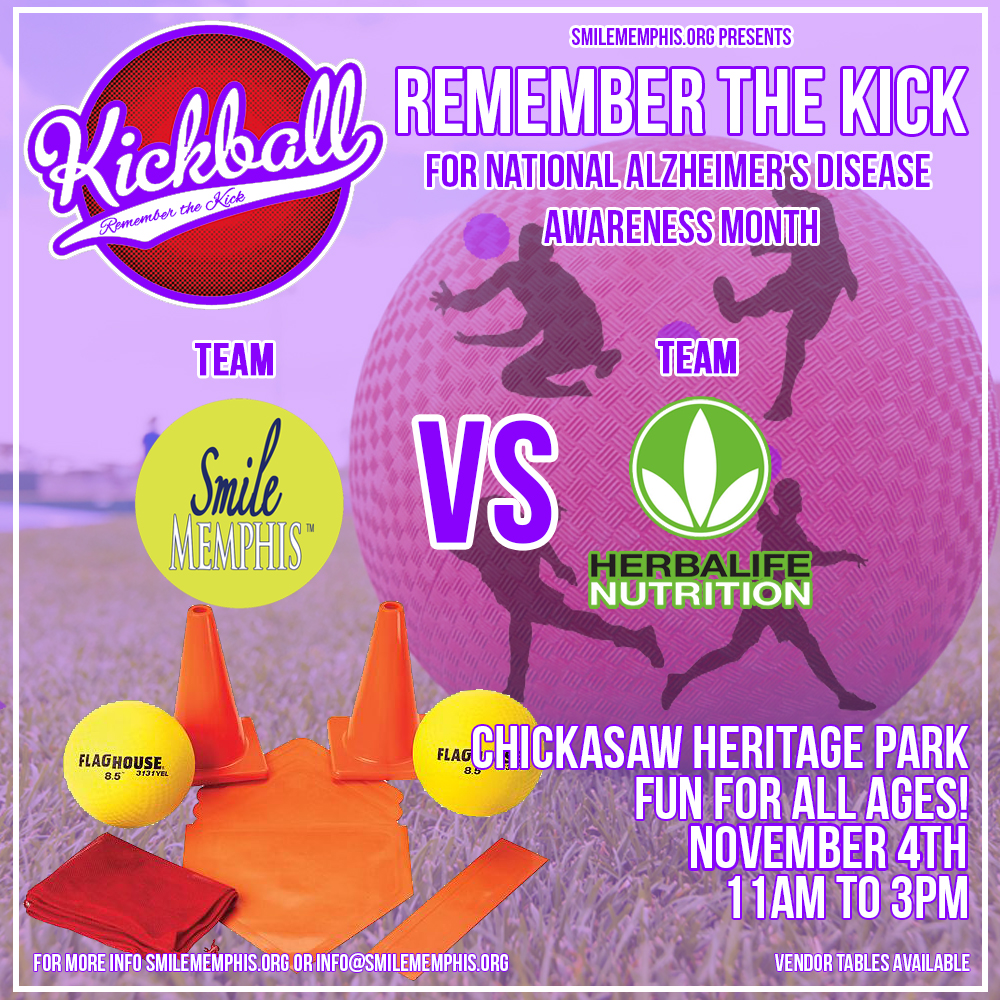 Founded in 1980, the Alzheimer's Association was created as an answer in aiding Alzheimer's disease and dementia advocacy across the United States. Their organization has worked tirelessly to bring about widespread attention and research with the goal of ending these illnesses. This grand undertaking can only be made possible by the shared involvement of the community and its organizations and people.
Our organization decided that we wanted to lend a hand to this magnificent organization by hosting what we hope to be an annual event, Remember The Kick: A Family Afternoon Kickball Game. We have partnered with our friends of Herbalife Nutrition and formed two kickball teams that will set to play on November 4th, 2017 at Chickasaw Heritage Park near the historic Metal Museum of Memphis. Starting with registration at 11 am, we will begin playing a series of games starting at noon and last until 3 pm.
This will be an event that we hope to continue annually, with the aim of creating a wider awareness of the great work being done by the Alzheimer's Association. We are extending the invitation for anyone and/or company that are interested in lending a helping hand by becoming a sponsor, we have several ways by which we would be more than happy to have you and/or your organization apart of this fantastic event.
So spread the word to all your family, friends, co-workers, and neighbors! Save the date and bring your kids (and even pets) out on Saturday November 4th, 2017 from 11 am until 3 pm at Chickasaw Heritage Park. Let's do what we can to come together for a great cause and REMEMBER THE KICK FOR NATIONAL ALZHEIMER'S DISEASE AWARENESS MONTH!!