Description
Join Smile Herb Shop celebrating 45 years of Herbs, Gardens, and Herbalism Education this May 18th, 2019 from 10 am – 4 pm and enjoy plants in our garden center, live music, food, garden tours, plant walks, lectures, natural product vendors, and more!
Update: 5/15 - Our Food Truck Broke an axle and will be unable to attend.
However, we will have coupons to hand out for a great deal for Fishnet, about a 2 minute walk from Smile Herb Shop, 1/2 a block down and they have Vegan and Vegetarian options all covered! See any of the staff at Smile to receive your Fishnet festival day lunch coupon!
Update! We just confirmed three more vendors! Fruits to the Roots, Stuck on Ginger, and Wire-Wrapped Crystals by Master Ashep!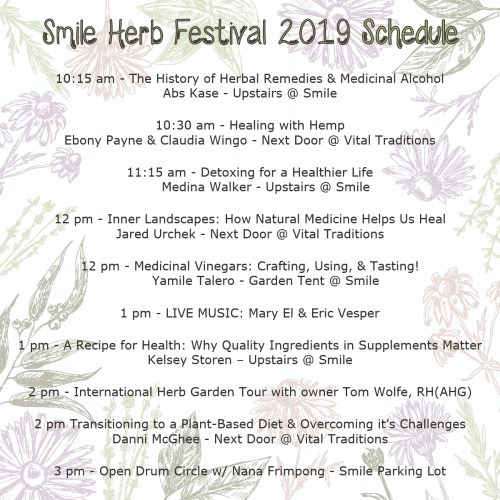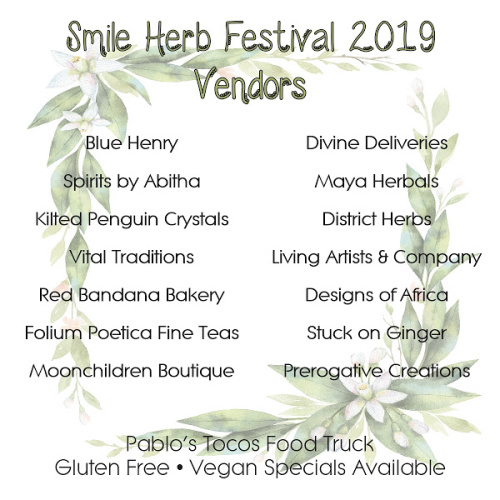 https://smileherbschool.com/smile-herb-festival-may-18th-2019/