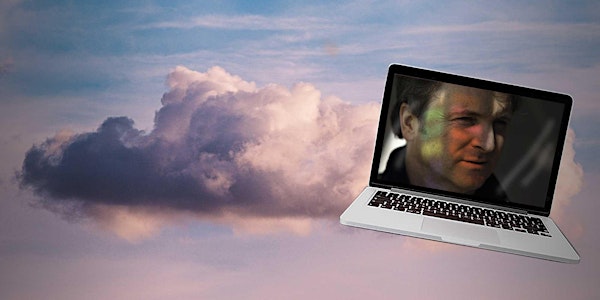 Smell, Memory and the Mind: The Unconscious in the Olfactory Realm
Refund policy
Contact the organizer to request a refund.
Eventbrite's fee is nonrefundable.
Artist Marcos Lutyens leads a workshop that explores unconscious responses to and drives related to smell.
About this event
How do we process smell? How does scent play into our unconscious responses? Can smells can help develop mental plasticity and memory recall? Marcos Lutyens explores these topics in a deep dive into the olfactory mind.
The workshop will include a slide show presentation which will show Marcos' past projects involving smell and the unconscious, collaborations with neuroscientists and smell specialists, also how smell connects to unconscious circuits in the brain, followed by experiments to harness smell as a vehicle of  mental expansion.
The experiments involve demonstrations of olfactory acuity in a normal state of consciousness as opposed to an unconscious state. Smell in an unconscious state heightens  memories and associations in a way that a normal state of consciousness does not. The unconscious state will be achieved through a sensory-hypnotic guided meditation process that Marcos Lutyens calls Synnosis. These explorations can be used to enhance perfume makers in their approach to creating fragrances, as well as to a wider audience that is keen on expanding its knowledge and experience of the faculty of smell, and ultimately, as a vehicle of mental expansion.
Please review our cancellation policy.
ABOUT THE ARTIST
Marcos Lutyens's practice centers on the investigation of consciousness to engage at the mental as well as at the physical level. Investigations have included consciousness research with social groups such as the third-gender Muxhe, Raeilians, synaesthetes, border migrants, space engineers and urban designers. Lutyens has extended these consciousness projects to involve our external surroundings. Works include interactions at world wide scale to do with pedestrian flows, social media dialogue, air quality levels, animal, plant and mycelial intercommunication. In his explorations of consciousness, Lutyens has collaborated as much with with celebrated neuro-scientists V. Ramachandran and Richard Cytowic, as with shamans in the Eastern Sierra Madre.
Lutyens has exhibited internationally in numerous museums, galleries and biennials, including the Guggenheim Museum, New York (2017); The Armory, New York (2017); Boghossian Foundation, Brussels (2017), Palazzo Fortuny, Venice (2017), La Monnaie de Paris (2017), Palazzo Grassi, Venice, (2017), 57th and 55th International Art Exhibition of La Biennale di Venezia (2013 & 2017), Liverpool Biennial, Liverpool (2016); 14th Istanbul Biennial, Istanbul (2015); MoMA PS1, Queens (2014); National Art Musuem of China, Beijing (2014); dOCUMENTA(13), Kassel (2012); Los Angeles County Museum of Art, Los Angeles (2010); the Centre Georges Pompidou, Paris (2010 & 2014); the Royal Academy of Arts, London (2010); 7th Venice Biennale of Architecture (2000). Current and upcoming exhibitions, performances and installations for 2018, include at the Frye Museum, Seattle, Miró Foundation, Barcelona, Main Museum, Los Angeles, Latvian National Museum of Art, the 33rdBienial de São Paolo, the Havana Biennial (2019) and as keynote artist invited by the Guggenheim at CultureSummit Abu Dhabi 2019.
Image credits: Marcos Lutyens, Wolf Zimmerman (Unsplash), Michael Geiger (Unsplash_
ATTENDANCE AND REFUND POLICY
This is an online class that will take place on Zoom. The Zoom link will be sent by email approximately 24 hours before the class. Lest this email end up in your spam folder, please be sure to add hello@artandolfaction.com to your address book.
+ Event times are listed in Pacific Time (PDT); please use a time converter for your local start time.
+ Please download and install Zoom before the class starts, to avoid last minute technical issues.
+ With a few exceptions, we don't upload videos for our sessions once they are over. Please be sure to attend, live! Learn more about how we teach here.
+ Unfortunately, we cannot offer refunds or credit for missed sessions. Here is our refund policy: Cancellation with refund or credit requests made 48 hours or more before the scheduled class will be honored with gusto! Refunds or class credits requested less than 48 hours before the course begins, on the day of the course or after the course has started will not be granted. Note also that event tickets are non-transferable.