Description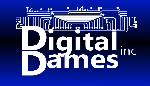 Digital Dames, Inc. Proudly Presents
The 6th Social Media Dames Unconference
#SMDames17
#Strong at The Wellington
NO keynote speaker - NO breakout sessions - Just #70AwesomeWomen in one room sharing their social media wisdom, making influential connections, and learning in a fast-paced environment best described as "Edutainment".

Among the #70AwesomeWomen there will be 18 #SMDames #Storytellers. Each will share a five-minute story with a bit of #Strong Digital Wisdom. All in the room will hone their digital communication skills in order "to benefit themselves, their families, their careers, and the world.
This year's Storytellers include:
Erin L Albert -- Author Podcaster Entrepreneur #STEMPrincess, #multipational, @hbanet_Indy President, Co-Founder #SMDames ; 500+ on LinkedIn, @ErinLAlbert

on twitter.
Jolene Ketzenberger -- Media personality, local food expert and cookbook author. Founder of EatDrinkIndy.com and host of Eat Drink Indy Radio on WFYI. 500+ on LinkedIn. 9.5K on Twitter @JKetzenberger. Instagram @joleneketzenberger
Amy Pauszek -- Film Producer, Casting and Talent Scout, Columnist?Photographer for "Where's Amy" Current Publishing; 500+ on LinkedIn, @WonderWomanAmyP on twitter.
Kendrea Williams

– CEO PitchFeast Corporation and City Director for Lemonade Day Indianapolis a Digital Marketing and Social Media Architect; 500+ on LinkedIn,

@PitchFeast

on twitter.

Thresette Briggs -- CPO of Performance 3 LLC, Performance Innovation Executive, Certified John Maxwell coach, inventor and co-founder of Neumation; 500+ on LinkedIn, @Performance3

on twitter.

Sheryl Brown-- CEO of BIONICsocial, Digital Influencer, International Speaker, Trainer, Writer in FinServ/FinTech, Coffee Addict!; 500+ on LinkedIn, @BionicSocialite

on twitter.
Erin Edds -- President Garden Party Botanical Hard Soda, & Co-Founder of Hoosier Momma, LLC.; 500+ on LinkedIn , @ErinEdds2point0 on twitter.

Mel McMahon-Stone -- Entrepreneur, Radio Host, Promoter, @melmcmahon

on twitter.
Leslie Swathwood, Co-Owner of Circle City Expos, Producer of Indiana Wedding Expos and Fantastic Food Fest, Event Planner, Voice Over Artist, golfer, tea enthusiast; 500+ on LinkedIn @LeslieSwathwood, @IndianapolisBride @FantasticFoodFest on twitter.
Mary Pat McKee CEO of Indy Boomer TV, Radio & Magazine, Entrepreneur, Connector; 500+ on LinkedIn, Mary Pat McKee

on Facebook.
Check the Facebook Page for a full list of the #Awesome #SMDames17 #Storytellers
It's an UNTrade-show, too!

All participants may bring 1 small piece of awesome to share with the other 69 Women! e.g. a pen, magnet, coupon, or business card.
____________________________
Please advise The Wellington Fishers Banquet and Conference Center of any food restrictions you may have.
#SMDames #UNConferences by Digital Dames, Inc. Teaching women how to leverage digital communications to benefit themselves, their families, their careers, and the world since 2013. ™