Description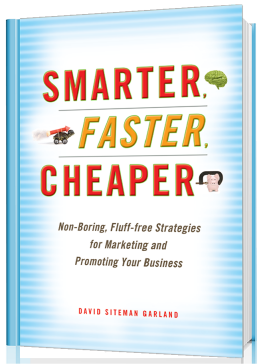 Social Media Club St. Louis announces a book launch by our city's own David Siteman Garland.
Non-Boring, Fluff-Free Strategies for Marketing and Promoting Your Business
Join us for his BOOK LAUNCH EVENT on Tuesday, December 21st, at Schlafly Tap Room -- Hosted by the Social Media Club of Saint Louis and Schlafly.
At this Event:
Watch David speak as we interview him fireside-chat-style.
Ask David questions about his book during a Q&A - can you stump this guy?
Purchase David's new book from Left Bank Books, who will be on site.
Get your book signed by David.
Enjoy delicious craft beers from Schlafly at the cash bar - full-flavored and of uncompromising quality.
A great night with two St. Louis products: Schlafly & David Siteman Garland
Register for this Free Event using the Orange Button above.
Left Bank Books will have copies for sale at the party.
Download a Sample Chapter & Learn More About the Book at SmarterFasterCheaper.com

The Social Media Club STL is proud of David's accomplishments and happy he calls St. Louis home.
Learn More About SMCSTL
About David: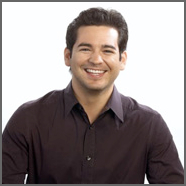 Entrepreneur, mediapreneur, marketer, speaker and (now) author, David Siteman Garland is the Founder of The Rise To The Top, The #1 Non-Boring Resource For Building Your Business Smarter, Faster, Cheaper.
David writes/hosts RISE, a web show for entrepreneurs, forward-thinkers, business owners and marketers, as well as The Rise To The Top TV show on ABC. In less than two years, David has attracted a loyal community of 100,000 through the power of relationships and without spending a cent on traditional advertising. To date, David has interviewed over 250 of the world's most unique, interesting, successful and passionate entrepreneurs in the world.
Learn More About David