SMCKC May Breakfast - Social Engineering and Phishing: How to avoid taking...
Description
Social Engineering is the manipulation of people into divulging confidential information. Information posted on social media sites is a prime source for hackers to collect about the victim. By using a variety of avenues, social engineers gather information, establish trust and then exploit that trust to obtain desired information.
In addition, cybercriminals use a social engineering method called phishing because it is highly effective. Phishing is where a cybercriminal tries to get a hold of sensitive information such as usernames, passwords and financial data by requesting that the user take action by clicking on a link in an email or social media message which usually goes to a phony website. Once clicked, it can infect their computer with malicious software or steal personal information off their computer which can lead to short and long-term damage.
Join Marc Vasquez, APR, security awareness program manager and Michael Rattenne', AVP and manager of corporate information security and privacy at UMB Financial Corporation as they present:
Defining social engineering, the art of human hacking
Examples of social engineering and phishing attacks using a simple phone call, social media account or email
Tips you can use and share with your team on how to avoid taking the bait personally and professionally
Marc Vasquez, APR, is the security awareness program manager for UMB Financial Corporation. He possesses nearly 20 years of agency and corporate public relations, social media and interactive experience. Marc is also the technology chair for the Social Media Club of Kansas City, a member of the Social Media Club global board and was recently elected Secretary of the International Association of Security Awareness Professionals. He holds the Accreditation in Public Relations credential which has been established as a way to recognize public relations practitioners who have mastered the knowledge, skills and abilities needed to develop and deliver strategic communications. By night is the gaming sidekick to his 9-year-old son @StuffJakobSays. You can generally find Marc via @vasquez007 or on LinkedIn.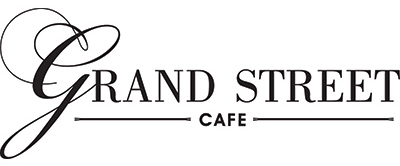 Big thank you to our official breakfast sponsor, Grand Street Cafe. For over 20 years, locally owned and operated Grand Street has been a Kansas City favorite for its modern American cuisine. Located in the heart of the Country Club Plaza and in Lenexa, Grand Street is the perfect retreat for unforgettable dining.

Refunds/Cancellations: We know that issues come up and sometimes you cannot attend our events after you have registered. Please let us know if you cannot attend immediately as we are financially responsible for accurate guest, food and drink counts. No refunds can be offered if you cancel less than five (5) days prior to an event. Thank you.