Actions and Detail Panel
SMCKC December Breakfast - KC LOVES
Fri, December 2, 2016, 7:30 AM – 9:00 AM CST
Description
Join us December 2 to hear from the team behind #KCLoves. You may have seen the huge wall pop up in the crossroads or followed them on Instagram. But what is it? You'll learn the story behind #KCLoves, it's purpose and how you can get involved. Partners from the design side, video side and content side will come together to discuss their process and what's next for #KCLoves.
Help us help others
The Social Media Club of Kansas City wants to give back - and we need your help to do it. Bring a new toy, game or art supplies to this event with you, and we'll donate it to Children's Mercy's Snowflake Shoppe for the holidays.
Check out their wish list!
About our speakers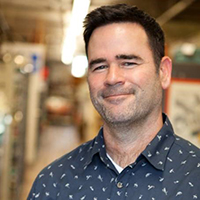 Paul Corrigan: Design Director
To understand what Paul is all about, you might pick up one of his handmade banjos. The materials, attention to detail, and sense of the maker in the object, all suggest unique qualities of design thinking.
Paul applied his MFA in visual communication to various illustration and art direction jobs before becoming founding Creative Director of a successful start-up agency. Since then he's been an Interactive Creative Director and ECD, landing him One Show awards, National Addies, and recognition in Creativity, How, and Print annuals.
At Barkley, Paul is the driving force behind bringing a defined design approach to all the work that comes through the agency. He's used this expertise to elevate Barkley client brands to new levels. He's also an agency mentor, developing creative capacity not only in design, but storytelling and presentation skills. Through all of this, he works to create more natural, genuine, and emotionally effective communications.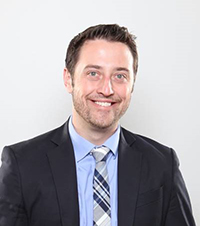 Josh Dubois: Senior Creative Producer
As a 9 year old, Joshua Dubois' father taught him the importance of learning manual photography setting in motion a lifelong passion for visual arts.
Joshua graduated from the University of Kansas' film program in 2004 and promptly moved to Brooklyn, NY with 500 bucks and no idea what he was doing. He spent the next 6 years splitting time between Washington DC and New York. In DC he had success as a Senior Producer with Monkeysee.com producing over a hundred videos with over a million Youtube views each.
In NYC he spent most of his time working in the fashion industry with clients the likes of the CFDA Fashion Awards, Loreal Paris, the Neilson Group, Victoria Secret, and Puff Daddy (or P. Diddy, or Sean "Puffy" Combs, or whatever).
Joshua then dropped everything and went on a 6-month trip through South East Asia, Nepal, India, and Europe to focus on crafting his still photography chops and eat the weirdest food he could find. He got sick a lot.
After said pilgrimage, Joshua career took him back home to Kansas City where he has been at Barkley for the past 5 years working as a Senior Creative Producer. At Barkley Joshua has created video and still work for clients such as Hershey's Take5, Spirit Airlines, Coleman, Dairy Queen, Wingstop, Blue Bunny, Cargill, Vanity Fair and Applebee's. His work has been featured in Adweek numerous times, and won several Gold Addy Awards and a Best In Show Addy Award.
He is also an Eagle Scout, so you know...knots.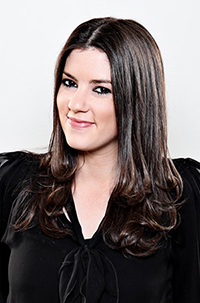 Carolyn Cohen: Associate Content Director
You can tell a lot about a person from their first AIM screen name. Carolyn Cohen settled on DivaInTheMaking7 and never looked back. Carolyn started her career in marketing with media internships at the Dallas Business Journal, MEC's London office (part of the WPP Network), and VML. She transitioned into the fast-paced world of Social Media at Bernstein-Rein where she worked on clients such as Hostess, Farmland Foods and Haverty's Furniture. Currently, she serves as the Associate Content at Barkley, the largest employee-owned advertising agency in the US. Throughout her career at Barkley she has worked on clients such as Cargill, Eurostar, Spirit Airlines, Sunny Delight, Ball Canning, Blue Bunny Ice Cream and more. She is a frequent speaker in business and journalism courses at her alma mater, The University of Kansas, where she graduated with both a Journalism and Psychology degree. Her work has won several awards including American Advertising Awards and Social Media Club of Kansas City AMPs awards- but unfortunately still no Tony's. When she isn't the office you can find her blogging or playing with her blue heeler Jackson.
Refunds/Cancellations: We know that issues come up and sometimes you cannot attend our events after you have registered. Please let us know if you cannot attend immediately as we are financially responsible for accurate guest, food and drink counts. No refunds can be offered if you cancel less than five (5) days prior to an event. Thank you.