SMCKC April Breakfast - Apps & Taps: Amping Event-based Brand Engagement
Description
Festivals and events have become a boon for brands. Yet activation and fostering meaningful advertiser/attendee engagement remains a challenge. While Nielsen reports that 76 percent of festival goers feel more favorable towards brands that sponsor a tour or concert, on-the-ground experience has shown that integration into the very fabric of the event itself is key.
Join John Kreicbergs, the marketing co-chair for Kansas City's annual Boulevardia festival (2017 #AMPSKC Legacy Award/Best in Show winner), app development general manager for Propaganda3 and one of the co-founders of the event-based technology platform AppTapp, as he highlights:
The dos and don'ts of digital brand engagement for festivals, from social to email, apps to experiential digital activities and more.

How principles of gamification and game design can be applied to festivals.

How sponsor/brand involvement and activation at festivals is quickly evolving…and booming!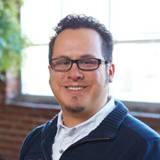 John Kreicbergs is an eighteen-year veteran of the Kansas City advertising, marketing and technology scene. Getting his start at Bernstein-Rein in 1999, John has also served stints at Barkley, VML, DEG and Meers working with such brands as Burger King, Visit KC, Hostess Cakes, Blue Cross Blue Shield, McDonalds, and many more. His passion for digital innovation brought him to Propaganda3 in 2013 where he currently serves as the general manager for the firm's app development efforts. As a result of his work, Kid Rocket Studios — a kids-focused entertainment development startup — was launched in 2014 following the success of Propaganda3's interactive comic app Kung Fu Robot. Last fall, Propaganda3 also launched a new event-based digital engagement platform called AppTapp, where John leads the marketing and consumer insight efforts as one the company's four co-founders. In addition, John is the founder of RKO Workshop, which specializes in museum exhibit design and educational interactive experiences, and is the marketing co-chair for Kansas City's award-winning Boulevardia festival.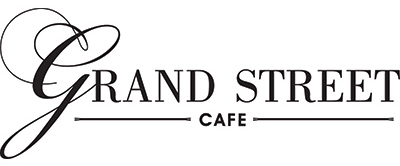 Big thank you to our official breakfast sponsor, Grand Street Cafe. For over 20 years, locally owned and operated Grand Street has been a Kansas City favorite for its modern American cuisine. Located in the heart of the Country Club Plaza and in Lenexa, Grand Street is the perfect retreat for unforgettable dining.
Refunds/Cancellations: We know that issues come up and sometimes you cannot attend our events after you have registered. Please let us know if you cannot attend immediately as we are financially responsible for accurate guest, food and drink counts. No refunds can be offered if you cancel less than five (5) days prior to an event. Thank you.