Description
Join Social Media Club Des Moines at The Fletcher Kitchen + Bar on Tuesday, May 21 for a Side Hustle 101 workshop with our friend and former SMCDSM board member, Sam Hoyle. Hoyle will share his expertise and best practices to transition your side hustle into your main hustle.
Our event will be hosted in the private party room (Denny's Room) at The Fletcher Kitchen + Bar in Ankeny.
Complientary appetizers + one drink ticket included with admission. MEMBERS! You get an extra drink ticket. #Score.
Sam Hoyle is an entrepreneur and an award-winning storyteller. He is the founder of digital marketing consultancy New Tribe Media, the co-founder of national whiskey of the month subscription box startup RackHouse Whiskey Club, and co-owner of Two Hoyles Photography. Hoyle, who has lived and worked on three continents, lists the Greater Des Moines Partnership, Iowa Donor Network and WHO-TV as previous employers.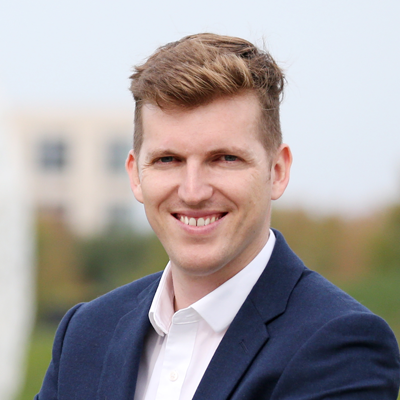 QUESTIONS? Contact desmoines@socialmediaclub.org
---
Professional Members of Social Media Club receive discounted admission to SMCDSM events! Join Social Media Club today and connect with a global community.

IF YOU GET IT, SHARE IT. #SMCDSM

ABOUT SMCDSM
Social Media Club Des Moines (#SMCDSM) is a local chapter of Social Media Club, an organization whose mission is to promote media literacy, promote standard technologies, encourage ethical behavior, and share best practices in social media.

The Des Moines chapter of Social Media Club seeks to bring together area technologists, business owners, educators, professionals, enthusiasts, and users of all vocations to provide a forum for education and collaboration on social media technology, platforms, and strategies.

ABOUT SMC
Social Media Club (SMC) was founded in March 2006 to host conversations around the globe that explore key issues facing our society as technologies transform the way we connect, communicate, collaborate and relate to each other. SMC enables you explore your personal and professional passions by helping you connect with a community of your peers based on both geography and areas of interest. We exist to ensure that the world of Social Media does not become an echo chamber of self-reinforcing thoughts, but is instead fueled by diversity of opinion and perspective. SMC is a 501c6 non profit organization.

OUR MISSION
Social Media Club's primary mission is to expand digital media literacy, promote standard technologies, encourage ethical behavior and share best practices. We bring together journalists, publishers, communications professionals, artists, amateur media creators, citizen journalists, teachers, students, tool makers, and other interested collaborators. Essentially the people who create and consume media who have an interest in seeing the 'media industry' evolve for everyone's benefit. We are more than just USERS, we are the reason the tools exist – we are the people who communicate our thoughts and ideas near and far. Join us and let's shape the future together!