Description
EVENT IS TOTALLY SOLD OUT. WE ARE AT CAPACITY AND NOT ABLE TO ACCOMMODATE ANY WALK-INS OR PAY AT THE DOOR.
FOLLOW @SMC_SV AND SMCSV FACEBOOK PAGE FOR BLOG POST RECAP OF THE EVENT.

THANKS EVERYONE FOR YOUR INTEREST.
WE HOPE TO SEE YOU AT AN EVENT SOON!
Social media has added an entirely new dimension to the age-old profession of journalism. Our panel of professional journalists will discuss how they and their peers are using social media to uncover stories, leverage their network for research, access sources, connect with their audience, distribute news, and more.

Attendees will gain 'behind the scenes' access to learn how journalists use these new communications tools, and walk away with a better understanding of the opportunities and challenges they present for today's journalists.
Panelists:
Brian Shields (Online News Manager, KRON 4 Television)
Brian Shields is the online news manager for KRON 4 TV, where he is reponsible for managing all of KRON 4's on-line efforts. He has over 25 years of media experience that has included reporting and editing, producing, blogging, podacasting, and supervising web operations for local and national news organizations.
Chris O'Brien (Columnist, San Jose Mercury News)
Chris O'Brien is a business and technology columnist at the San Jose Mercury News, where he covers events, trends, technologies and companies in Silicon Valley ranging across topics such as the Internet, information technology, biotechnology and green innovations.
You can read his column
here
, and find him on
Twitter
and
Facebook
.
Kym McNicholas (Anchor/Reporter, Forbes)
Kym McNicholas is an anchor/reporter for the Forbes Video Network. She has covered business and technology news for much of her 13-year broadcasting career, and has interviewed top company executives, analysts, and other experts on technology and the markets, and covered the tech boom/bust/re-emergence in the Valley as well as the energy crisis/recovery. She was recently named 'Star Reporter of the Year' by an industry insider who released a list of '15 Members Of The Press You Need To Know,' Plus, and received her first Emmy nod by the National Academy of Television Arts & Sciences, San Francisco Chapter.
See her articles on Forbes.com
here
, and find her on
Twitter
and
Facebook
.
Jolie O'Dell (Journalist, Mashable.com)
Jolie O'Dell is a journalist and startup veteran with a decade of experience in writing and editing the news. Formerly a writer and community manager for ReadWriteWeb and a writer and editor for tech blogs and various print publications, Jolie now reports on web development, web design and mobile technology for Mashable. She graduated from Shenandoah University with a B.A. in Media Studies in 2004, and she returned to school to study Java and object-oriented programming in 2010.
Read her articles on Mashable
here
, and find her on
Twitter
and
Facebook
.
Julie Watts
(Consumer Reporter/Anchor, CBS5)

Moderator:

Jennifer Neeley (Principal, The Influence Project | Host, The A-List Podcast)

Jennifer Neeley is a social media strategist, speaker and new media pioneer, who spearheads a variety of social media functions and programs for her clients. An Emmy-nominated media veteran who has worked for the "Big Three" TV networks, she earned her Masters from Columbia School of Journalism and Bachelors from Cal Berkeley. Jennifer is also the host of the popular podcast, The A-List. On The A-List, Jennifer interviews social media and journalism influencers and thought leaders about what they do, how they got there and the passions that fuel their journey.
Listen to The A-List with Jennifer Neeley here, and find her on Twitter and Facebook.
Special thanks to our sponsor: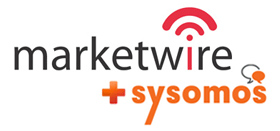 Refreshments and pizza will be provided.
Getting to the event:
The San Jose Mercury News building is located at 750 Ridder Park Drive, San Jose, CA 95190. Exit Hwy 880 onto E. Brokaw Road, and take the first right onto Ridder Park Drive.
Attendees should drive around to the back of the Mercury News building to park, and enter through the employee entrance. After entering the building, attendees should take a right down the first hallway, and walk down past the restrooms. The assembly room is on the left.
About Social Media Club Silicon Valley:
We bring together people and organizations interested in social media to learn from one another in monthly events. Follow us at http://socialmediaclub.org/chapter/silicon-valley and http://twitter.com/smc_sv
Questions?
Email chapter leader Brian Remmel, bremmel@gmail.com.
Organizer of SMC Silicon Valley Presents: Journalism and Social Media
Social Media Club is intended for those who are involved in social media, or want to learn. And it's open to everyone, though discussions and content will likely focus on business applications and endeavors related to social media. If you're new to social media, you'll find plenty of people who can help you get started.
Most of our members are interested in learning more about social media for business, case studies, and best practices. So throughout the year, our aim is to bring in speakers and hold interactive sessions and workshops that focus on these topics. One part networking and socializing, one part practical business ideas.
Follow us at http://socialmediaclub.org/chapter/silicon-valley and http://www.twitter.com/smc_sv