SMBMSP #100 - Local Expert Panel + Milestone Celebration
Description
Since 2008, we've held 99 breakfasts covering a wide variety of topics ranging from social marketing trends to activism to food photography on Instagram.
Our events have taken place at Fortune 500 companies, breweries, churches, gyms, colleges/universities, the State Fair, and event the floor of Target Center.
While the number of other SMB chapters in the country varies and is generally in decline, we're the largest active chapter and have had the most consecutive events. For our 100th event, we're going to celebrate!
Join us in Saint Paul for a panel discussion with some of our favorite SMBMSP alumni - local social media experts Lee Odden, Jennifer Kane, and Greg Swan.
Moderated by our own Mykl Roventine, the discussion will explore how the social landscape has changed since 2008, current platform trends, and where social might be headed next. We'll also take audience questions and have a few surprises in store to mark this milestone event.
Parking/Getting there:
Parking map (PDF). We'll be in the Union Depot's Red Cap Room.
From Parking Lot B & C: enter the Kellogg Building and take elevator 6 to floor 2 (the Red Cap Room is the first room on your left).
From Parking Lot A: enter elevator 4 and go to floor 2. Go through the double doors and turn right to go down a short hallway and through the wooden door. Go straight (the Red Cap room is at the end of that hallway).
From light rail: enter from 4th street and proceed through Head House towards concourse (sloped hallway). Option 1: turn right into elevator 4 bay and go to floor 2 (Red Cap Room is around the corner on floor 2 and down the hall)
Option 2: proceed through concourse towards Waiting Room and turn left into Kellogg entry (go up elevator 6 to floor 2)
Panel
Lee Odden
@leeodden
CEO TopRank Marketing, author, speaker,
Jennifer Kane
@JenKaneCo
Kane Consulting, strategist, author, educator, speaker
Greg Swan
@gregswan
Director of Social & PR Strategy at Fallon, social innovator
Mykl Roventine (moderator)
@myklroventine
Director of SMBMSP, Owner Orange Jackalope Creative, designer, community builder

---
Event Sponsors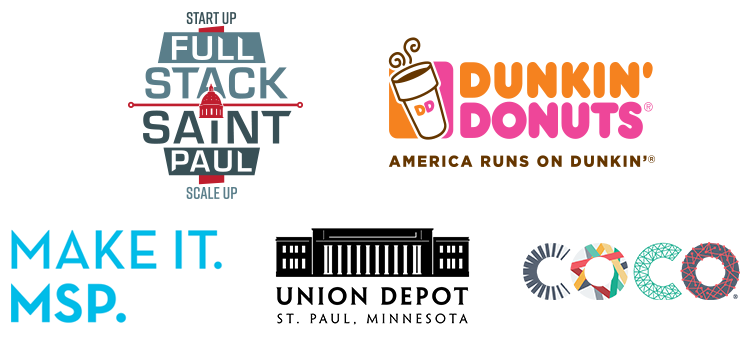 Annual and In-Kind Sponsors