SMBLA: Social Media for Movies, TV, Studios, and Entertainment Brands
Description
Get your tix now to the Social Media Breakfast Los Angeles March event!
Here are just a few exciting things to expect:
Topic:

Social Media for Movies, TV, Studios, and Entertainment Brands

Speaker:

Director of Social Media and Digital Marketing Strategist at Creative Asylum

A full, delicious, Venezuelan inspired breakfast will be served (see menu below)
Free Parking & Free WiFi
Network and mingle with marketers, PR pros, entrepreneurs, bloggers, podcasters, new-media fanatics, future SMBLA speakers and more!
Here are the details you NEED TO KNOW-
SMBLA March Breakfast
Hashtag: #SMBLA
Tuesday, March 20, 2012 - 7:30 - 9:00 a.m.
Where: Coupa Café of Beverly Hills
Tickets: $15
Here are the details you WANT TO KNOW-
About our presentation
Topic: Social Media for Movies, TV, Studios, and Entertainment Brands
Presentation Overview:
Both a presentation and an open discussion that will explore some major social media concerns/challenges for entertainment brands:
"We have a Facebook Page with 6 million fans, but only a handful purchased the Blu-ray we're promoting! How do we convert our fans into sales?!?!"

"Now that our campaign is over what do we do with these social communities we created?"

"How do we get fans to our movie's Facebook Page without buying ads and on a low budget?"

"What social media platforms should we use for our campaigns?"

"What should we post when we're not promoting?"
Not holding anything back, we'll look at examples of what social media tactics work and what tactics don't work. We'll cover successful strategies that have gained over 100,000 Facebook Fans for unknown brands without the use of paid media!
If you're in the entertainment industry, a community manager, social media maven, or facing some of these same challenges you will not want to miss this event! You will walk away with a new perspective on the power of social media.

Key Audience Take-aways:
How to convert FANS into CUSTOMERS

What type of content do FANS really care about

What else can I do with all of these fans?

Social Media tactics that work and tactics that don't work

How to utilize cross-promotions to your advantage
About our speaker: Vlad Kroshinsky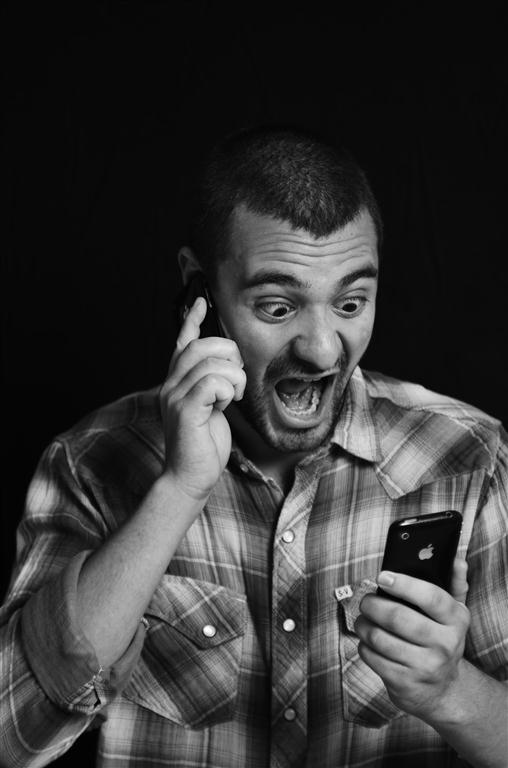 Vladimir has been immersed in the world of social media for entertainment brands for over four years. Having worked with some of the largest entertainment brands, Vladimir carries a wealth of social media knowledge and experience that will put you ahead of the competition. Currently Vlad is the Director of Social Media and Digital Marketing Strategist at Creative Asylum, an integrated creative agency with clients ranging from EA Mobile to Fox Home Entertainment.
Vlad's wide spectrum of social media experience includes:Blogger outreach, message board trolling, re-tweet contests, Facebook sweepstakes tabs, interactive videos, Facebook Ads, LiveStream events, Sponsored Tweets, sentiment analysis, managing and engaging with online communities of over 7 million members!…

About the Venue:Coupa Café of Beverly Hills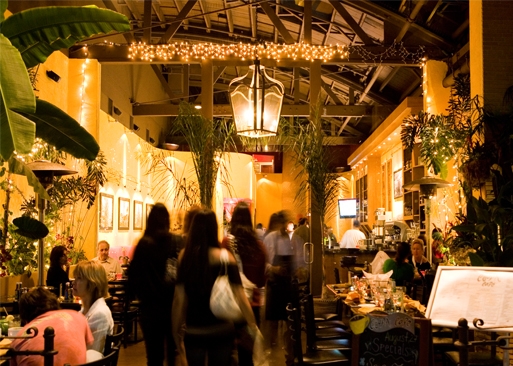 Coupa Café is an urban oasis, a lively Venezuelan restaurant featuring a completely new style of international dining which combines the best of Venezuelan dishes with the philosophy of promoting the use of organic and fair trade ingredients. Coupa Café is the only restaurant in the world outside of Venezuela where you can enjoy the nation's shade grown, handpicked, patio sun-dried, super fair trade organic single estate Arabica coffee beans roasted in small batches, along with international sweet and savory delights-- all of which you will be enjoying at the SMBLA Breakfast!
What's on the Menu?
Venezuelan Single Estate Coffee, regular and decaf, freshly baked pastries, kingslake and crane premium blend granola and plain white yogurt.
Learn more and become a fan of Coupa Cafe at:
http://twitter.com/CoupaCafeBH
SMBLA
If you're as excited as we are about Social Media Breakfast Club Los Angeles, please tell your friends and feel free to reach out to us anytime with social media news, presentation topics, and speakers that you think we should know about!
Looking forward to bringing the L.A. social media community together through SMBLA!
Learn more and become a fan of SMBLA at:
Email us at: SMBLosAngeles@gmail.com
Follow our Founders: @JessicaSpringer and @thisjustin_

Organizer of SMBLA: Social Media for Movies, TV, Studios, and Entertainment Brands
Social Media Breakfast LA (SMBLA) is a monthly breakfast meetup where digital media experts and newbies alike come together to eat, meet, network and learn. Each month, we bring a new industry expert to share ideas, case studies, and tips on the latest trends in social media. Founded in 2010 by Justin Michael Williams & Jessica Springer, SMBLA hopes to create a solid community that keeps LA on the cutting edge of social media innovation. Connect with us online to get info on our next event!