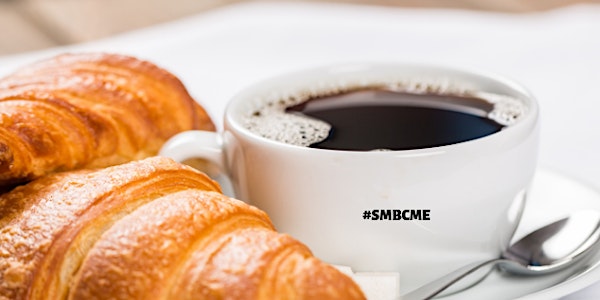 SMBCME #25: Brandy Cain, Travis Mills Foundation
When and where
Location
Thomas College 180 West River Road Waterville, ME 04901
Description
This Social Media Breakfast Central Maine three part series is sponsored by the Thomas College- Harold Alfond Institute for Business Innovation.
Each business breakfast will showcase a Maine organization and teach you digital marketing best practices. If you are a business owner, an entrepreneur, a social media practitioner or a fan - you should attend. Event will start at 7:30 a.m. in the Spann Student Commons at Thomas College, 180 West River Road in Waterville, Maine.
Breakfast and coffee is included in the ticket price. Presentation starts promptly at 8 a.m. Bring plenty of business cards for networking and door prizes. SMBCME will end on time at 9 a.m.
Presentation Format
** Maine Business Profile: Each presenter will give a clear picture of their organizations marketing goals, audience and products/services.
** Digital Platforms: The presentation will include a deep dive into individual social media networks and digital marketing platforms (i.e. email marketing, online publishing) answering the Whys and Hows of marketing strategy.
** Analytics & Tools: Lastly, you will be provided with key performance indicators and a list of the presenter's favorite online tools.
About Brandy Cain, Executive Director, Travis Mills Foundation
Brandy was born outside Charlotte, North Carolina and now resides outside Augusta, Maine. She attended Wingate University where she received a BS degree in Sports Management.
Brandy began her career in professional sports in a marketing role in hockey (Youth, Paralympic & NHL). In 3 years, she generated a profit for a sports performance center by implementing a grassroots marketing strategy that earned the USA Hockey growth award in 2014. She also held positions in NASCAR and for a sports agency in Charlotte, NC -- identifying opportunities for Fortune 500 companies to grow their brands by utilizing sports marketing assets. She has worked alongside brands and sports organizations like Kohl's, Shell, International Trucking, Coca Cola, Detroit Red Wings, Dallas Cowboys, and San Francisco Giants.
After meeting her Army veteran husband in 2013 and his ETS in late 2014, Brandy and Mat moved to Maine in early 2015 to enjoy "the way life should be!" She joined L.L. Bean's legendary customer satisfaction department - overseeing ecommerce and international customer service across 3 locations, including Costa Rica. Her role identified cost saving measures for the company and created L.L. Bean's Customer Service strategy across 26 countries. She was promoted to the International Marketing Department in 2016 - overseeing new customer acquisition for Australia and Italy.
By happenstance, she sent a volunteer inquiry email in July 2016 to retired US Army SSG Travis Mills - a quadruple amputee OEF veteran who was creating a non-profit to support recalibrated warriors and their families. The email led to her dream role: overseeing the growth and execution of the Travis Mills Foundation. After 2 years with the Travis Mills Foundation, the organization has grown 362% in revenue and added 8 employees - predominantly who are military spouses and veterans. The organization has partnered with brands like Samsung, Wayfair, Bose, Kubota, Toro, Wells Fargo, FedEx, and more. To date, the organization has served over 200 veteran families from 34 states: providing an all-inclusive, all-expenses paid retreat in a completely handicap accessible environment nestled in the countryside of Maine.
Brandy enjoys cooking, Brazilian jiu jitsu, trap shooting, National Parks, and traveling. She and Mat have 2 German Shepherds named Sheamus and Murphy.

About Thomas College Harold Alfond Instiute for Business
Named for Maine's premiere entrepreneur and innovator, the Harold Alfond Institute for Business Innovation has been established to spur economic vitality in Central Maine by nurturing the very talent that will assist in the creation of both jobs and wealth for the area. The institute provides the platforms from which instruction, training, events, mentoring, and access to talent are all made available within the context of entrepreneurship and innovation.
SMBCME Steering Committee
** Tracy O'Clair, TOCmedia
** Sarah Krizo, Hammond Lumber Company
** Sadie Bowden, Entrepreneur