SMBA HR CIRCLE, 20th March 2019
Description
SMBA HR CIRCLE 2019 for HR Practitioners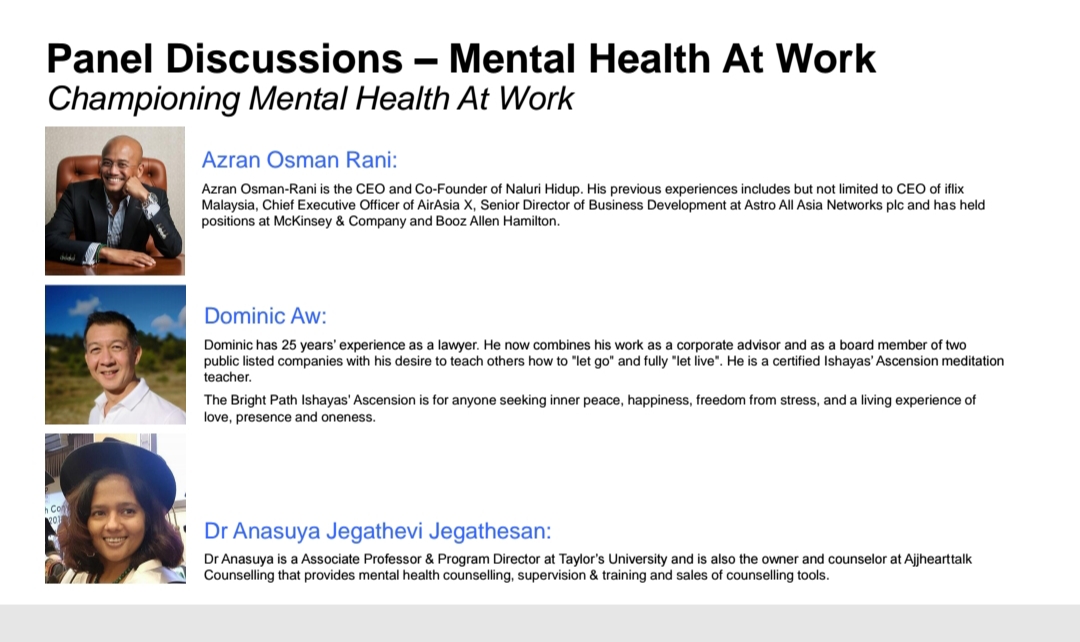 PROGRAMME:
09.45am Registration, Coffee & Tea
10.00am Getting to know you
10.30am What Keeps You Awake At Night?
10.45am Mental Health At Work
11.15am Panel Discussions
12.15pm Lunch & Networking
02.00pm End
Note to Participants: Questions to reflect before attending the session:
What is the awareness level of mental health in the our organization?
Can employees openly speak up about their state of mental health – stress, anxiety and depression?
What are the resources available in our organization to support mental health in the workplace? Paternity Leave? Work Life Integration? Compassionate Leave? Emergency Leave?