SMB NJ/ NY SUMMER CLOSEOUT HOUSE MUSIC FES1ST NORTHERN NEW JERSEY WEEKENDER
About this Event
SMB ENTERTAINMENT IN ASSOCIATION WITH FRIENDS OF BERRYLANE PARK
PRESENTS:
NJ NY WEEKENDER XPERIENCE 5 SUMMER CLOSE OUT HOUSE MUSIC FESTIVAL.
WE ARE EXCITED TO ANNOUNCE THIS YEAR FESTIVAL WILL INCLUDE THREE (3) ADDITIONAL EVENTS ATTACHED TO OUR FESTIVAL.
YES!! 4 EVENTS IN THREE (3) DAYS
17 DJ LINEUP
3 ARTIST
1 DANCE PERFORMANCE
AND MUCH MORE!!
TICKET OPTIONS
1. GENERAL ADMISSION PARK TICKET - FREE TO THE PUBLIC
2. SMB TENT & DANCE ZONE - MUST PURCHASE
TICKET
3. CELEBRATE BIRTHDAY @ BERRYLANE PARK
4. SMB FESTIVAL WEEKENDER EARLYBIRD PASS - MUST PURCHASE
5. FRIDAY - SMB WEEKENDER OPENING MIXER
6. SATURDAY - SMB XPERIENCE / Khisha Birthday Bash/ All Virgos CELEBRATION FOR OUR OWN ADMINISTRATIVE DIRECTOR ( Khisha Rose Wheeler- BDAY BASH)
7. SUNDAY - FESTIVAL
8. SUNDAY NIGHT - AFTER PARTY
VIRGOS BOOK YOUR PARTY
EVENT VENUES
Friday, SEPTEMBER 13, 2019
ALL PROS SPORTS BAR/ LOUNGE
( 53 Virginia Ave,
Jersey City, NJ 07304)
7PM-2AM
SATURDAY SEPTEMBER 14
BORO 6 -( 543 Martin Luther King Dr,
Jersey City, NJ 07304)
5PM - 12AM
SUNDAY SEPTEMBER 15
LIGHT RAIL CAFÉ -
( 237 Randolph Ave,
Jersey City, NJ 07304)
8PM -2AM
FESTIVAL SUNDAY SEPTEMBER 15
12PM - 10PM
BERRYLANE PARK ( FREE EVENT)
CLICK LINK TO VIEW WEEKENDER PARTY PASSES
https://www.eventbrite.com/e/smb-nj-ny-outdoor-dance-xperience-summer-close-out-house-music-weekender-tickets-60220333639?aff=eand
SMB Outdoor Festival Rooms Block Are Now Available!!
Click link to book your room
https://www.marriott.com/meeting-event-hotels/group-corporate-travel/groupCorp.mi?resLinkData=SMB+Outdoor+Festival+Room+Block%5EEWRNW%60SMBSMBA%7CSMBSMBB%60209.00-239.00%60USD%60false%601%609%2F13%2F19%609%2F14%2F19%608%2F23%2F19&app=resvlink&stop_mobi=yes&fbclid=IwAR3CH2GOO-8IjQCR_DXUyIX1OXhGu3gPoZs_a4FDl_kDfHk30JLlYOAdPpI
Click here for Festival information
https://m.facebook.com/events/483683615492681?tsid=0.8508131553344573&source=result
STAY TUNED FOR MORE INFORMATION
VENDORS INQUIRIES AT OUR WEBSITE
https://smbentgroup.com/event-vendor#f0331e13-7ecb-4c73-85b4-92da99229ca5
GROUP BUS TRANSPORTATION IS STRONGLY SUGGESTED!!
CONTACT US TO ARRANGE PARKING FOR YOUR BUS.
SUBSCRIBE TO OUR EMAIL LISTISIT OUR WEBSITE: WWW.SMBENTGROUP.COM
CLICK LINK TO VIEW WEEKENDER PARTY PASSES
https://www.eventbrite.com/e/smb-nj-ny-outdoor-dance-xperience-summer-close-out-house-music-weekender-tickets-60220333639?aff=eand
SULTAN MICHAEL BURWELL
SMB ENTERTAINMENT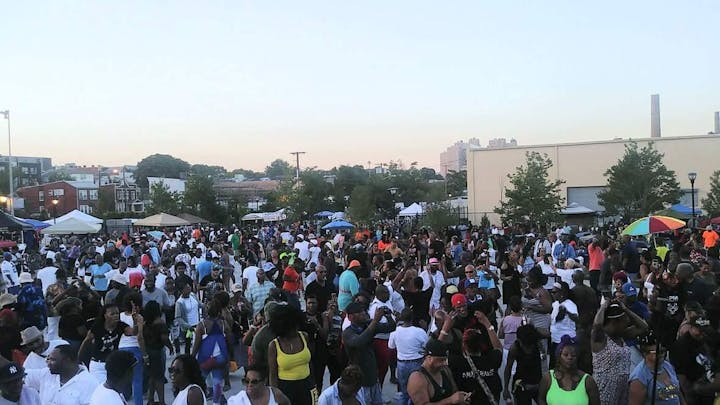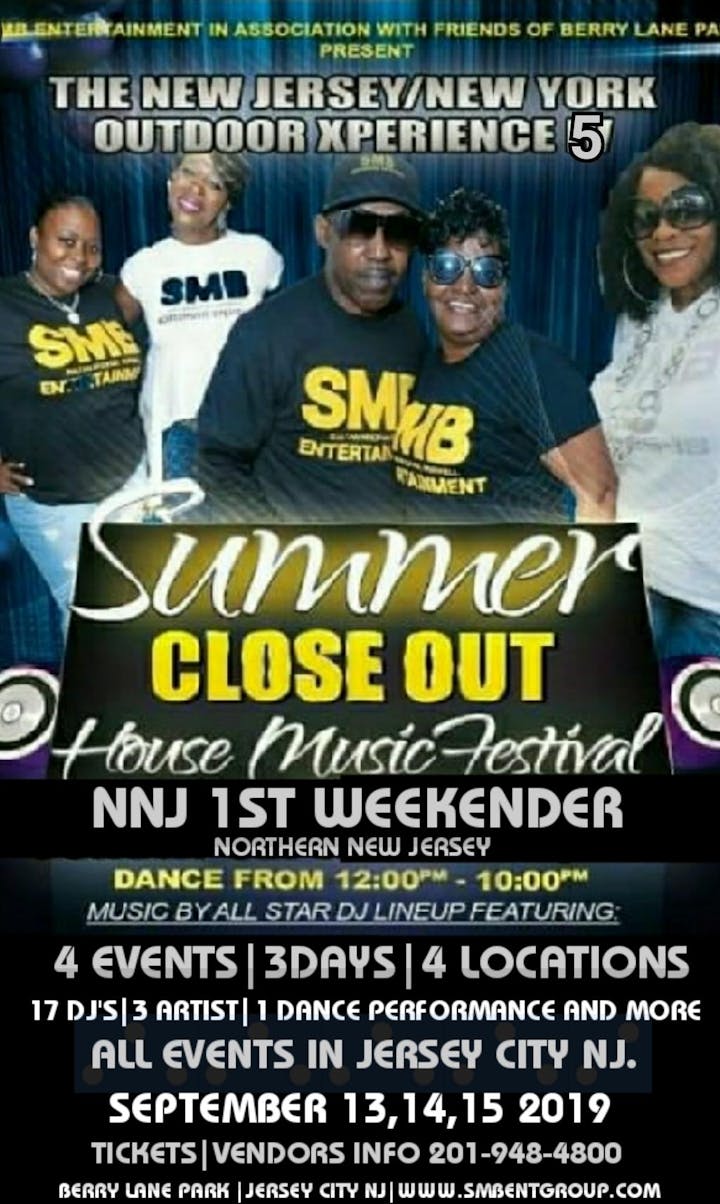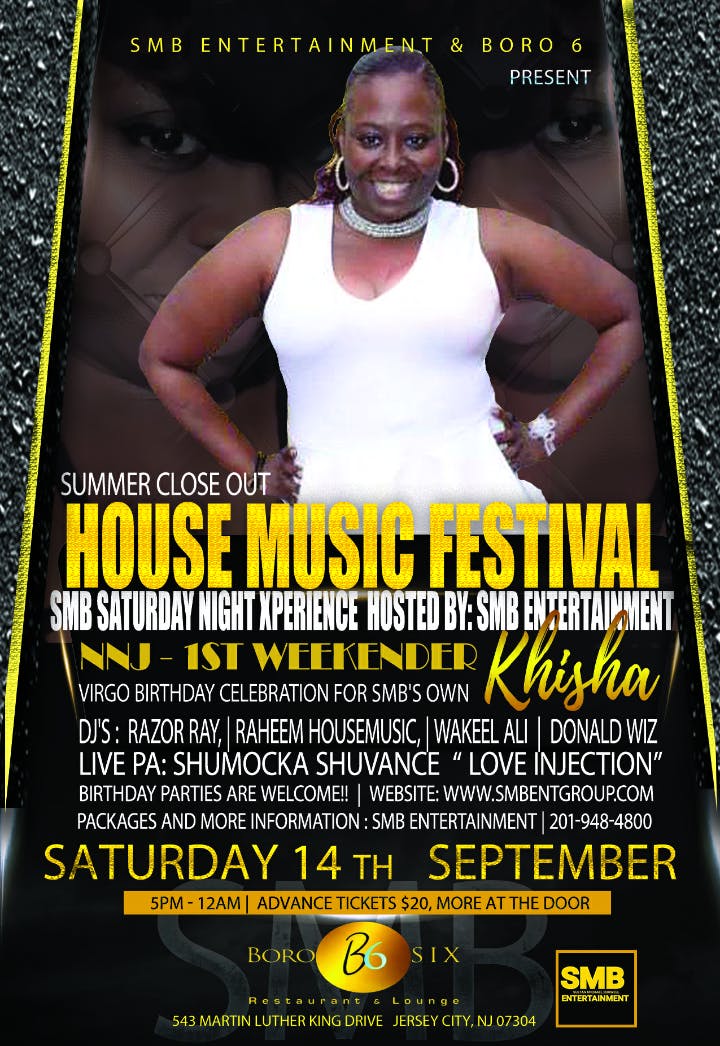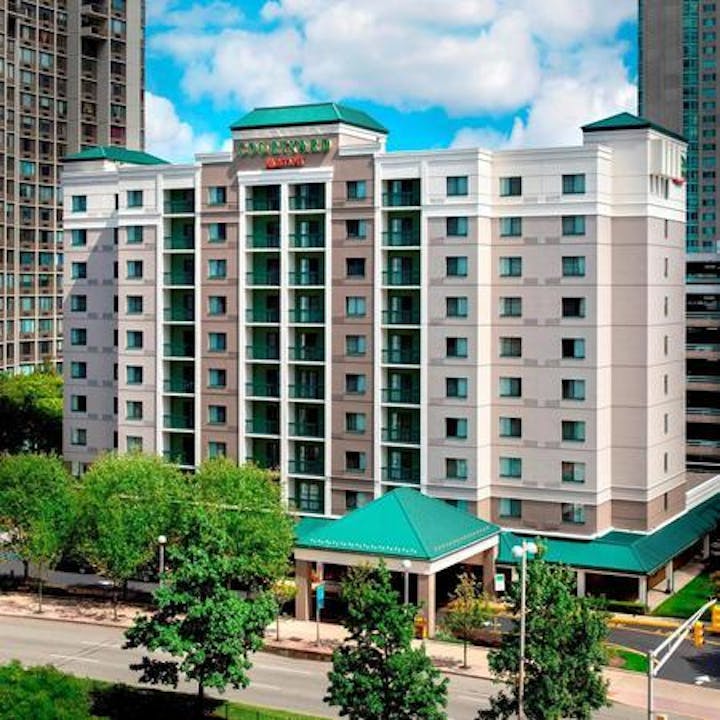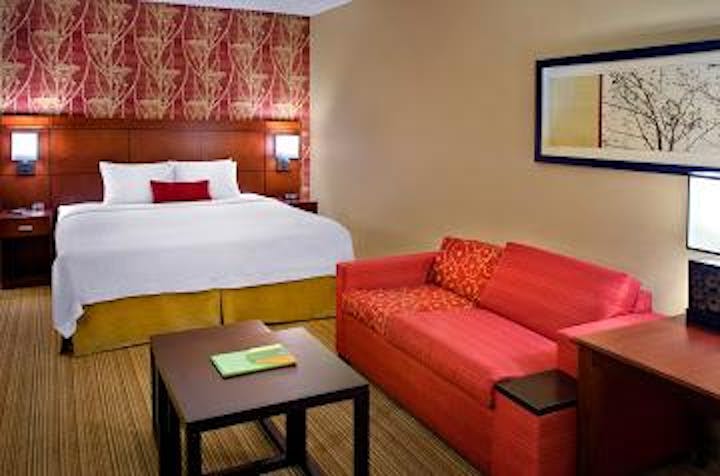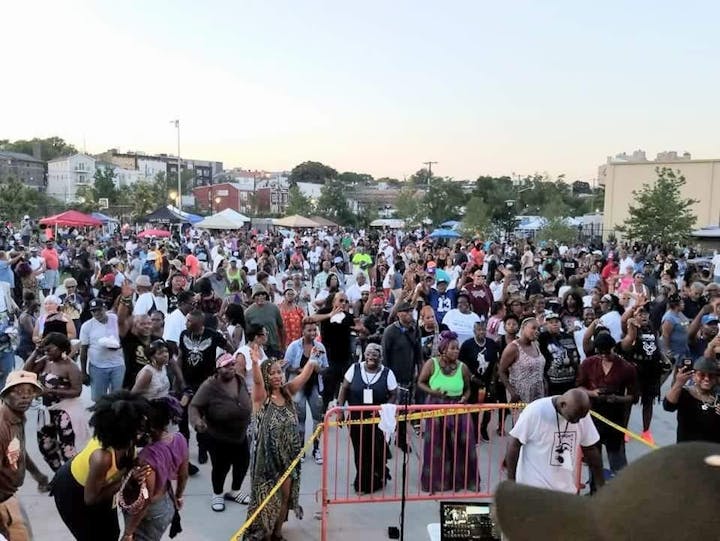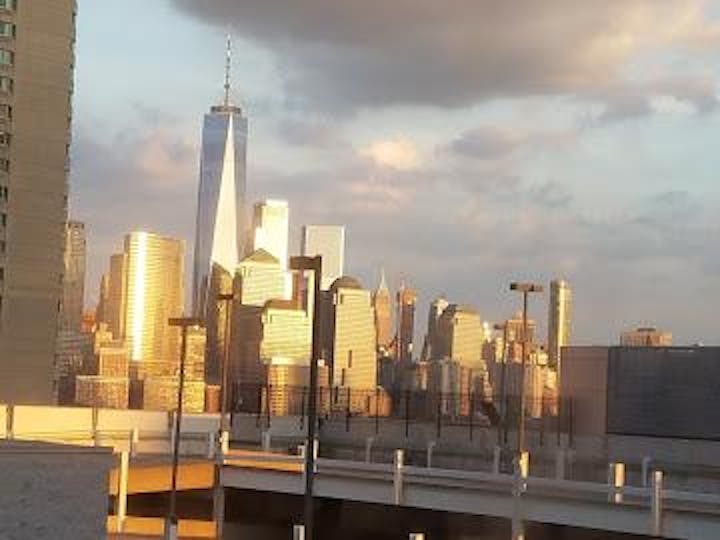 SMB Outdoor Festival Rooms Block Are Now Available
Click link to book your room
https://www.marriott.com/meeting-event-hotels/group-corporate-travel/groupCorp.mi?resLinkData=SMB+Outdoor+Festival+Room+Block%5EEWRNW%60SMBSMBA%7CSMBSMBB%60209.00-239.00%60USD%60false%601%609%2F13%2F19%609%2F14%2F19%608%2F23%2F19&app=resvlink&stop_mobi=yes&fbclid=IwAR3CH2GOO-8IjQCR_DXUyIX1OXhGu3gPoZs_a4FDl_kDfHk30JLlYOAdPpI
Click here for Festival information
https://m.facebook.com/events/483683615492681?tsid=0.8508131553344573&source=result
For Questions/ Comments
Website: smbentgroup.com