SMB New North - April 21, 2011 - Developing Your Mobile Marketing Strategy...
Description
By 2012, an estimated 10 trillion text messages will be sent and delivered globally. Those are busy thumbs - and busy marketers trying to use mobile marketing tactics to reach those texters and smartphone users.
At our April event, a panel of mobile marketing experts and users will discuss how they are using mobile marketing strategies to reach and engage customers and increase sales.
Meet your panelists:
Nic Beining, Cellcom - Our sponsor and local mobile carrier will discuss mobile application strategy, from things to consider if you're thinking about creating your own application to making sure you have a presence on apps already available
Tom Giovingo, Vibes Media - A Chicago-based mobile marketing company that works with many local businesses will discuss how companies are developing and maintaining a mobile marketing strategy
Nick Arlt, Festival Foods - A local company using mobile marketing for promotion, engagement and sales will share their experiences and the best way to reach customers and target audiences
Sponsored by our friends at Cellcom. Connect with them on Facebook.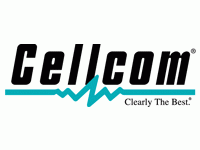 PLEASE NOTE: The Scheuring Road Exit is closed for construction.
To get to the Cellcom De Pere building you can exit at Main Ave./County G) and take Mid Valley Drive south.
SMB members should park in the front parking lot and enter through the main doors.