About this Event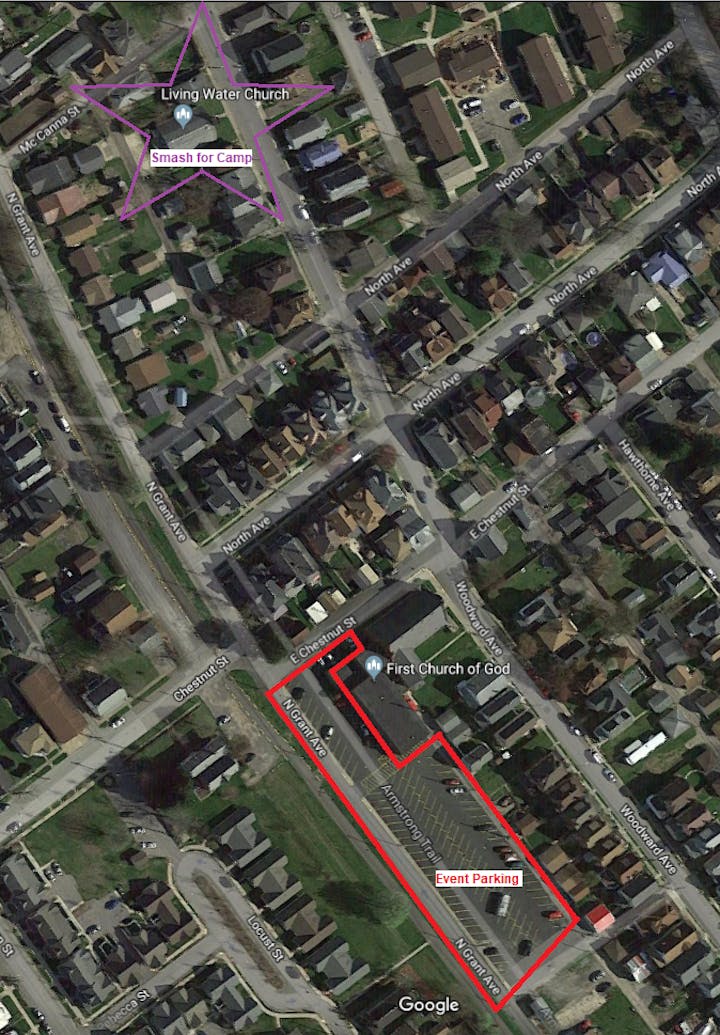 Event Hosted by Living Water Church
721 Woodward Ave. Kittanning PA, 16201
Event Parking courtesy of: First Church of God
629 Woodward Ave. Kittanning PA, 16201
Fundraiser Benefits: Royal Family Kids Camp. (RFKC) is 1 week of positive memories and experiences for abused or neglected children in the foster care system in Armstrong County. All profit from this event will go towards renting the camp facility and activities for the kids. All RFKC Armstrong staff are unpaid volunteers.
Contact: 724-951-2012 or rfkcarmstrong@gmail.com for questions or alternative registration.
Concessions available at event.
**Check-In and Warm-ups begin 9:30 am; Tournament Begins at 10 am sharp**
Fees and Awards:
$20 PER Person (Non-refundable)
1st Place will receive a cash award (25% of entry fees collected).
Registration:
Max of 60 people will be allowed to register (slots awarded on first come basis)
Must be 14 or older to register and play (all minors must be registered and accompanied by an adult)
Completed registration due by April 7th.
Players MUST Pre-Register.
Sponsors:
We are seeking sponsors for this event! Call 724-951-2012 to be on our sponsor wall for your business-($100 to sponsor).
Tournament Rules
⚫️ Game version: US Nintendo Switch
⚫️ Game Settings: 3 Stock, 6 Minutes, FS Meter Off, Spirits Off, Handicap Off, Items Off, Stage Morph Off, Stage Hazards Off, Launch Rate 1.0x, Underdog Boost Off, Pausing Odd
⚫️ Allowed Controllers: Nintendo Switch Gamecube controllers provided by Camp Director
⚫️ Mii Fighters On (1-1-1-1 Default Guest Miis)
⚫️ No DLC Characters
⚫️ Amiibo's are banned.
⚫️ Stages: Random Ω Form Only
⚫️ Best 2 of 3 Matches, Single Elimination
⚫️ Winning player is not locked into the same character for the next match, but has to pick before loser selects character.
⚫️ No stalling
⚫️ If a game ends with a self-destruct move, the results screen will determine the winner.
⚫️ Sudden Death with tied stock will result in a 1 stock/3 minutes playoff match.
⚫️ Final Match will be best 3 of 5.
⚫️ There will be no loading anything on to the tournament consoles.