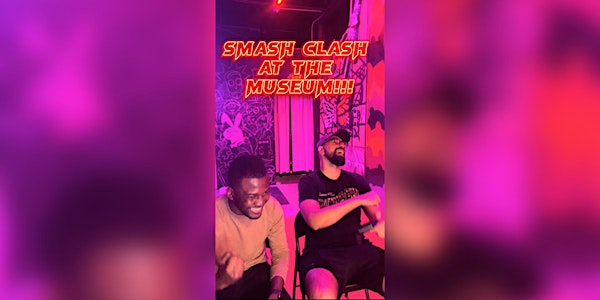 Smash Clash at the Museum!
Monthly Smash Bros Ultimate Tournament!!! Hosted By Oakland Park Selfie Museum!!! $150 grand prize!!! Double elimination!!
When and where
Location
Oakland Park selfie museum 1101 Northeast 34th Court Oakland Park, FL 33334
About this event
$15 entry fee
Grand Prize: $150, two tickets to the Selfie Museum for a private 1-hour photo session!
Second place prize: $75, 1 ticket to the selfie museum
Third place Prize: $25
!!!!!!!!!Bring your own controllers and game cube adaptors!!!!!!
concessions will be available for sale!!! (Chips, candy, soda, water, Gatorade, etc.)
Double Elimination tournament
Best of 3
finals Best of 5
Singles
Ruleset: 3 Stock
Time Limit: 7 minutes
Items: Off.
Stage Hazard Toggle: Off
Final Smash Meter: Off
Spirits: Off [1]
Universal starters
The following stages are on the starter lists of virtually all tournaments, meaning they can be selected for any game in a match:
Battlefield
Final Destination
Pokémon Stadium 2
Smashville
Counterpicks
The following stages are commonly seen as counterpick stages, meaning they can only be picked after the first game in a match. In some tournaments, they may be used as starter stages, or be banned altogether:
Yoshi's Story
Lylat Cruise
Kalos Pokémon League
Town and City
Northern Cave
Hollow Bastion
Winner gets two stage bans