Description
Join the filmmaking revolution: Mobile Movie. Magic!
SmartPhilm and American University School of Communication present SmartPhilm Fest 2018, an annual film/tech festival that celebrates and showcases short films shot exclusively with smartphones and other mobile devices.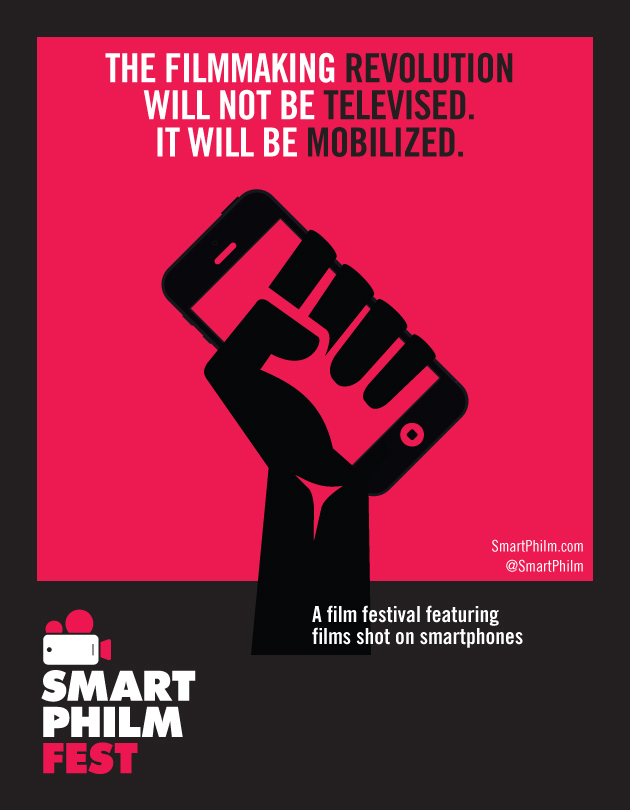 SmartPhilm aims to level the playing field for all aspiring and professional filmmakers. Creative minds no longer need expensive cameras and equipment to bring their stories to life. With the rise of smartphones and the proliferation of apps, all storytellers need is a concept and a phone in their hand.
To date, we have received nearly 2,800 shorts from over 110 countries. This year, we have selected over 30 creative shorts from over 15 countries. Get your tickets to enjoy them on the big screen! #mobilemoviemagic
DRAFT PROGRAM
1:00-1:50 PM Smartphone filmmaking workshop by Professor Larry Engel, American University
2:00-3:15 PM Film screening - Experimental, Music Video, Emerging Talent, Documentary
3:15-3:30 PM Intermission
3:30-5:00 PM Film screening - Fiction
5:00-5:30 PM Award Ceremony
5:30-6:30 PM Post-Award Reception