Description
Join the filmmaking revolution: Mobile Movie. Magic!
SmartPhilm and American University School of Communication present SmartPhilm Fest 2018, an annual film/tech festival that celebrates and showcases short films shot exclusively with smartphones and other mobile devices. Retired astronaut and STEAM advocate Leland Melvin will be hosting the second annual SmartPhilm Fest.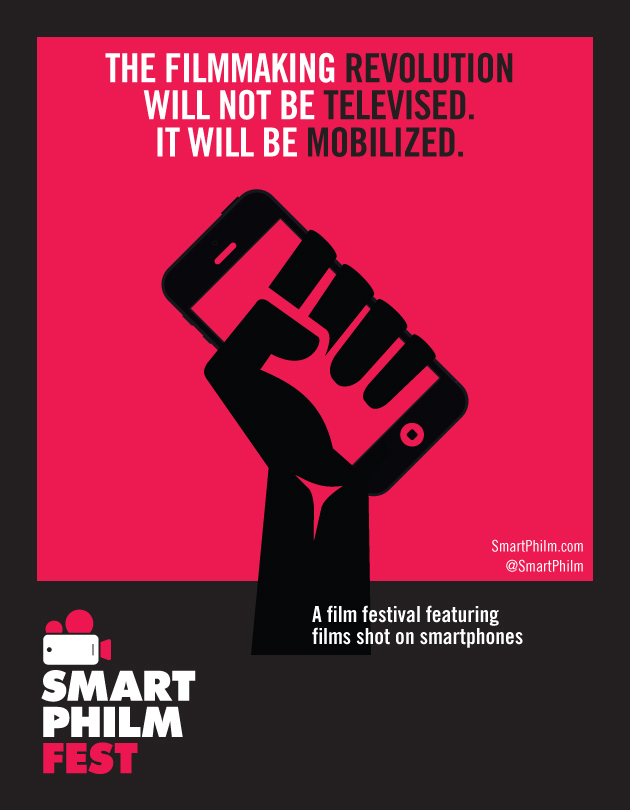 SmartPhilm aims to level the playing field for all aspiring and professional filmmakers. Creative minds no longer need expensive cameras and equipment to bring their stories to life. With the rise of smartphones and the proliferation of apps, all storytellers need is a concept and a phone in their hand.
To date, we have received nearly 2,800 shorts from over 110 countries. This year, we have selected over 30 creative shorts* from over 15 countries. Get your tickets to enjoy them on the big screen! #mobilemoviemagic
PROGRAM SCHEDULE

*There will be product demos courtesy of LumaTouch and Samsung all afternoon in the Media Innovation Lab.

1.00 - 1.45 PM Mobile filmmaking workshop: Discover how your smartphone can be a powerful filmmaking tool as Emmy-Award winning filmmaker Larry Engel provides you tips and secret tricks that will unleash your philmmaking skills.
1.45 - 2.15 PM Live Video Mixing with your smartphone: Kylos Brannon has been performing as a VJ and live video artist for 10 years and will demo some of the apps available to turn your iPhone into a live video art machine.
2.30 - 3.30 PM Screening: Documentary, Experimental, Music Video, Emerging Talent

3.40 - 5.00 PM Screening: Fiction

5:00 - 5.30 PM Awards Ceremony

5.30 - 6.30 PM Post-screening reception

*Films appropriate for ages 18 and up.