Description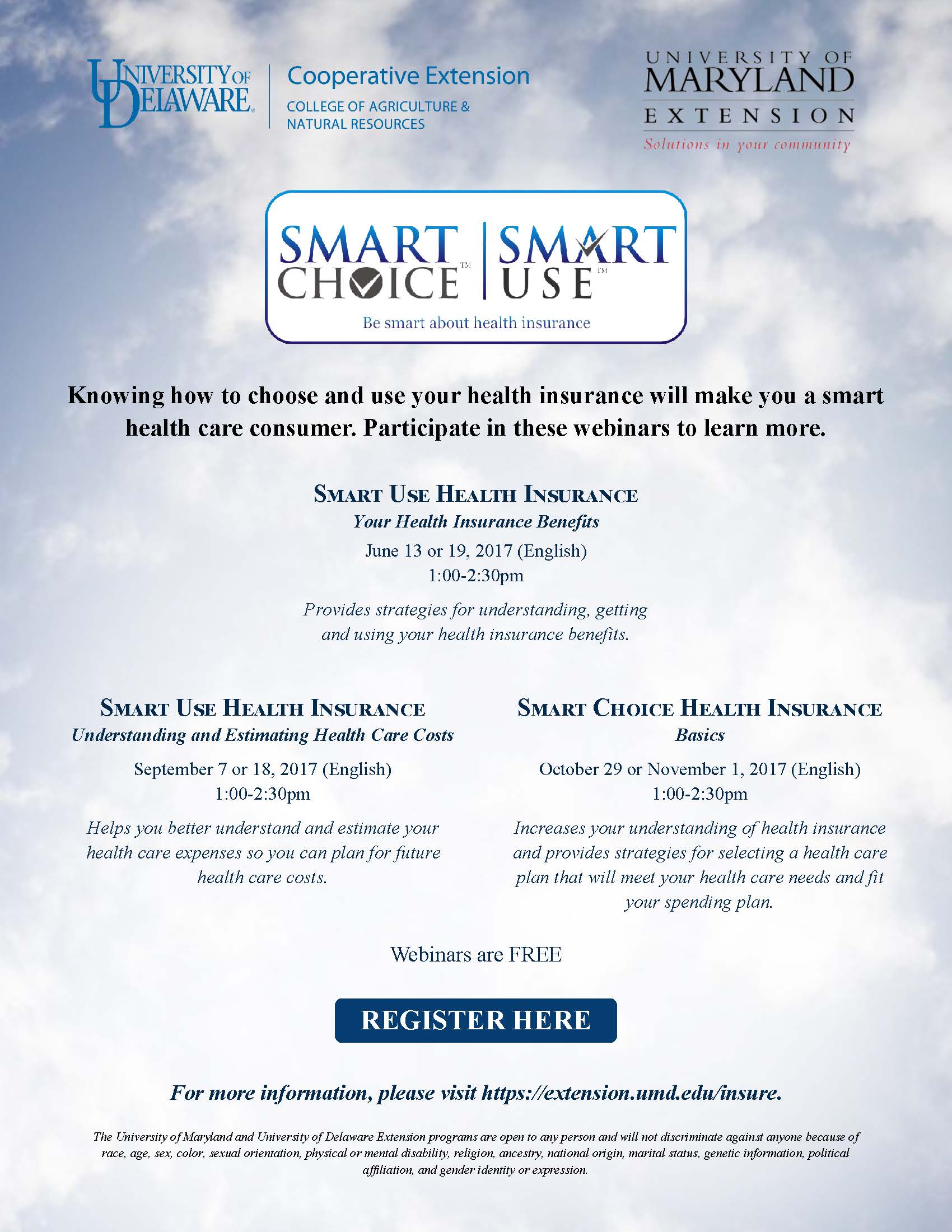 Smart Use Health Insurance
You and Your Essential Health Benefits
June 13
1:00-2:30pm
Provides strategies for understanding, getting and using your Health Insurance essential health benefits.
Note: The webinar scheduled for June 19th has been cancelled
Smart Use Health Insurance
Understanding and Estimating Health Care Costs
September 7 or 18 (English)
1:00-2:30pm
Helps you better understand and estimate your health care expenses so you can plan for the costs of care.
Smart Choice Health Insurance
Basics
October 29 or November 1 (English)
1:00-2:30pm
Increases your understanding of health insurance and provides strategies for selecting a health care plan that will meet your health care needs and fit your spending plan.