Description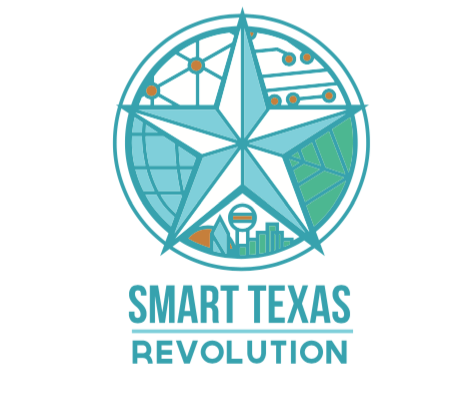 JOIN US FOR THE SMART TEXAS REVOLUTION AT EARTH DAY TEXAS, A TWO DAY CONFERENCE FOCUSED ON EDUCATION, COLLABORATION, AND CREATING AN ALIGNED SMART CITY STRATEGY ACROSS TEXAS.
STR is geared toward bringing together public, academic, nonprofit and private sector attendees from across Texas to inspire, educate and empower cities, regional and state entities to implement smart city initiatives.
Our goals for the Smart Texas Revolution include:
Provide an accessible and comprehensive source of education on smart cities and how cities across Texas can prepare for the future.

Create a program designed 'by cities for cities' that speaks to questions and issues under discussion right now in cities across the country.

Provide a forum for collaboration at the regional and state level surrounding major areas of import including energy, equity, infrastructure and mobility.

Together, begin to create a framework for a Smart Texas strategy, showing national leadership in taking a state-level look at these initiatives.

Texas has always been a land of trailblazers, and I believe we are uniquely positioned to lead the nation in smart cities – if all of our voices are at the table. Our impressive population growth, business climate, central location and cost of living leave us with immense opportunity to not only improve infrastructure and quality of life, but also to tap into what is projected to be a $1.4-billion-dollar market by 2020.
Who Should Attend?
City representatives across functions including operations, information technology, data, sustainability and beyond;
Regional and State agencies focused on strategy, planning, economic development, mobility and infrastructure;
Civic and Professional Organizations [Chambers of Commerce, Technology, Equity, Urban Planning];
Academia and Research Entities;
Corporate Partners; and
Citizens interested in the smart cities movement.
Program Focus:
The program will focus on education and discussion surrounding Smart Cities planning and program execution; including policy, regional/state/federal collaboration, procurement, funding and cybersecurity. Smart City project areas covered include: Energy, Water, Moblity, Public Safety, Resiliency and Social Equity. We will also explore the role of University partnerships and the role of pilot programs in successful deployment.
For More Information, please visit: www.DallasInnovationAlliance.com/SmartTexasRev
Smart Texas Revolution is Presented by the Dallas Innovation Alliance and Earth Day Texas
Hotel Blocks at special rates are available at:
Hampton Inn & Suites Dallas| 1700 Commerce St.| Dallas, TX 75201. You may reserve directly via this link: http://hamptoninn.hilton.com/en/hp/groups/personalized/D/DALDXHX-STR-20170419/index.jhtml?WT.mc_id=POG, or book reservations over the phone by calling 1-844-571-1940 and providing the group code STR.