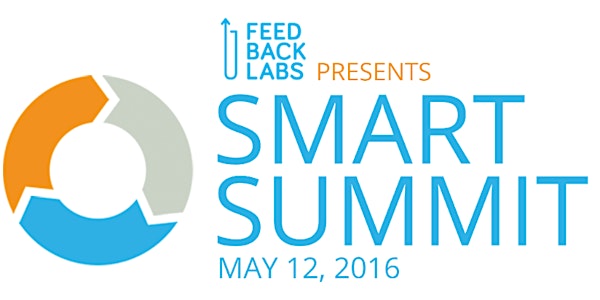 Smart Summit
When and where
Location
World Bank 1818 H St NW Room: MC 4-800 Washington, DC 20433
Description
When is feedback "smart"?

Or rather, when and under what conditions is 'beneficiary' feedback the smart thing to do?

How can it help us design and implement better programs?
Are there instances when we see measurable correlations between the use of beneficiary feedback and improved outcomes of interest?
Please join us on May 12, 2016 in Washington DC as we host a day of conversations which interrogate the concept of feedback as the "smart thing"- bringing about improvements in the worlds of aid, development, and philanthropy. This day is co-hosted by Feedback Labs and the Global Delivery Initiative at the World Bank.

This event brings together researchers and practitioners with varying perspectives from across disciplines and sectors for a full day of engaging and enlightening conversation.
Featured speakers and influencers include:
Michael Woolcock
Dean Karlan
Fay Twersky
Maria Gonzalez de Asis
Biju Rao
Erin Holve
Tim Ogden
Alison Hemberger
Dennis Whittle
and many more!
Contact Sarah at info@feedbacklabs.org or Maria at mgonzalezasis@worldbank.org with any comments or questions.