Smart, S.E.X.Y. & Single Women's Retreat 2014

Saturday, November 8, 2014 from 10:00 AM to 4:00 PM (EST)
Event Details



3rd Annual Smart, S.E.X.Y. & Single Women's Retreat



(S.E.X.Y =

S

piritual,

E

mpowered,

X

-Factor,

Y

our Best Self)
Secrets To Attracting Your SoulMate & Enjoying a Phenomenal Lifestyle™

Here's a look at what you can expect to learn at this Event:
Session 1: "Love Your Life More, Starting Now!"
The most important practice a single woman hoping to be married MUST do so you can avoid a ton of unnecessary frustration and disappointment, including potential divorce
Easy Self-Care Routines that are sure to put you in the state of Love & Pleasure, neglecting these will ensure you remain in a highly unattractive state of overwhelm & stress 
How to Eliminate Inner Conflict about Men, Relationships & Marriage, not knowing this WILL cause you to unknowingly Sabotage your own Relationships
Reduce the amount of time it takes to

become marriage material

Session 2: "Eliminate the Relationship Obstacles that Stand Between You & True LOVE"

My exact method to eliminate relationship saboteurs that will eat up your time and rarely result in a happy marriage, so you can focus on enjoying your life now and being truly READY when Mr. Right finds you
How to recognize the 10 types of Frogs and avoid wasting your precious time with them, or letting them play with your mind and break your heart
Decrease the time you spend in "relationships" that will NEVER result in a happiness, or a successful marriage
How to finally rid yourself of the guilt, shame & embarrassment of your past mistakes, so you can move forward with the freedom & joy you desire
Learn to trust your instincts & take action when you see "Red Flags" in the beginning
Session 3: "Maximize Your ROI (Return On Investment)"

How to use Effective Body Language to signal that you Want Mr. Right to Approach YOU, the mistaken notion that your conversation begins when one of you says "Hi" is what keeps a ton of women from getting approached at all, and leads many to be approached by the Wrong Men
Easy ways to stand out in a crowd & Increase your chances of getting noticed (in a good way), even if you're not a Beauty Queen
Fun Make-up Tips to Accentuate your BEST Features & Sky Rocket your Confidence
Session 4: "Celebrate your X-Factor, Be Unforgettable"


Simple tips to attract your SoulMate and have him longing for a commitment
Sure-fire strategies to fully own your worth & the value you bring to a relationship
Discover how Feminine Power & Strength combine with Authenticity & Vulnerability to set you apart as the Amazing, Phenomenal Woman that you are
How to communicate with Him in a way NO Other woman has, to let Him KNOW for Sure that YOU are The ONE
Q&A and Spotlight Coaching Session
"Spotlight Coaching" enables you to benefit from on-the-spot coaching and mentoring from me regarding your specific situation and the areas that are causing you the most problems or challenges.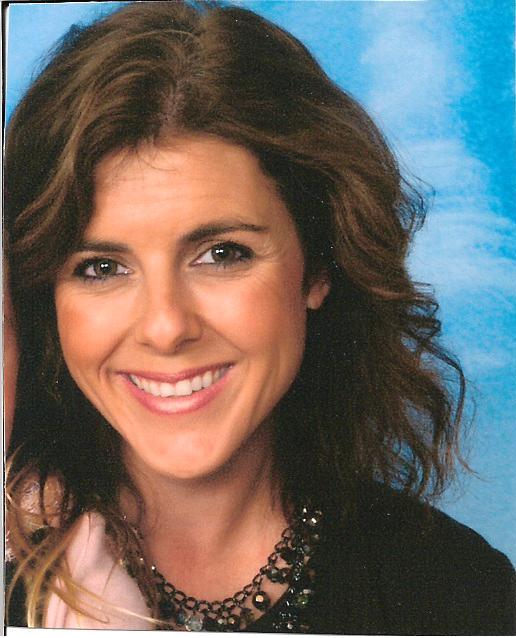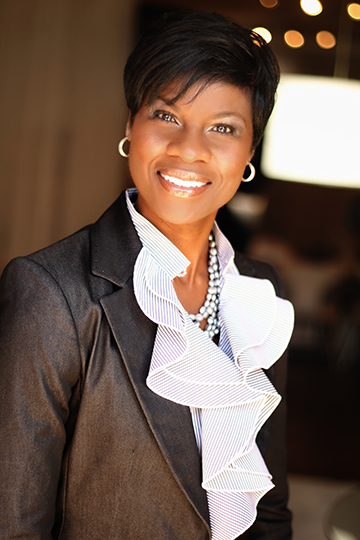 PLUS, Guest Expert Speakers Addressing:
"Smart Women's Journey to Financial Success Journey"

with Lee Aldridge (Silver Sponsor)

"How NOT To Marry An Axe Murderer: Dating Saftey for The Modern Day Woman" with Sondra Wright (Author of

40+ And Fabulous

and

When Mr. Wright Comes In The Wrong Package

)

"Wende, you have no idea how much you have helped me!
Through working with you, I was able to grieve my divorce and learned to value myself and my body. Wende's coaching was far more helpful than I expected. She kept me accountable, and I began to see some positive changes in my life! Working with her helped me uncover that I do want to get married again, which is a huge breakthrough for me. My biggest takeaway from her training is to value myself and my body more than I have been. I just wished I'd learned this lesson early on. Wende is a great coach!"
–Marsha, Client & Program Participant
When you join us at this Women's Retreat, here's what you're going to walk away with:
1-Day Retreat Saturday November 8, 2014 from 10am-4pm in Winston-Salem, NC at the Piedmont Club, full of expert coaching, training and mentoring from a High-end Certified Coach who is experienced in facilitating life changing breakthroughs for women & girls
Smart, S.E.X.Y & Single Women's Retreat Materials, a playbook with worksheets, checklists, and other helpful resources to walk you through this process so you have the information you need at your fingertips
Confidence that comes from knowing What Works & What Doesn't Work to Attract High Quality, Marriage-Minded Men
Clear understanding of Warning Signs that indicate it's time to Move On, stop wasting your time & risking your Heart
Renewed Hope that True Love is searching for YOU, just as You are searching for True Love


Plus these valuable BONUSES:
**NEW**Embrace the Mindsets of Phenomenal Relationships with Men- A Wonderful tool that helps you easily adopt the proper Mindsets to Attract & Keep Phenomenal LOVE, not knowing this can leave you stuck in an endless cycle of irritation & confusion
**NEW**Super, Simple System to effectively manage your money & prepare for the future, whether or not it includes a man
**NEW**Flirting with Class Checklist- An easy guide to help you know how to invite your Mr. Right to pursue you
10 Marriage Myths Checklist- Common misconceptions about marriage that leave MOST newlyweds vulnerable to Divorce
Clearing the Way for Your Soul Mate Checklist - A simple resource to help you stay on track to attract your Soul Mate & Avoid common Relationship Obstacles

Private Pre-Retreat Google Hangout to get you started, before you arrive at the Retreat **ONLY for the FIRST 20 Women to Register at ANY Level**

You can also receive the VIP Upgrade Experience:
Priority VIP Seating - Get the best seats in the house and all the perks that come with them (Priceless)
Catered Lunch & Special Dessert with Wende ($40 value)
Private group Q&A and Coaching ($100+ value)
Autographed Book -

When Mr. Wright Comes In The Wrong Package

($10 value)
30 Day Follow-up Private 1-on-1 30 min. Coaching Call **ONLY for the FIRST 7 Women to Order VIP Tickets** ($149 Value)
 Total VIP Value= $349
"I just wanted to say thank you, thank you! 

Amazingly enough, I have started working on some of things we discussed, and I can already tell a difference in myself; others have noticed a difference too!! Many Thanks!!!!"

–Erica H., Retreat Participant
I've made this event

completely affordable

to remove any barriers for every woman that truly wants to benefit from attending. You get everything I mentioned above for just $97

.


DO NOT be fooled by the Low Ticket Price! This is a High-Level Training Event for Smart Women who know the value of Personal Growth & Development, and are willing to invest in themselves to achieve their Goals faster & more easily.
My Generous "MORE Than Your Money Back"
Risk Free Guarantee
I stand behind my coaching & training and their ability to transform your life and your relationships by creating greater clarity, equipping you with necessary insight, practical tools, and empowering you to design and experience a Phenomenal Lifestyle™ for yourself.
I'm so confident that the information you'll learn during this Women's Retreat will give you what you need to transform your relationship mindset and your life, that if by the end of the first break you feel I'm not delivering on what is promised on this webpage, you can choose to turn in your gifts & materials, exit, and ask for a full 100% REFUND, with no quibbling. I guarantee I will personally refund your money out of my own pocket.
Please note, there are no refunds for being unable to attend the event. You can however, send someone else in your place to benefit from everything being taught, or apply the amount paid as a credit toward any other product or service I offer. Either way, you win. :-)
This is not the run of the mill "Women's Empowerment Event." You don't want to miss out on this Transformational Retreat, and then hear about it after the fact.
Thank You to Our Retreat Sponsors!

Gold Level:

Mary Kay Cosmetics- Marviette Usher
Silver Level:

MetLife- Lee Aldridge
Want MORE Info About The SSS Women's Retreat? Here's the FULL Website.
When & Where

Piedmont Club - Winston-Salem
200 W 2nd St
Winston-Salem, NC 27101


Saturday, November 8, 2014 from 10:00 AM to 4:00 PM (EST)
Add to my calendar
Organizer
Wende Sanders, Reinvention Strategist
Wende Sanders, MS, CC is an Award-Winning Speaker, Reinvention Strategist, and the owner of a personal development company. She's a Certified Life and Relationship Coach that enjoys working with women to transform their relationship with self, with men and with others, so they can experience the deep LOVE, authentic success and more fulfilling lives they've always wanted. Her relationship expertise and insight have helped hundreds of women to improve their lives and their relationships while honoring their values.
Get your FREE "Fiercely Reinventing Your Life: Get Started Guide" at  www.WendeSanders.com.
Smart, S.E.X.Y. & Single Women's Retreat 2014