Location
Ucommune Sheung Wan
181 Queen's Road Central
Sheung Wan, HKI
Hong Kong
a hands-on seminar to help you grow your business. We, as a team, identify factors that contribute towards a successful marketing campaign
About this event
S.M.A.R.T. Marketing strategy is a hands-on seminar to help you grow your business. We, as a team, identify factors that contribute towards a successful marketing campaign. Learn how to gain control over your marketing activities outcomes, and consequently, a boost in sales.
Who is it for?
BUSINESS OWNERS WHO WISH TO INCREASE THEIR VISIBILITY AND SALES.
Your product or service is awesome, but doesn't reflect in sales?
You work hard on your social media, but don't get clear results?
You want to know how marketing works and the ideal strategy for you?
Then join our workshop to gain marketing clarity and maximise your sales through S.M.A.R.T. Marketing!
Specific goals and message,
Measurable results,
Attainable outcomes,
Relevant customer avatar
Timely campaigns.
At our Marketing Strategy for your business success seminar, we will help you plan a marketing strategy which creates sales!
What is it all about?
In small groups we'll identify how to make your marketing work for your business!
Setting measurable and achievable marketing / sales goals.
Identifying potential customers and various acquisition strategies.
Identifying profitable directions of work: marketing channels that sell.
Communication strategy to optimise your results.
About the co-organisers
She's Got a Business is a project, supporting women in business and life. www.shesgotabusiness.com
HK Momtrepreneurs is first non profit platform helping mothers continue pursuing their dreams. www.hkmomtrepreneurs.com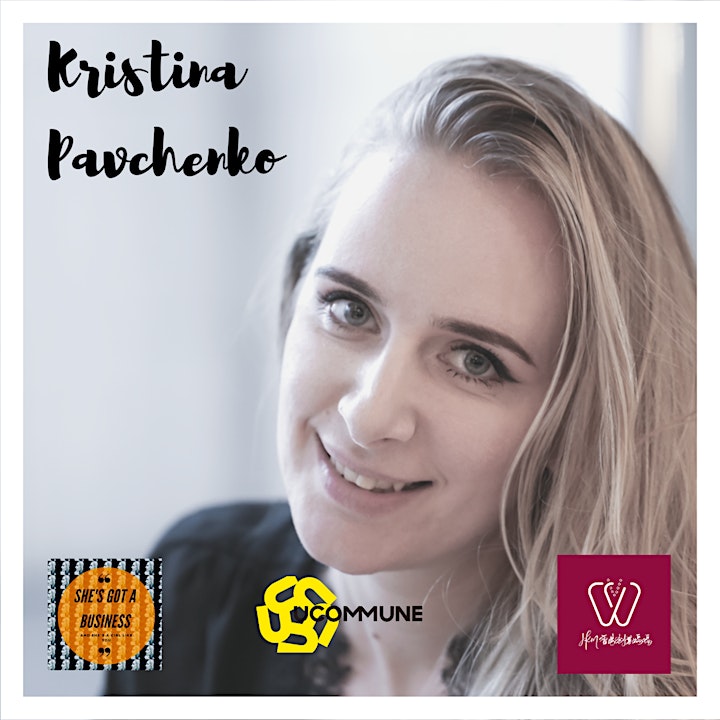 About the speaker - Kristina Pavcherko
Kristina is your girl, if you have a business dream or a business goal to achive and need some guidance on your way.
Managing Director and Founder of She's Got a Business, marketing agency and community for female entrepreneurs, Kristina is obsessed with making YOUR business goals come true. For the clients Kristina is more than a marketing consultant, she is a strategist, project manager, interviewer, content creator, coach and sometimes even a motivational speaker.
Kristina creates INNOVATIVE & TAILOR -MADE marketing strategies and campaigns for a living.
However, working with a diverse portfolio of clients across industries, she realised that there is a marketing pattern, there is a system which makes or breaks marketing success. S.M.A.R.T marketing seminar will help you understand how S.M.A.R.T. marketing converts, why S.M.A.R.T. marketing leaves a lasting impression, and how to create your own S.M.A.R.T. marketing strategy to improve your sales.
Enthusiastic dreamer, all around go - getter and contagiously energetic & positive she is on the mission to help women be happy, while building successful businesses.