About this Event
The benefits of smart technologies are immense. To help you gain insight into their value and determine the best way to incorporate them, we're inviting you to come and see several powerful smart manufacturing solutions in action. These include:
Mobile and collaborative robots
Machine vision and traceability solutions
Motion and control components
Machine automation systems
Machine safety solutions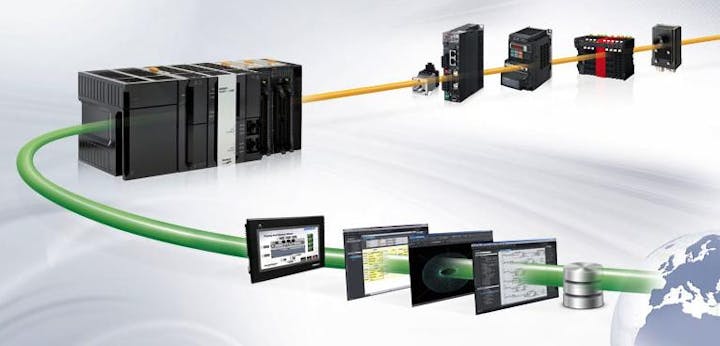 Technology Workshop
Reliable and cost-effective approach for managing machine data in real-time
10:00AM -12:00PM
Learn how optimize data collection, share data from the plant floor efficiently and leverage network architecture to optimize data collection and use machine learning capabilities.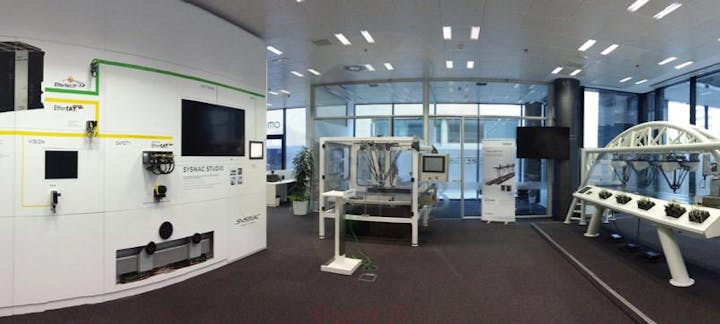 Technology Showcase
9:00 AM - 2:00 PM
Our application experts will be available anytime from 9:00AM to 2:00PM for individual consultations and demos during the showcase expo hours. Please feel free to bring your own parts or labels for testing.
Mobile and Collaborative Robots
Discover capabilities of collaborative and mobile robots.
Understand how the robotic technology can be applied in your manufacturing operations and integrated within your automation infrastructure.
Test out the incredibly intuitive programming capabilities of the Omron TM Collaborative Robot.
Machine Vision and Traceability
Get exposed to a variety of machine vision tools, from the most compact high-performance MicroHAWK smart cameras to the extremely fast and flexible FH vision system
Discuss your custom application and specific requirements with industry experts.
Bring your labels and direct part marks to test out the extensive capabilities of our barcode readers that can decoding symbols with an x-dimension as small as 2 mil (0.0508 mm) – barely visible to the naked eye.
Machine Safety Solutions
Talk to our safety specialists about the latest machine safety technology advancements and take the opportunity to sign up for a complimentary full-day training class on machine safety.
Machine Automation Systems
Watch our demo of the fully integrated Sysmac automation platform that provides complete control and management of an automated system. The demo will feature several Omron machine controllers that offer synchronous control of all machine devices and advanced functionality such as motion, robotics and database connectivity. Discuss ways to simplify solution architecture, reduce programming and optimize productivity with our Sysmac experts.
Motion and Control
Almost any industrial facility is likely to have a motor driving its conveyors, fans, compressors, pumps and other devices. Monitoring this critical technology is key. Learn about the Omron technology that continuously monitors your motors and alerts you to potential degradation well ahead of time.
Complimentary Lunch
12:00 PM – 1:00 PM
Questions? Please email us at marketing@iidm.com or call 877.906.2100.