Smart Investing: For Investment Clubs & Individual Investors
Description
This one day event is ideal for individual investors and members of investment clubs that would like to become familar with new investment trends and strategies that will help build your portfolio.
BetterInvesting is a National organization that teaches principles for making smart investments. We make investing accessible by showing you how to get started with as little as $100 dollars.
Our Guest Speaker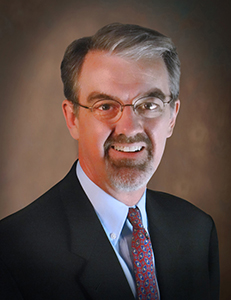 Doug Gerlach is the President of ICLUBcentral Inc., a wholly owned subsidiary of BetterInvesting responsible for creating tools for investors and investment clubs, including Toolkit 6, StockCentral, MyStockProspector, , MyStockPortfolio, Club Accounting for Windows, and myICLUB.
Lunch is included
FOR MORE INFORMATION CONTACT: Gloria Mankonen (contact@philly.betterinvesting.net)
or call 215-796-1214
Plan for the Day
The day of sessions will include:
Dumbest Mistakes Investors Make -- And How to Avoid Them!
Doug Gerlach will discuss how to recognize how your fears and misperceptions, especially those that can lead you down the wrong path. In addition, he'll review how following many of Wall Street's maxims can actually cause you to make "dumb" mistakes.
The Investment Club Doctor Is In! How's your club portfolio performing?
In this popular presentation, club expert Doug Gerlach will provide a custom critique of your club's holdings, pinpointing potential problem areas and providing suggestions for improving your portfolio's diversification, return, and overall quality. (Note: Clubs must provide their portfolio details in advance of this session. To obtain the Excel Spread Sheet to put your portfolio on, contact Gloria Mankonen,contact@philly.betterinvesting.net
Preparing State and Federal Club Tax Returns
ICLUBcentral's club accounting tools and tax preparation software make generating your club's required tax filings as easy as possible! Learn how to complete your investment club's state and Federal partnership returns in as few as seven steps. In addition, discover pitfalls to avoid – including securities that investment clubs should never own, handling investments in securities other than common stocks, and what to do you if run into problems.
Why now is the Right Time to Get Started Growing Your Portfolio!
Presented by Jamila Payne, President Philadelphia Area Chapter of BetterInvesting. Learn how to start your investment portfolio with as little of $100. We'll share trends happening with businesses today and how you can use them to make great investing decisions.
FOR MORE INFORMATION CONTACT: Gloria Mankonen (contact@philly.betterinvesting.net)
or call 215-796-1214