Smart Growth Through New Enterprise: How The Cara Program Tripled Revenue in Seven Years

Wednesday, September 5, 2012 at 1:00 PM (CDT)
Event Details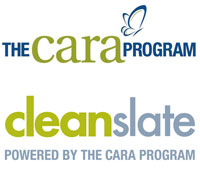 Growth is perhaps the thorniest task for any social enterprise: Do it too slowly and perish, do it too quickly and implode.  Since 2005, The Cara Program has created three new enterprises, tripled the organization's annual revenue, and created over 1,500 transitional jobs for Chicago's hardest-to-employ. In this practitioner-led session, The Cara Program's President and CEO Eric Weinheimer and Cleanslate's Managing Director Brady Gott will distill seven years' worth of on-the-ground learning into practical, actionable advice, including how to:
•Leverage an existing social enterprise to jumpstart a new one
•Balance new enterprise growth with core business needs 
•Manage the unique challenges inherent to spin-offs
•Maximize the impact of your existing partners
•Decide when to grant independence to your new enterprise
Join us Wednesday, September 5th at 1:00 Central (2:00 Eastern) for this live one-hour webinar with Q&A. 
Can't make it for the live broadcast? No problem: All registrants will receive a full video recording and printable slides. Sign up today and watch whenever it's convenient.
Organizer
Social Enterprise Alliance
Since its inception as The National Gathering for Social Entrepreneurs in 1998, the Social Enterprise Alliance (SEA) has been the champion and key catalyst for the development of the social enterprise sector in the United States. Our vision is for social enterprise to reach its potential as a force for more effective and sustainable social impact. We empower social enterprises with the tools and resources they need to succeed, and work to foster a social enterprise ecosystem in which they can thrive.