Description
Regional board members from nonprofits of all sizes are invited to learn how to make smart fundraising decisions during a Board Leadership Seminar on Friday, May 10, in Lakeville, Conn.
Gayle L. Gifford, ACFRE, a popular speaker at last year's inaugural Board Leadership Forum and a nationally respected consultant and author, will help board members be effective in their roles as fundraising volunteers.

Gayle will offer her expert guidance on research, trends and practices to provide background for board members as they think critically about the role of fund development in their nonprofits and the capacity needed for success. Attendees will work in small groups and build relationships with peers throughout our four-county region.

The seminar is presented by Berkshire Taconic Community Foundation, Northwest Connecticut Community Foundation and the Foundation for Community Health.


Discuss These Topics
Examine how research, people and technology are tied to active fund development
Look into the future at trends that require your board's attention

Assess the fundraising models that fit your organization
Address revenue development that is right-sized for your nonprofit
Learn how to be a productive fundraising volunteer
Receive These Tools
Guide to creating a gifts chart for successful fundraising
Checklist of considerations for different types of fundraising
Menu of fundraising choices for board members
Metrics for assessing your fundraising
Outline for a fund development plan


About Gayle L. Gifford
A nationally respected consultant, author and trainer, Gayle L. Gifford, ACFRE, of Cause & Effect Inc. has 30 years of experience providing strategic advising and consultation to the nonprofit and public sectors. Gayle is one of just over 100 fundraisers worldwide to have earned the advanced certification in fundraising, the ACFRE, awarded by the Association of Fundraising Professionals. In addition to strategic planning and board development, Cause & Effect Inc. helps organizations create strategic fund development plans, create donor stewardship programs, audit the effectiveness of their fundraising and coach fundraising staff. A board member herself, Gayle also served over 15 years as director of development prior to entering consulting. Gayle is the author of two books and a contributor to four others on nonprofit governance and fundraising.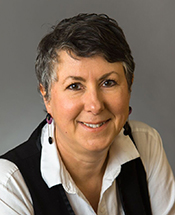 Upcoming Events

Kenya Rutland, another Board Leadership Forum speaker with nearly 18 years of experience delivering results-oriented consulting and facilitation, will be back by popular demand to lead a Board Leadership Seminar in the fall. The Board Leadership Forum, the region's first and only daylong training and networking opportunity exclusively for nonprofit board members and executive directors, will return in 2020.
Please Note: Registrations cannot be refunded, but can be transferred to another person within your organization. If you are unable to attend, please contact events@berkshiretaconic.org to transfer your registration to another attendee.
---