Description
We are thrilled to invite you to a special event on Friday November 11th at Stanford Tresidder Memorial Union Oak East Lounge. Don't miss out on the opportunity to mingle with Stanford d.school professors, Mayor of Nantong, China and fellow students!
This would be an informative discussion - whether you are an entrepreneur, students, or just curious - to learn more about:
- What is smart city & how it impacts our lives.
- The design principles of making smart cities and buildings.
- Opportunities in China. (Market and funding).
---
About Stanford d.school:
Founded in 2005, the d.school was the brainchild of IDEO co-founder and several professors at Stanford Mechanical Engineering dept. It was designed as a human-centered design thinking center serving all departments on campus. The institute brings students and faculty from radically different backgrounds together to develop innovative human-centered solutions to real-world challenges. The design thinking process is the core of d.school, it draws on methods from engineering and design, and combines them with ideas from the arts, social sciences and business insights.

---
Speakers:
Professor Larry Leifer - Professor of Stanford Mechanical Engineering, Founding Director, Center for Design Research at Stanford University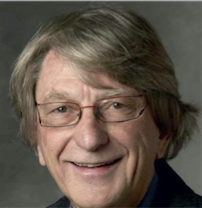 Ms Liming Han - City Mayor of Nantong, Jiangsu Province.
Counselor Yuhong Jiang - Counselor Consulate Genera of P.R. China in San Fracisco

Mr Wanfeng Liu - President of InnoSpring
---
Logistics:
Space is limited(50 Max), so please RSVP in advance.
- Dinner and Bubble Tea 奶茶 will also be provided.
- Language: English and Chinese, with translation.
- Parking: Tresidder Parking Lot (Free to general public after 4pm).
---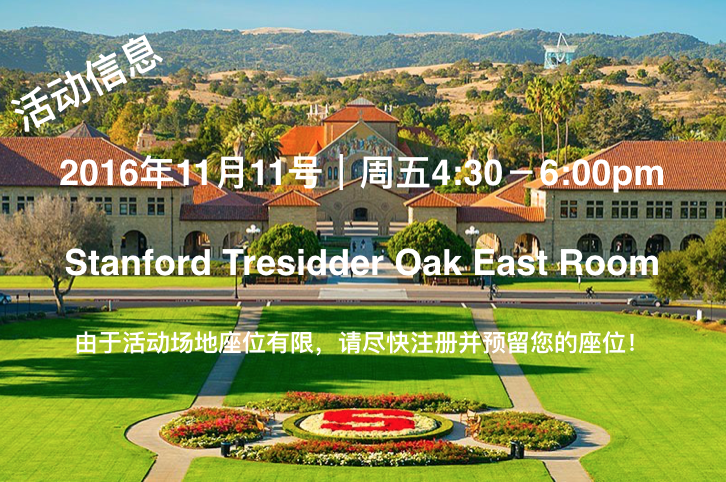 11月11号,南通市市长韩立明女士将携手Stanford设计学院教授Leifer、旧金山蒋玉宏领事、和InnoSpring团队,在美丽的Stanford校园为大家分享南通的智慧建筑产业发展和人才政策。
这是南通暨6月的北美智慧城市年会暨项目路演,10月的中国智慧建筑(城市)国际创业大赛决赛后,给硅谷带来的又一袭智慧建筑智慧城市之风。
---
相信通过以往的活动,大家对南通这个有"中国近代第一城"之称的城市已经不再陌生。南通在产业、城市、交通三大转型上大有做为,为青年和人才提供了充分的发展机会和要素条件。 南通已有成功的产业化的案例:2015年大赛获奖者Stanford博士的云景智维室内定位项目以落户南通,2016大赛冠军电致变色薄膜项目正在洽谈落地事宜。在学术上,Stanford和InnoSpring、南通大学、澳大利亚Swinburne大学四方合作开设的ME310智慧楼宇已正式启动,将为南通智慧建筑发展培养更多高端人才。
---
主办方将提供精美餐点,并提供中英翻译,欢迎对江苏南通有情怀的,对智慧建筑智慧城市有热情的老师、同学和创业者们~ 由于活动场地座位有限,请尽快注册并预留您的座位!
停车:Tressider Parking Lot 4点后免费停车