About this Event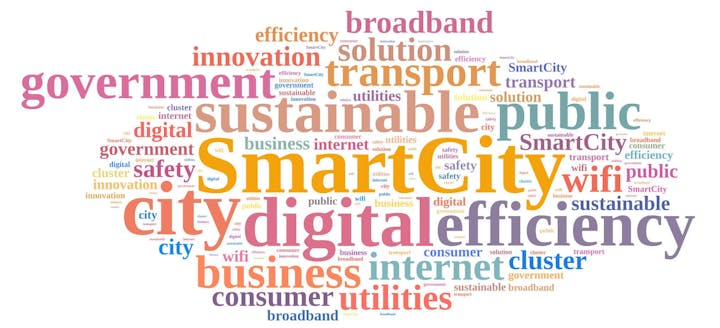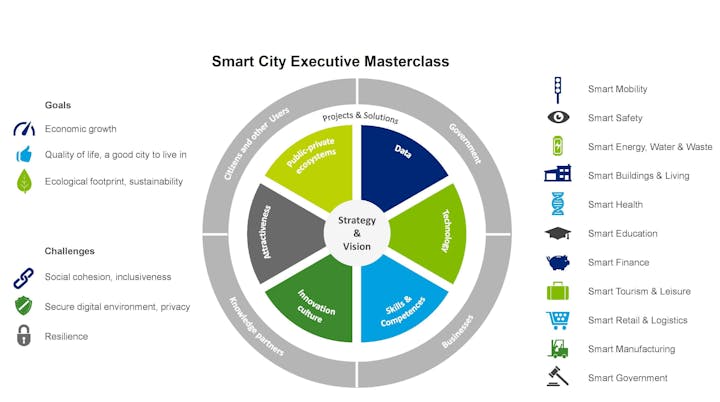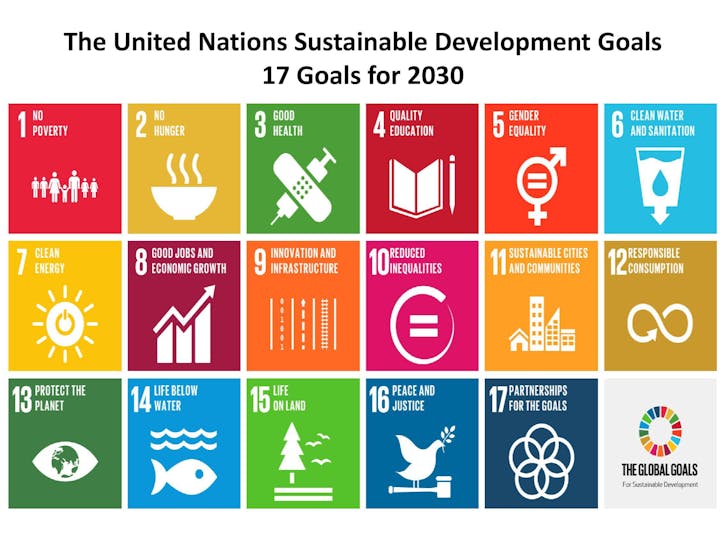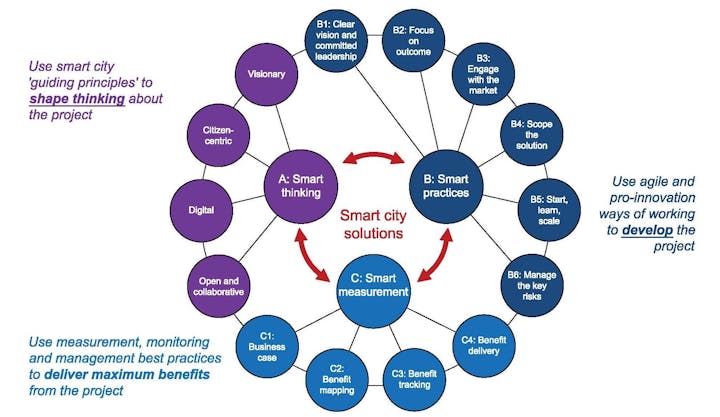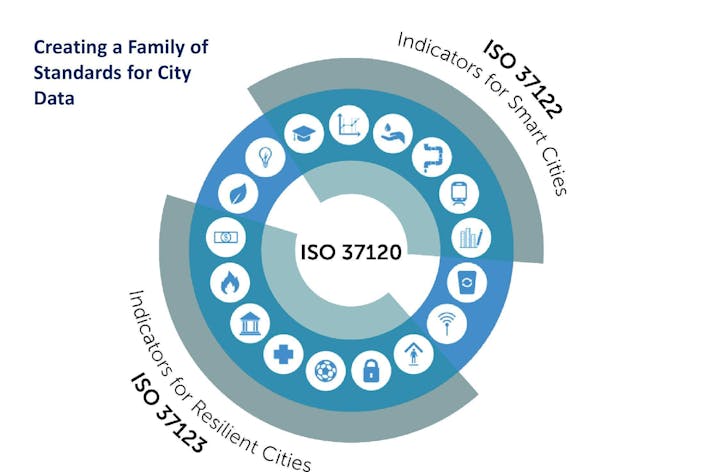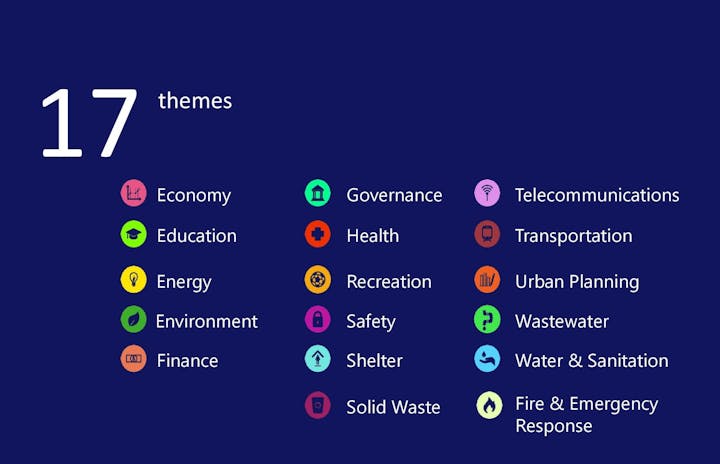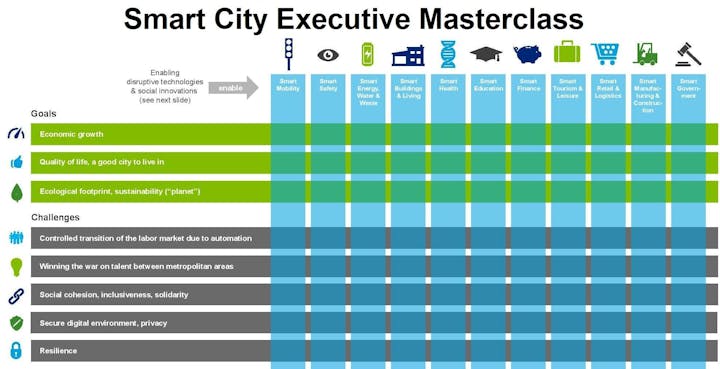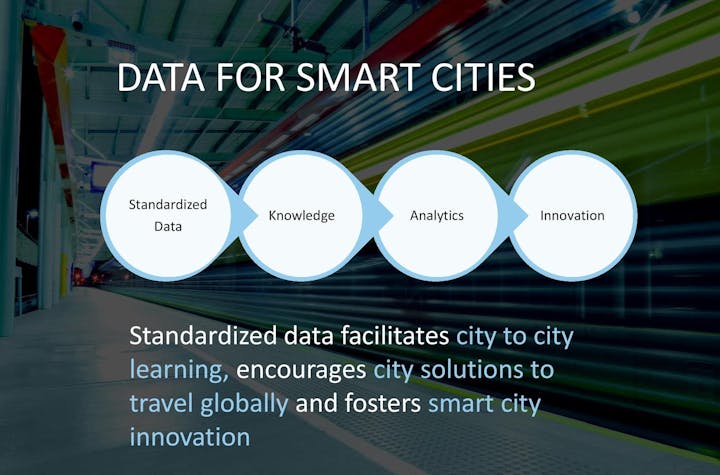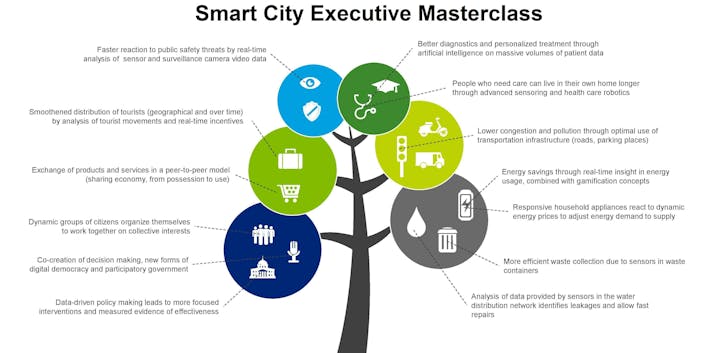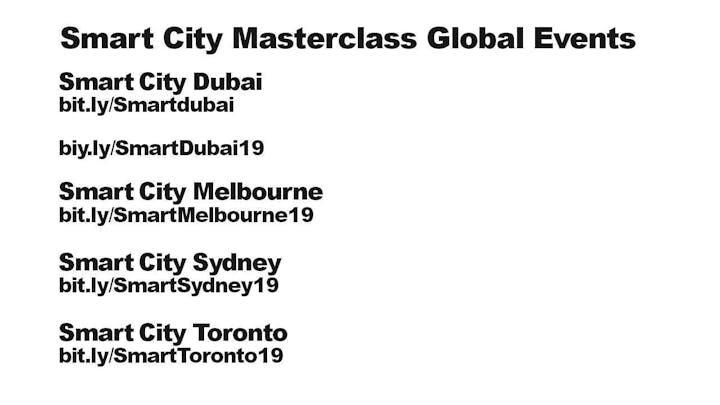 As the world becomes increasingly interconnected and technology-dependent, a new wave of smart applications is changing how we approach everyday activities. Utility appliances such as intelligent fridges (yes, you read that right), personal assistants like Amazon's Alexa or smart home security applications create opportunities for more efficient living. While the ideas of "Smart Cities" has been proposed as the future of urbanism, the question remains: how do we connecy this new technology for the ultimately "efficient" society?
Smart cities will be the product of the ongoing and gradual evolution of information technologies — with which we're already familiar in our everyday lives. The smart city market is projected to grow from $81 billion globally in 2018 to over $158 billion in 2022
Smart City Executive Masterclass will enable you to understand Digital Transformation of Urban Services through the utilization of Big Data Analytics, Internet of Things (IoT), Blockchain, Smart City Financing Models, Public Private Partnership, Cybersecurity and Artificial Intelligence.
This masterclass gives guidance on a good practice framework for decision‑makers in smart cities and communities (from the public, private and voluntary sectors) to develop, agree and deliver smart city strategies that can transition their city's ability to meet future challenges and deliver future aspirations.
Learn how to establish a framework for the security-minded management of smart cities and their associated infrastructure, as well as of data, information and services used to deliver city services at Smart City Executive Masterclass.
This course gives guidance for decision-makers from the public, private and third sectors on establishing a framework which can support the sharing of city data and the creation of inter-operable information services.
This course provides a framework that can normalize and classify information from many sources so that data sets can be discovered and combined to gain a better picture of the needs and behaviours of a city's citizens (residents and businesses).
Smart City Executive Masterclass gives guidance on how to adopt and implement smart city products and services in order to facilitate the rapid development of an effective smart city.
This masterclass gives guidance on how the planning and implementation of development and infrastructure projects can equip cities to benefit from thepotential of smart technologies and approaches.
This course is perfect for the entrepreneurs looking to jump onto the next phase of the Smart City termed as the Responsive City. Responsive Cities keep citizens into the center of sharing and interacting with Smart City Open Data. By the end of this course, executives will be familiar with using Citizen centric Design methodologies in order to engage in Smart City Urban Planning and quality development.
In this course, the emerging relationship between a citizen and a city as well as the potential risks of smart cities will also be investigated. In this course, you will learn the principles of urban infrastructure management & examine ways to incorporate smart technologies into legacy city infrastructures.
This course by Smart Cities Expo World Forum seeks to engage executives with the need to analyze potential risks, learn about new technologies and understand outcome based data driven design when implementing technological advancements in cities.
Smart City Masterclass Topics:
• Smart City Global Case studies across USA, Canada, Australia, Dubai, &
Netherlands;
• Digital Transformation of Urban Services;
• State-of-the-art strategies that can be used for "smart infrastructure" solutions in
cities, while effectively managing the transition from legacy infrastructures to
smart systems;
• Open Data for Smart City;
• Smart City Data ISO Standards;
• Smart City BSI Standards;
• Responsive Cities;
• Data Analytics driven Smart City use cases;
• Public Private Partnership (PPP);
• Smart City Financing Models;
• Sustainable & Resilient Cities;
• Management of the transition phase from legacy infrastructure systems to smart
cities by supporting innovations while avoiding early lock-in
• Types of Innovation in Public Sector;
• Citizen Centric Smart Cities;
• Measuring a Smart City Performance using KPI's;
• Management of Smart Urban Infrastructures;
• Blockchain applications for Smart City ;
• Artificial Intelligence applications for Smart City ;
• Smart Governance;
• Cybersecurity applications for Smart City;
• Smart Grid applications;
• Smart Lighting solutions;
• Smart Water Metering solutions;
• Smart Health applications in Smart City;
• Smart Transportation use cases;
• Augmented Reality applications for Smart City;
• Virtual Reality applications for Smart City;
• Smart Buildings use cases;
Key questions this Masterclass will address are given below:
What is the scale of existing smart city projects in Australia: are they small scale, medium scale or large scale?
Are citizens using smart city services, and what are their major concerns? What is the impact of smart city services on everyday life?
Do organizations have the right technology landscape in place to support smart city initiatives? Do they have sufficient analytics capabilities and expertise to extract value from the growing amounts of data from smart city infrastructures?
Are organizations able to collaborate with partners from other vertical sectors to develop cross-vertical business models?
What are the challenges when implementing smart city solutions?
What are the major drivers of smart city projects: increased safety, reduced environmental impact, the development of new business models or more efficient services, such as intelligent transport?
What is slowing down smart city projects? Data security/privacy concerns? And/or cost concerns brought by the size of investments required and the expected implementation time frame?
How is the digital strategy being driven within the organizations (structure and leadership), and in what ways does this strategy involve smart city projects? How are its success and progress being measured? What part of the organization assigns the budget?
What investment plans do public and private sector organizations have when it comes to smart city projects in the near future and in the medium run?
To what extent do they intend to increase their spending on enabling technologies such as IoT, AI, blockchain, etc.?
Who Should Attend?
This Smart City Executive masterclass is designed for all the people involved in local, state and Federal government decision making and analysis. Moreover, this course is also beneficial for private sector companies which want to participate into the development of smart cities. The executives from the following categories are suitable for this course:
Local, State and Federal Govt. Professionals
IT Engineers, CIOs and CTOs
Strategic Development Personnel
Researchers & Students
Professionals Working on Public private Partnerships
Project Managers
Urban Planners
Economic Development Professionals
Media Professionals
Government Employees
Contact Us:
This course is organized by Smart Cites Expo World Forum Team. The details of Smart City Expo can be found on the following links:
www.SmartCityExpo.ae
www.SmartCityExpo.com.au
www.SmartCityExpo.ca
Email: info@SmartCitiesExpoWorldForum.com