Description
Kiva Allgood, Managing Director of GE Ventures, will lead us in a discussion on Smart City 2.0 - "Creating a bright future through connected technologies."
Kiva will be discussing a new engine for Economic Growth. It is more than just upgrading the infrastructure for a city to become smarter. It is critical for data and information to be shared among city departments and citizens.

She will cover how we can create strategic partnerships and innovate for our community and beyond to help improve the livability and sustainability for all!

This will be a dynamic conversation on the Intelligent City of today and a peek into the future. Don't miss it!
The evening's schedule:
● 5:30 PM - Check-in and Networking
● 6:00 PM - Dinner
● 6:30 PM - Presentation by Kiva Allgood
● 8:00 PM - Coffee and Dessert
---
Our Speaker: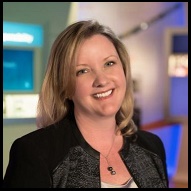 Kiva Allgood - Managing Director
GE Ventures New Business Creation
She is a strategic technology executive with over 20 years of strategy, marketing, product and business management experience in the consumer electronics, telecommunications, wireless and technology industries. Her strong track record for developing and delivering revenue, along with integrated teams proves her senior management experience
The Marriott Del Mar is just across the street from our regular meeting space at the Doubletree.
---
Early sales and pricing end at 8:00 PM, on March 14th, so please register ahead of time.
---