Description
Why Data Centers are a Critical Component of Smart Cities
A variety of technologies - from

connected cars

, to

smart buildings

, and

advanced sensor networks

- are being used by enterprises and cities to make existing infrastructure smarter. The data collected from these connected "things" help provide more responsive services, create new business and delivery models, and improve user satisfaction. These

smart infrastructure applications

increasingly rely on

data centers

to operate as close to the users as possible. Join us for our quarterly networking meeting - where our panel of experts will demonstrate how

data centers

are a critical part of a

smart city

.




In this panel presented by vXchnge & Prospect Silicon Valley, attendees will:
⚡️
Learn the difference between public and private cloud computing infrastructure.
⚡️
Learn why data centers are a critical platform for infrastructure such as connected mobility, homes and buildings.
⚡️
Understand how to utilize legacy vs. new data centers in current or future initiatives, and how to select the right data center (such as private vs public infrastructure).
⚡️
Discuss how latency - a key challenge with traditional cloud computing - can impact the efficacy of technology across the built environment, and how a private cloud can address this issue.
⚡️
Gain market insight on security considerations from the sensor to edge and into the cloud, plus every step in between.

Agenda:


1:00pm

⚡️

Registration, Lunch, Networking


1:30pm

⚡️

Event Welcome from ProspectSV


1:35pm

⚡️ v

Xchnge Introduction


1:45pm

⚡️

Panelist Introductions


2:00pm

⚡️

Panel Discussion and Q and A


3:00pm

⚡️

Adjourn / Continued networking



Speaker Lineup: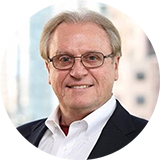 Bruce Myatt, Arup
Bruce Myatt, PE represents the San Francisco office as an Associate Principal and as their Data Center Business Lead. Bruce is often recognized as a data center industry veteran for his role as Founder of Silicon Valley's Critical Facilities RoundTable (CFRT). He has organized and led about 50 CFRT meetings in Silicon Valley focused on data center performance over the last 15 years. He has also served on the staff of Mission Critical Magazine as their Executive Editor, member of the Technical Advisory Board, and Data Center Conference Chairman, and he currently writes a data center column entitled "Zinc Whiskers". Bruce has led the development of advanced data center design concepts for which he has been recognized as a Finalist in the 2013 Data Center Dynamics North American annual awards competition as CTO and EVP of The Data Centers LLC, and has twice been selected as a Finalist in eBay's national design competitions for their Mercury and Quicksilver data center projects.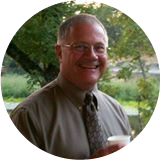 Randy Peterson
Senior Sales Engineer, Utimaco
Randy Peterson is the Senior Sales Engineer at Utimaco North America where he works on Hardware Security Modules and software integration. As a broad based solutions oriented generalist, Randy has had experience developing a variety of internet applications from media servers, infrastructure monitoring and storage systems.

About Ultimaco: Utimaco is a leading manufacturer of Hardware Security Modules (HSMs) that provide the Root of Trust to all industries, from financial services and payment to the automotive industry, in addition to cloud services to the public sector. The firm keeps cryptographic keys and digital identities safe in order to protect critical digital infrastructures and high value data assets. Our products enable innovations and support the creation of new business by helping to secure critical data and transactions.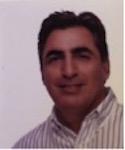 Jawad Tareen
Smart Cities, IoT / AT&T
Business Development
Jawad is part of the IoT solutions business development team at AT&T Smart Cities – working closely with the AT&T government and municipal sales teams to bring together a suite of smart cities solutions to cities leveraging a growing partner ecosystem. He is based in the Silicon Valley, Palo Alto- where he has been involved with start-ups including as Director business development of a 'smart parking' solution provider.
Previously he has worked in business development, channel marketing and strategy consulting in the Middle East and Pakistan. Jawad has an MBA from McGill University, Montreal, Canada.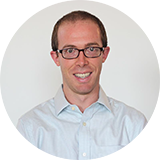 Moderator:
Joe Aamidor
Smart Buildings Expert
Joseph Aamidor is a senior product and market strategy consultant focused on smart buildings, IoT, energy and real estate. He has nearly 15 years of experience in building and energy technology. He provides strategic guidance and advice to established building management firms, technology providers, and early-stage innovators. Previously, he served as Director of Product at Lucid Design Group and was a product manager at Johnson Controls. He frequently speaks at industry events and regularly publishes articles on the energy and smart building industry. Connect with him on Twitter (at https://twitter.com/jaamidor) and LinkedIn (at http://www.linkedin.com/in/jaamidor) or at www.aamidorconsulting.com
Sponsored by:
vXchnge

Hosted by:
ProspectSV