Description
Join us for the 3rd annual Smart Cities New York (SCNY): North America's leading global conference to harness the $1.6 trillion global smart city marketplace.
We convene innovators and decision-makers who are improving life in the cities of tomorrow including: city leaders, CEOs, and startups. We take a holistic look at the innovations in technology and infrastructure that are making cities more livable, equitable, and sustainable. Attendees will leave the conference with the tools and knowledge to implement solutions to their most pressing challenges.
Topics include:
Presenting new models of financing digital and physical infrastructure

Dissecting issues related to procurement

Providing guidance on designing and responding to RFPs

Sharing best practices on innovative pilot programs

Exploring how to foster entrepreneurship attract and retain tech talent, and build creative and inclusive economies.

Understanding critical issues of digital transformation.
High-profile speakers and panelists include:
Jon McNeill, COO, Lyft, San Francisco, CA
Joseph Lubin, Founder, ConsenSys, New York, NY
Diane Hoskins, Co-CEO, Gensler, Washington, DC.
Jan Vapaavuori, Mayor, City of Helsinki, Helsinki, FI
Eric Gertler, Chairman, U.S. News and World Report
Steve Benjamin, Mayor, City of Columbia, Columbia, SC
Kathryn Wylde, President & CEO, Partnership for City of New York
Amy Liu, VP & Director Metropolitan Policy Program, Brookings
Liora Shechter, CIO, City of Tel Aviv
Yoav Tzruya, General Partner, Jerusalem Venture Partners
Ashwini Chhabra, Head of Public Affairs, Bird
Julie Samuels, Founder & Executive Director, Tech:NYC
Carlo Ratti, Director, MIT Senseable Lab & Founding Partner, Carlo Ratti Association Design & Innovation Office
James Patchett, President & CEO, NYCEDC
Giuseppe Sala, Mayor, City of Milan
Rick Cotton, Executive Director, Port Authority of New York & New Jersey
Learn More: www.smartcitiesny.com
#SCNY19 #SmartCitiesNY #PoweredbyPeople

Want to purchase group tickets (6+) or have any general questions? Please contact us at info@smartcitiesny.com!
Promo Video from 2018:
https://www.youtube.com/watch?v=etiLDdyFPiw
2019 Speakers Include (see website for more!)


2019 Sponsors Include: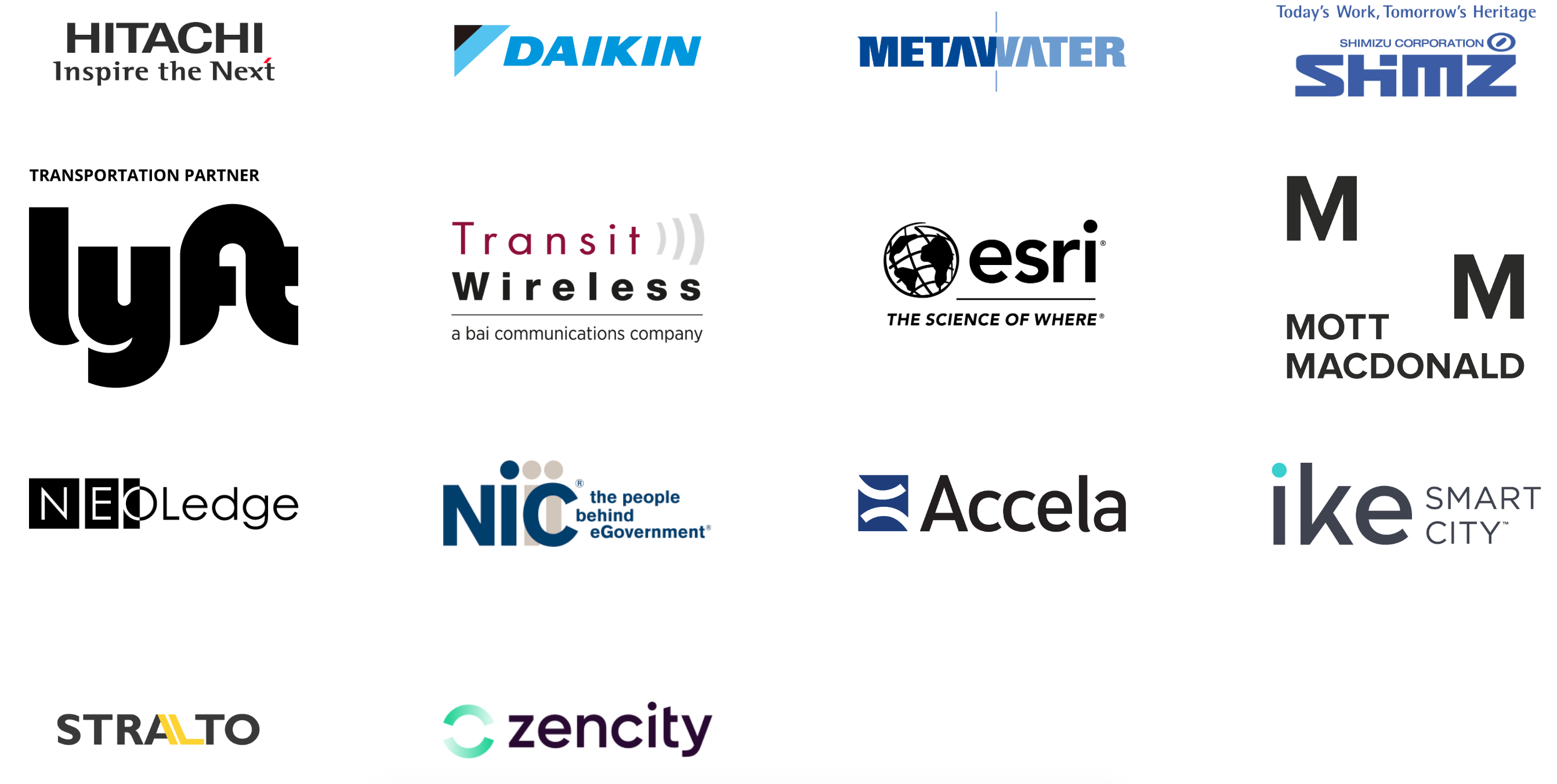 Organizer of Smart Cities New York 2019