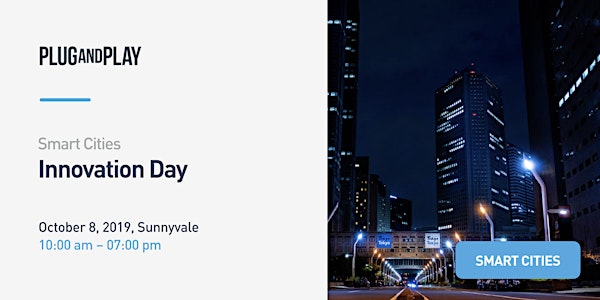 Smart Cities Innovation Day: A Future Outlook on Urban Life
When and where
Location
Plug and Play Tech Center 440 North Wolfe Road Sunnyvale, CA 94085
Description
Plug and Play is hosting an amazing cross-industry event about the future of smart cities. With this event we will launch our smart city platform initiative in Silicon Valley and beyond.
Join us for a day of inspiring keynotes, exciting panels and outstanding startups who altogether shape the urban life of tomorrow.
We will share the perspective of mobility, energy, telco, and real estate corporations. Further, we will be joined by IoT experts and representatives from cities and government as well as strategic foresight experts.
---
SPECIAL:
02:00-03:30 pm: Breakout Training Session "Innovating with Municipalities" by Strategy Of Things
AGENDA:
09:30–10:00 am: Registration
10:00–10:15 am: Opening Remarks by San Francisco Board of Supervisors, Supervisor Ahsha Safaí and Plug and Play's CEO Saeed Amidi together with Sobhan Khani & Jennifer Elftmann from Plug and Play
10:15–10:45 am: Cities at a Crossroads: the urgent need for global alignment and cooperation
by Jeff Merritt (Head IoT, Robotics and Smart City at World Economic Forum)
10:45–11:30 am: Presentations I-III: How cities are becoming smarter
- How cities are using big data to improve public transit efficiency & reliability by Jonny Simkin (CEO at Swiftly)
- Building out digital payment infrastructure in urban areas by Brendan Fitzgibbon (Sen. Director at VISA)
- Leveraging AI and in-vehicle data for crash prevention by Ian Goldsmith (CPO at Waycare)
11:30–12:15 pm: Cross-industry discussion: How vehicle autonomy impacts urban life
moderated by Billy Riggs (Ph.D., AICP, LEED AP Professor USF School of Management) with Regina Clewlow (CEO at Populus), Sean Harrington (VP City Solutions at Verizon), Pierre Maillot (BD Director at Robert Bosch North America), and Bita Sistani (Director of Automotive Marketing at Samsung Electronics)
12:15–01:15 pm: Lunch & Networking
01:15–01:35 pm: Grappling with the Future: Prototypes for the cities of tomorrow
by Radha Mistry (Strategic Foresight at Autodesk)
01:35–02:20 pm: Cities Fireside Chat: The Future of Urban Innovation
moderated by Dr. Jonathan Reichental, with Jon Walton (CIO of San Mateo County) and Tony Batalla (CTO at City of San Leandro)
02:20–03:05 pm: Presentations IV-VI: How cities are becoming smarter
- The regulatory challenges imposed by the technologies creating new business models and engagements by Robert Janssen (CEO at OBr.global)
- Powering the micromobility revolution by Colin Roche (CEO at Swiftmile)
- Smart Cities Use Autonomous Security Robots by William Santana Li (CEO at Knightscope)
03:05–03:35 pm: Startup Pitches
- PM Zensors (Anuraag Jain)
- Connected Signals (Matt Ginsberg)
- Ottopia (Alan Jowett)
03:35-03:45 pm: Closing Remarks & Key Takeaways of the Day
by Danny Kennedy (CEO of New Energy Nexus)
04:00–07:00 pm: Networking Event "Oktoberfest"
---
Speaker Update: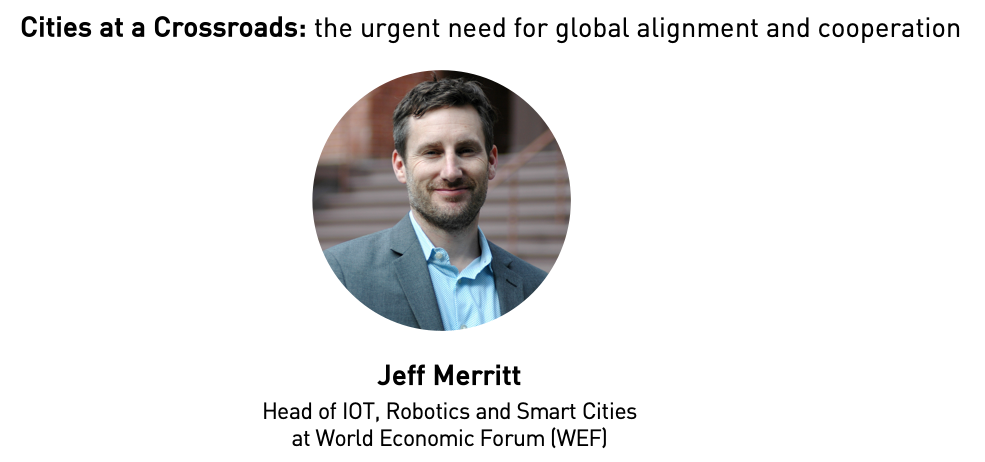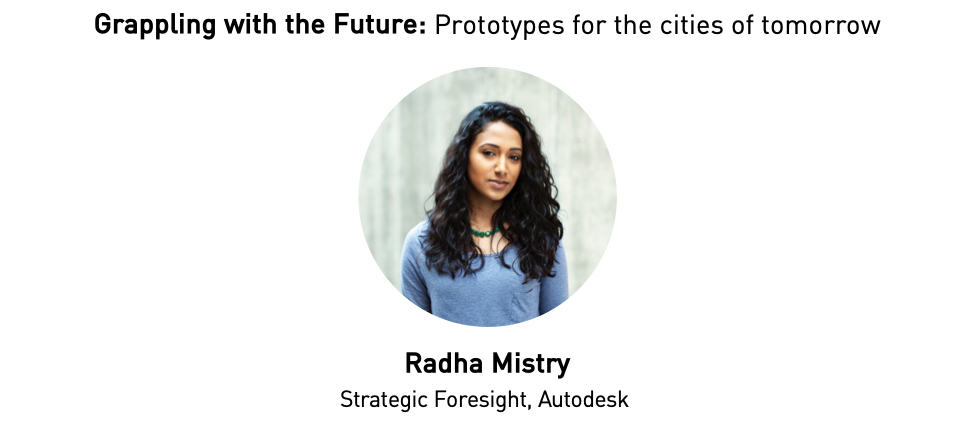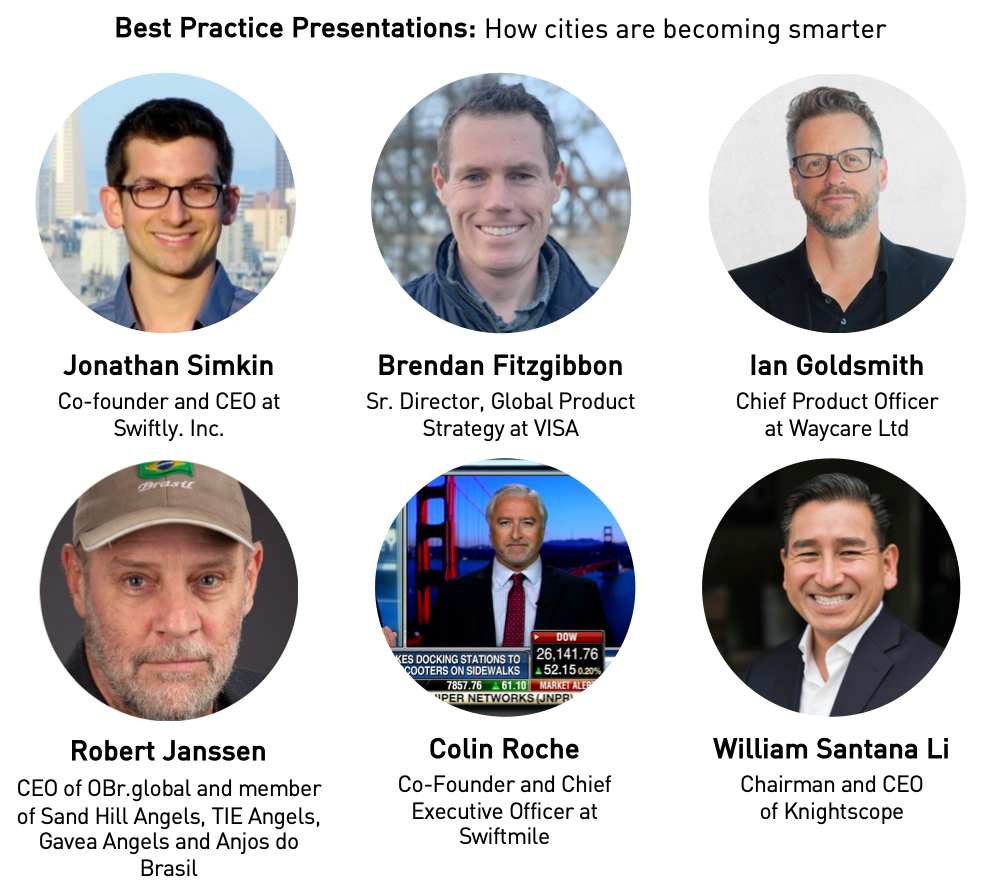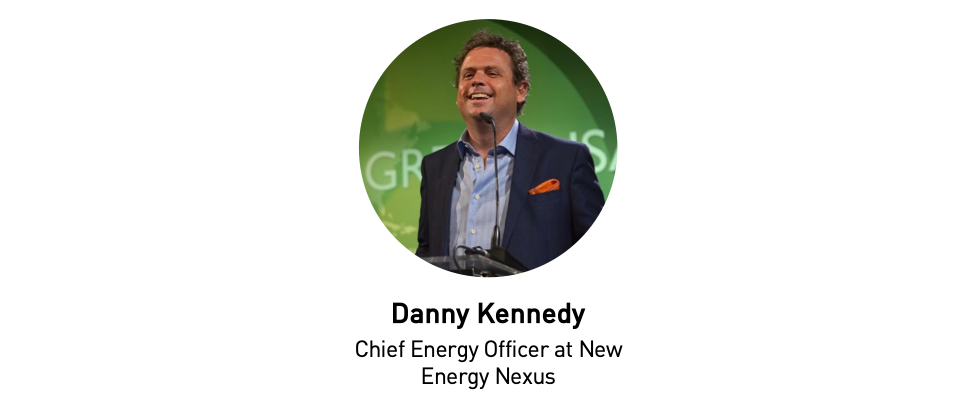 For more information contact Jennifer Elftmann, Innovation Manager, j.elftmann@pnptc.com