Smart and Savvy Shopping with Daily Outfit (ONLINE)

Thursday, July 11, 2019 from 12:00 PM to 1:00 PM (EDT)
Event Details
District Bliss Smart & Savvy Shopping Workshop | Wish you could stop experiencing buyer's remorse and start enjoying your wardrobe?

Want some insider tricks to make your Fall shopping more strategic? Join us for this ONLINE Workshop with  Daily Outfit Founder, Allison Hamilton-Rohe, on smart and strategic shopping! Learn what growth mindset has to do with personal style PLUS what people are talking about when they say "investment pieces"!

Meet our workshop leader!
Allison Hamilton-Rohe, Founder of Daily Outfit, helps translate what makes you amazing into a personal style you inhabit with ease. Because getting dressed every day can be not only empowering but a pleasure -- but that is not necessarily true for everyone!
After 15 years in corporate, I wanted to create a company that would empower women, make the world a better place and be a great place for all humans to work. I sent an email out to my friends and family asking them if they'd ever wanted to give me career advice, now would be the time! DailyOutfit is what came back -- a mix of a feminist's take on looking great, budget-friendly shopping, inclusive sizing and a practical approach to making dressing a empowering and easy.
After three years and a move from New York to The Netherlands, I realized there was a white space around personal style -- we know who has it, but no one had ever elucidated how to create it. So I set to work and came up with my formula, tested it and rolled it out to clients.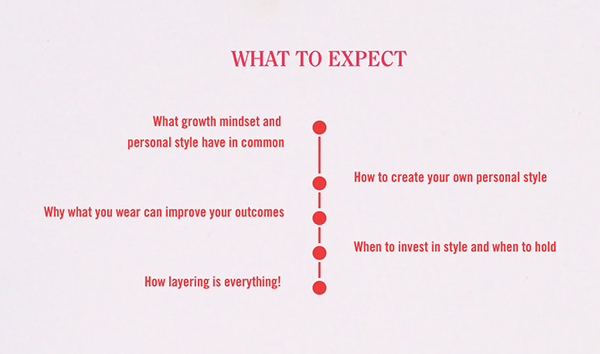 Using design thinking, DailyOutfit's unique, trade-marked process helps you create a powerful personal style to take you from confused to confident.
Allison's favorite part about what she does is witnessing the transformative power of owning your own style, intentionally choosing how you want to show up and the myriad benefits that follows.
BONUS! The Nordstrom Anniversary Sale starts on July 12 at 12:30pm EST, so you can apply your knowledge and SAVE! 
---
---
District Bliss Members receive FREE access to online workshops! Woohoo!
Not an official member of the District Bliss community? Click here to become a member and get ALL of the rad benefits!

Organizer
We Host the Raddest, Most Hip Fun Networking Socials, DIY Events, and Business-Building Workshops!
District Bliss works with entrepreneurs, creatives, and small business owners who are struggling to expand their networks, build their businesses — and just find their people!
We host light-hearted networking socials, workshops, and DIY events to create quality connections in a supportive community. 
Looking for welcoming, stress-free events?
Our Vendor Socials are light-hearted networking events that accommodate an intimate group of people who can grab a cocktail, mingle with like-minded professionals, and have a great time! We love to help you build quality connections!
Our Workshops and DIY Events help entrepreneurs build their businesses and express their creativity in all kinds of different ways.
So, join us at one of our upcoming events! We can't wait to see you!
(PS: Want to get all the good stuff? Become a District Bliss Member by clicking here)