SmallBiz Lunch & Learn: The Secret to Achieving Higher Sales

Thursday, April 9, 2015 from 11:30 AM to 1:30 PM (HST)
Event Details
Great Customer Service= Higher Sales
Differentiate from competition with exceptional customer service
Customers appreciate better customer service and are willing to buy more and pay more when they receive it. Grow your business by providing exceptional customer service to create loyal customers! Our panel of experts are proven small business leaders who have found success with excellent customer service.

In the seminar, we will examine how to:
• Compare customer acquisition and retention
• Learn from customers and keep products and services ahead of consumer
  demand
• Train employees effectively
• Transform customer service into sales
• Use and shape customer feedback
• Build brand and customer loyalty
 Featured Keynote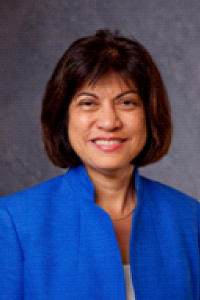 Faith Sereno Rex
President, SMS Consulting, LLC

Faith Rex combines experience in strategic business and marketing planning, and evaluation, together with a background of overseeing implementation.  She understands planning and working with the client team to undertake the challenge of making things happen and to develop action plans that impact the bottom-line.  

Faith works with clients who need plans that are based on quantitative market analyses and produce results-oriented strategic plans and evaluation recommendations.  She works with the client to develop the plan or logic model, to track its implementation, and to evaluate its outcomes.  She also provides her clients with strategies and tactics to make better use of their own customer, donor and/or sales databases. Finally, she helps clients to use their customer base to accurately target potential customers, improve customer retention, and measure the impact of strategies.

Faith's broad experience in developing, facilitating and implementing strategic marketing plans and evaluations has made her a valuable asset for her clients who include State of Hawai'i Department of Hawaiian Home Lands; Office of Hawaiian Affairs; Central Pacific Bank; Hawai'i Community Foundation; Kamehameha Schools; property developers and shopping centers.    As a minority small business owner, Faith frequently works with Native Hawaiian organizations and non-profits, serving as a catalyst to bring people with similar interests together.

Faith was the President of the Consulting Division for SMS Research & Marketing Services, Inc. for fifteen years, before purchasing the majority ownership interest in 2011.  Faith returned to SMS in 1996 after seven years at Honfed/Bank of America Hawai'i as Senior Vice President and Director of Marketing.  Prior to Honfed, Faith was a Vice President with SMS and was with Bank of Hawai'i marketing and product management.
Panelists

Ron Martin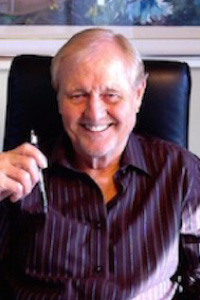 Retail Sales Consultant, Success Dynamics

Ron started a home party jewelry company, Empress Pearls, Inc. in Hollywood, California in the early 1960s.

15 years later they were netting a cool million dollars a month in sales out of their own 20,000 square foot manufacturing facility on Hollywood Boulevard with 100 company offices, and thousands of salespeople from coast to coast.

In 1981, Ron sold the company to his partners and "retired" to Hawaii for a life of sun and surf.

Ron was "recruited" to help one company increase sales, and that led to writing eight books on success and selling while developing a clientele of hundreds of companies in Hawaii and the Mainland US. His Morning Report arrives in mailboxes around the world every morning "before roosters crow" in Hawaii. This a tool deigned and customized to motivate salespeople to sell more.

Ron's mission statement, "We Make Success Easy" is at the core of everything he does.
Eric Hannum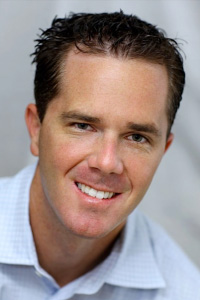 President, InVision Imaging and Pacific Mobile Imaging

Eric Hannum has been in the Hawaii healthcare market for over 12 years.  Eric is the President of InVision Imaging and Pacific Mobile Imaging.  InVision Imaging is the preeminent outpatient MRI facility in the state scanning over 11,000 patients per year.  Pacific Mobile Imaging is a mobile x ray and ultrasound provider which provides over 3,000 x ray and ultrasound procedures per year to over 20 facilities statewide.  Hannum has grown both InVision Imaging and Pacific Mobile Imaging based off of strong customer service and employee retention/loyalty.  

Hannum started his career in the marketing side of business 13 years ago as an intern for the University of Hawaii Athletics Marketing Department.  Eric Hannum then entered the healthcare arena where he worked his way up at St. Francis Imaging and was eventually responsible for relationship and business development for multiple Hawaii based service lines before he started InVision Imaging.  

Throughout his career, Hannum has deployed innovative marketing and customer service strategies to enhance brand recognition and market share.  He has demonstrated impressive referral growth via his attention to customer service to both physicians and patients.  Hannum has been instrumental in providing leadership, vision and hiring of staff for all of his companies.  Hannum is recognized as a highly ethical business leader with a propensity for delivering high quality healthcare and ensuring staff loyalty.

Hannum has a Bachelors degree in Education with an emphasis in Business Marketing from the University of Hawaii.  Eric Hannum was the starting field goal kicker for The University of Hawaii Football Team and was apart of the record turnaround year of the program in 1999.  Hannum has served on the Juvenile Diabetes Research Foundation Board for 5 years and is currently the Board President.  Hannum has been coaching Varsity Football for Punahou School for 12 years and has coached three kickers in the last four years whom have received Division I offers.  Hannum is married to Fawn Hannum and they have two daughters Taylor Poppy Hannum (3) and Evie Hannum (1).


Jasmine Tanioka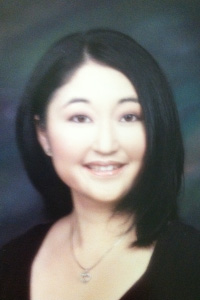 CFO, Tanioka's Seafoods and Catering

Jasmine Tanioka is the CFO of Tanioka's Seafoods and Catering.  She was born and raised in Hawaii by her loving parents Mel and Lynn and with her brother Justin.  Jasmine graduated from Punahou and from the University of Hawaii.  She has been serving customers since about 10 years old at Tanioka's Seafoods and Catering and loves the Tanioka Ohana!

Tanioka's Seafoods and Catering was established in 1978 by Mel and Lynn Tanioka based on the motto "Quality foods with a friendly smile."
 
Today Tanioka's serves thousands of customers every week through their retail store with smiles and Aloha!  Tanioka's also caters island wide to birthday parties, graduation parties, retirement parties, weddings, funerals, and corporate events.
---

Visit HawaiiBusiness.com for the latest updates on the next SmallBiz Lunch and Learn at the YWCA at Laniakea Fuller Hall, brought to you by Hawaii National Bank and Hawaiian Telcom along with special event host the Patsy T. Mink Center for Business and Leadership of the YWCA of Oahu.
If you have any questions, please call (808) 534-7164 or email events@hawaiibusiness.com.
Small Biz Lunch & Learn is presented by:

(click to learn more about each sponsor)

| | |
| --- | --- |
| | |
When & Where

YWCA at Laniakea - Fuller Hall
1040 Richards St
Honolulu, HI 96813


Thursday, April 9, 2015 from 11:30 AM to 1:30 PM (HST)
Add to my calendar
SmallBiz Lunch & Learn: The Secret to Achieving Higher Sales