Outdoor concert series Small Town Saturday Night featuring folk singer Jerrika Mighelle on Saturday, July 24th in Caledonia, MN.
About this event
Mainspring is pleased to announce a new concert series launching this summer. The "Small Town Saturday Night Concert Series" will feature singer-songwriters performing in the Driftless Region on three Saturday nights in July and August.
Saturday, July 24 features Jerrika Mighelle from Eau Claire, WI, known for her singular vocals and folk sound. Wisconsin singer/songwriter Jerrika Mighelle released her first solo album "Like the Sea" in January of 2017. This album has been described as a weighty and atmospheric gem, rife with raw emotions and existential longing. She has toured the midwest gaining attention for her haunting vocals and charming stage presence. Jerrika's tunes have been featured on radio stations across the country including NPR's Simply Folk. Her second album "Brightest Star", released on February 24th, 2021, was written after the sudden passing of her beloved mother. This album is a culmination of the songs she wrote while trying to process this death, and also in an effort to reach her mother through the power of song. Jerrika's love of music has spread to radio as she hosts her own show on ConvergeRadio.org called Tunes From the Womb in which she plays women/queer/BIPOC centric tunes to help us navigate these unique times we are living in.
Rounding out the series on Saturday, August 14 will be local singer-songwriter Aaron VanRavenhorst. Thanks to the support of generous local sponsors and a grant from the Southeastern Minnesota Arts Council, tickets are only $10/person or free for children 12 and under.
All concerts will be held outdoors at the United Methodist Church lawn (308 N Kingston St., Caledonia) and will start at 6pm with seating beginning at 5pm.
This activity is made possible by the voters of Minnesota through a grant from the Southeastern Minnesota Arts Council thanks to a legislative appropriation from the arts & cultural heritage fund.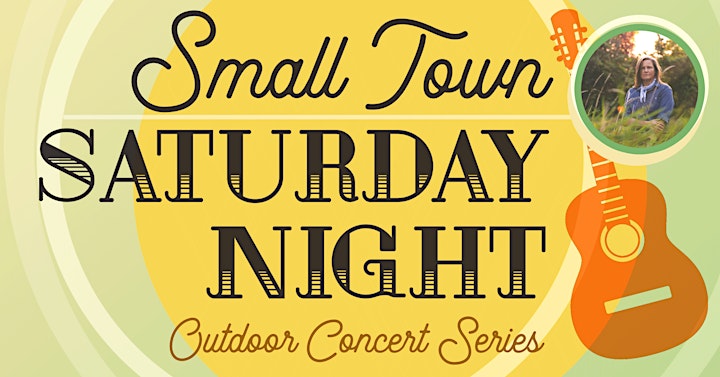 Organizer of Small Town Saturday Night: JERRIKA MIGHELLE
Mainspring a hub for celebrating rural life and bringing people together in Houston County, Minnesota, located in the heart of the beautiful driftless region. Located in a 120+-year-old, long-vacant church building, we're reimagining this as a community space to offer performances, events, and classes for all ages, as well as creative services for local businesses and organizational partners.