Description
Small towns are full of brokenness and hopelessness despite the popular opinion that small towns are blissful and problem-free. Small towns are big mission fields that are almost totally neglected by modern church planters & leaders. City ministry has become, for many, the definition of godly ministry. However, we need to hear a call to take the gospel everywhere, big or small, because that is what Jesus told us to do.
The Small Town Jesus Conference is a 2-day gathering designed to fill you with faith and help equip you for rural ministry. Our hope is that you'd leave having been built up, and strengthened with a bigger vision for your context.
Early registration will go through February 28th, so be sure to sign up before then to save $5! Regular online registration will go through April 1st. You can register the day of the conference at the regulary registration price.

The first 50 people to register will receive a FREE copy of Small Town Jesus! We will have it for you upon arrival to the conference. If you'd like to order you're own ahead of time, you can purchase your copy HERE.
Additionally, for helpful resources, blogs centered around rural ministry, and to learn more about the purpose of Small Town Jesus, visit our website HERE.
CONFERENCE CALENDAR
Friday, April 20th
4:30-6:00 pm Arrival and registration
6:00-7:00 pm Dinner
7:00-8:30 pm Worship and Session 1
Saturday, April 21st
8:30-9:00 am Doors open
9:00-10:30 am Worship and Session 2
10:30-10:45 am BREAK
10:45-11:45am - Breakouts (breakout notes below)
11:45am-12pm - BREAK
12:00-1:00pm - Session 3
Breakout Options:
"Don't Just Administrate Or Execute- A Missional Approach To Church Organization" with Bryan Hart
Breakout Description: One of the biggest mistakes missional churches make is trying to implement strategy and vision that's driven by urgency or pragmatism. Bryan will show how churches can avoid these traps, be more led by the Spirit in mission & connect vision to execution.
Speaker Bios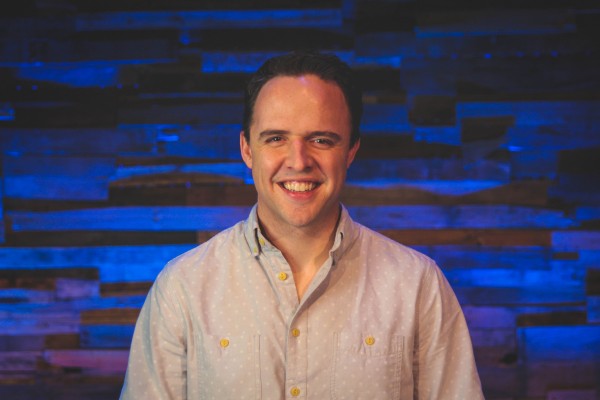 Bryan Hart
Bryan is the Executive Pastor at One Harbor Church in Morehead City, NC. In addition to regular pastoral care, he is responsible for supervising many of the church programs, ensuring that the vision, direction and requirements set by the elders are implemented and carried out. As the church expands into a multi-site model, Bryan will also be responsible for ensuring each site is properly supported by the centralized staff. Bryan brings a passion for prayer, a love for God's people, and a jealousy for God's glory. He enjoys spending time with his wife Kimberlee, daughter Lyla Fae, and son Dawson. He also enjoys brewing a good cup of coffee and beating practically everyone at Settlers of Catan.