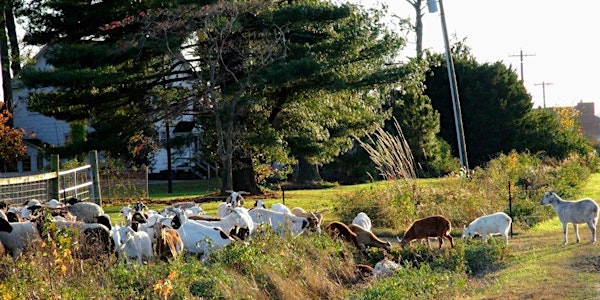 Small Ruminant Parasite Management: FAMACHA (c) Test
Do you own sheep or goats? If so, this is the one workshop you MUST attend!
About this event
THIS EVENT HAS BEEN POSTPONED UNTIL THURSDAY, APRIL 23, DUE TO CANCELLATIONS RESULTING FROM COVID-19.
Discount:
Future Harvest's BFTP trainees may sign up at a discounted rate of $30. If you are in the BFTP, please contact Niamh Shortt at niamh@futureharvestcasa.org.
About the Event:
A hands-on learning opportunity to learn to conduct the FAMACHA(c) score test on your goats and sheep. You will learn how to use integrated parasite management practices.
Instructor:
Dr. Escobar is an assistant professor and Extension specialist in small ruminants at the University of Maryland Eastern Shore. He has been interested in small ruminants since graduate school at the University of Maryland, College Park. Before coming to UMES, Dr. Escobar worked in Texas and Oklahoma with dairy, meat and fiber goats.
Agenda:
During the all-day workshop, participants will learn about:
gastrointestinal parasites that badger small ruminants (sheep and goats),
anthelmintic resistance,
practices to mitigate or manage parasite burdens, and
one tool to identify and monitor parasite burdens.
The morning sessions will serve as the introduction for the afternoon hands-on training session, which will allow participants to get certified on the use of the FAMACHA (c)score card and learn to collect fecal samples for further fecal egg counts. Participants will receive FAMACHA (c) certification.
Parking/Driving Directions:
From Baltimore, Washington D.C., and Alexandria, Virginia
Take appropriate Rt. to Chesapeake Bay Bridge (Eastern Shore of Maryland). Rt. 50 East to Salisbury, Maryland. Salisbury, take Rt. 13 South to Princess Anne, Maryland, and follow signs to Maryland Route 822, UMES Boulevard.
From Delaware
Take DE-1 South via exit number 4A toward "Christiana/Mall Road". Take the US-13 exit number 97 toward "Salisbury/Norfolk." Follow 13 South through Salisbury, Maryland, to Princess Anne, Maryland, and follow signs to Maryland Route 822, UMES Boulevard.
From Virginia and points farther SouthTake Interstate 85, to Rt. 58, to Rt. 17 (Norfolk, Virginia) to Rt. 13 North.
Cross the Chesapeake Bay Bridge and Tunnel. Follow signs to Maryland. Pass through Pocomoke City, Maryland, to Princess Anne, Maryland.
Utilizing UMES Boulevard
UMES Boulevard is Maryland Route 822. Coming from the North, make a left onto 822, traveling approximately 3/4 of a mile to campus. Once on campus, make a left at the stop sign (College Backbone Road). Travel to the next stop sign and make a left. Signs will be available.
Contacts:
Niamh Shortt, Field School Director; Future Harvest CASA; naimh@futureharvestcasa.org; 443.880.1247.
Dr. E. Nelson Escobar, Small Ruminant Specialist; UMES; enescobar@umes.edu; 410-651-7930.
Event Sponsors:
Future Harvest Chesapeake Alliance for Sustainable Agriculture
Special Accommodations:
If you are in need of special accommodations to attend this event, please call 410-651-6026 two weeks in advance.
________________________________________________________________________________________________
UMES Extension programs and events are open to all citizens without regard to race, color, gender, disability, religion, age, sexual orientation, marital or parental status, or nation origin.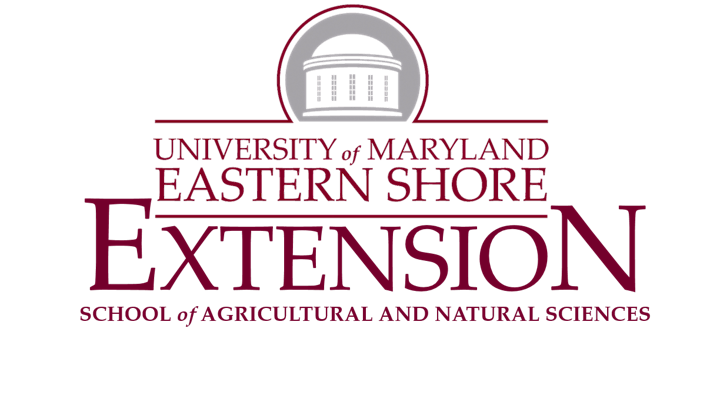 Organizer of Small Ruminant Parasite Management: FAMACHA (c) Test
UMES Ag Communications supports University of Maryland Eastern Shore Extension (UMES Extension), a statewide, non-formal, and educational organization funded by federal, state, and local governments to bring research-based solutions for everyday problems directly to individuals, families, and communities. Extension educators partner with researchers within the UMES Agricultural Experiment Station to provide non-traditional education.